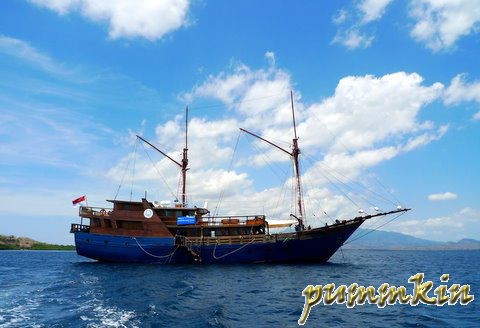 The Damai…..
It's a long hiatus and one that was not intended to be. Almost as soon as I complete a trip, I had to pack and go somewhere else. Back in July, I was blessed with the grand prize for a lucky draw in renewing my subscription to SDAA magazine and I won an 8days/7nights ALL_GIRLS trip to dive Bali's most luxurious liveaboard, The Damai in September. What an amazing gift from God!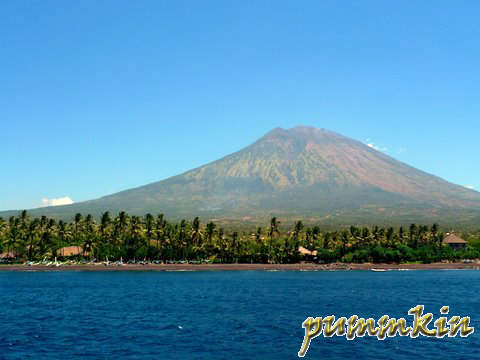 Volcano – Mount Agung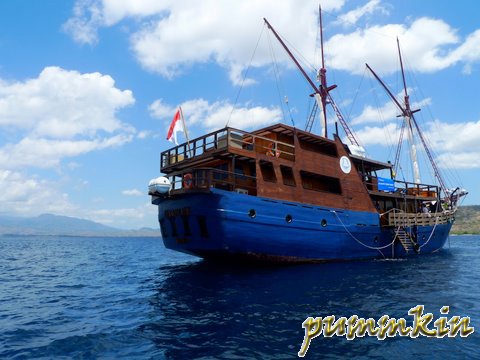 The back of The Damai….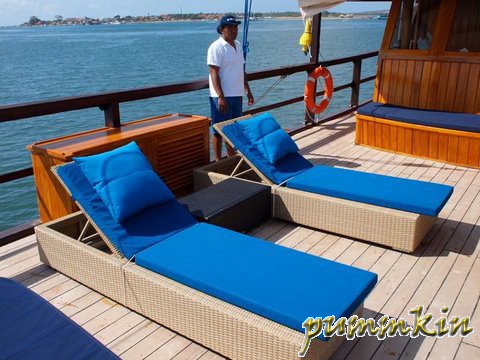 Massage decks
Built in Indonesia to a length of 33 metres by 8 metres wide, it's a villa on water! With a cruising speed over 8 knots, this beauty accommodates only 8 divers in private cabins with queen or king sized beds and shower with bath tubs! The best thing I liked about this boat was the individual workspace for camera gears! There were two masseurs onboard to give massages anytime of the day or night! Two feeder boats would be used to send us out to the dive sites from the mothership. Navigating from the south at Benoa Harbour in Tanjong Benoa, we cruised all the way north to Menjangan after one dive in Nusa Penida's SD Point.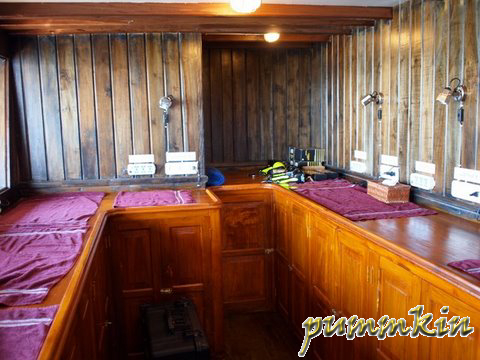 Camera Area…..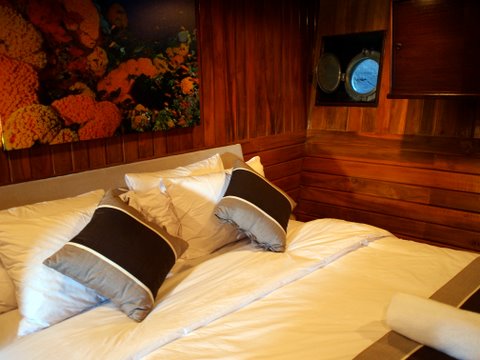 My bed!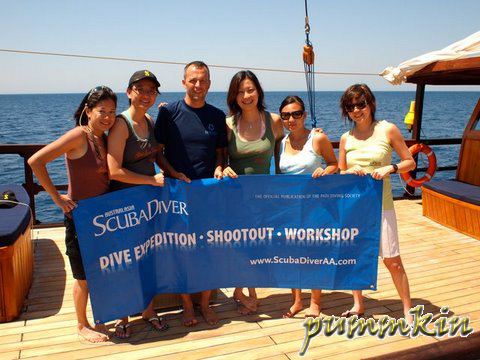 From left:- Sol, Ping, Lorenzo, me, Meijin, Mei.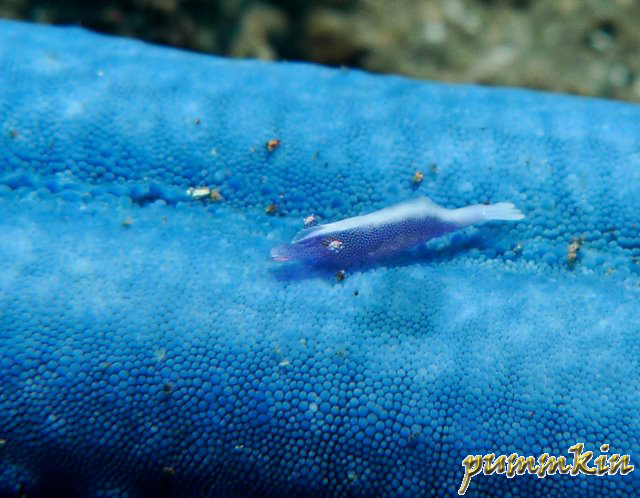 Periclemenes soror (shrimp) in blue morph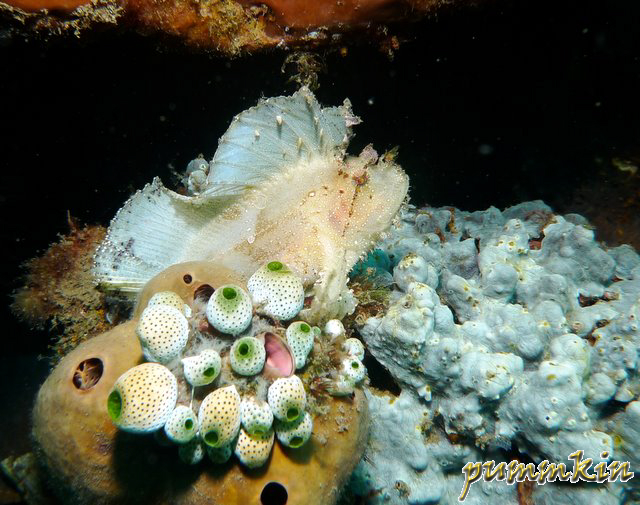 Scorpion leaffish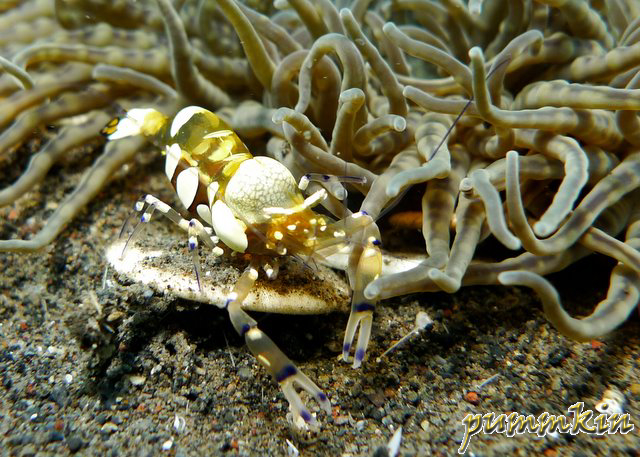 Huge commensal shrimp on anemone & sand dollar!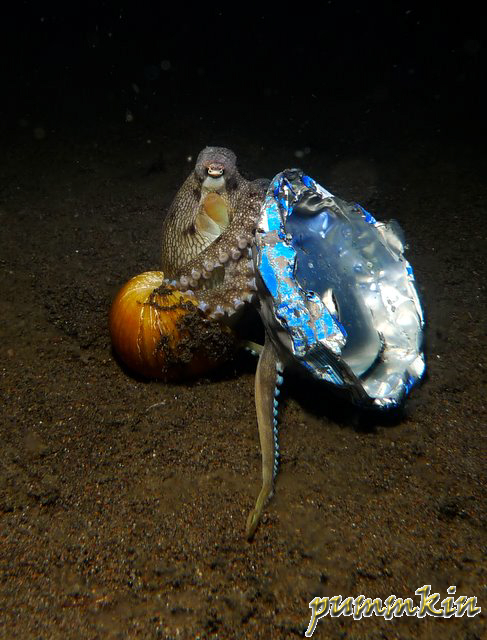 Coconut Octopus retracting into shell & using can top to close the opening.
Menjangan is so beautiful and not many people have dived there at night simply because of the distance to the mainland and the ground considered sacred by the locals. With the access by liveaboard, we were able to recce some areas never dived before at night!!! Currents were swift, and before when people tell me about the Bali currents, I used to shrug it off but I'm telling you, the currents are some of the swiftest I've ever encountered! I was in my shorts & thermal vest, every metre I drifted in the dark, away from the beam of my torch was an astounding alert as seafans, huge soft corals & hard reefs emerge from nowhere for me to avoid in a matter of seconds! If a shark had been nearby, it would've detected my rapid pulses from breathing deeply and swerving to avoid collision. Amidst all that flying underwater, I managed to take some fantastic shots while grabbing onto a rock. I must say it was the most amazing night dive ever!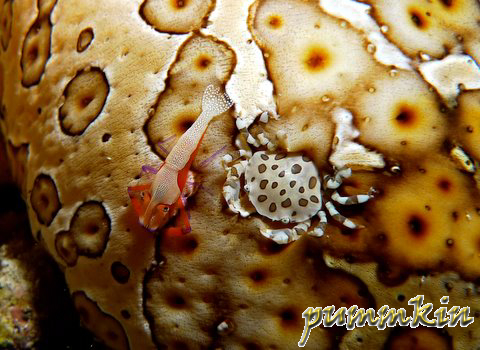 Got this Emperor Shrimp & Crab on a Sea Cucumber!!!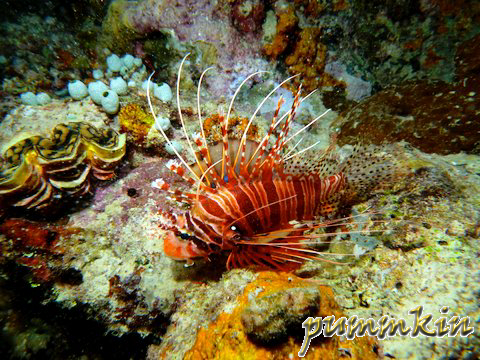 Lionfish on the hunt…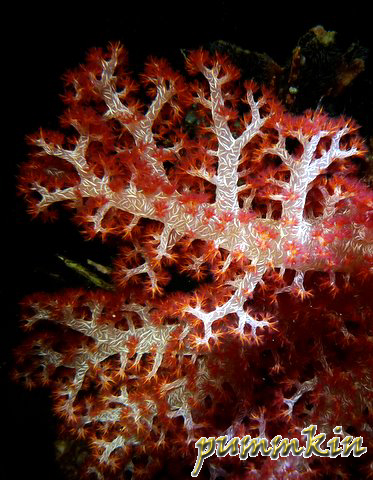 Dendronephtya sp. soft corals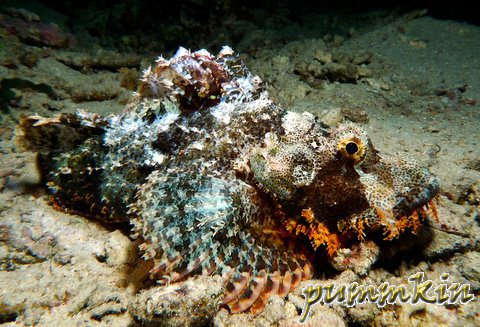 Huge Scorpionfish!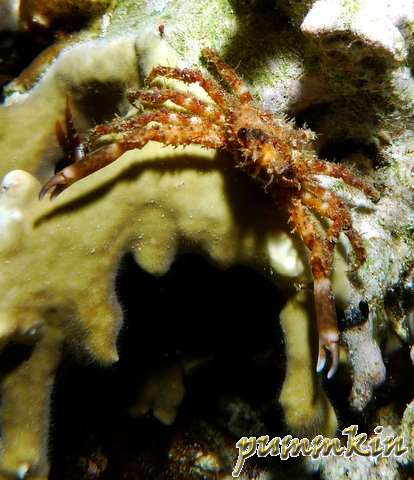 Spider Crab
Surely Menjangan had to be the best dive site in Bali! We went on to dive Puri Jati, Amed, Tulamben, Liberty Wreck, Seraya Secrets & back to Nusa Penida. The water condition at Nusa Penida was dangerous and after attempting to dive to see the Mola Molas, we aborted due to extreme conditions unfit for diving.
I spent 5 nights on The Damai, diving to my heart's content with 4 other girls who coincidentally, were all of Chinese descent! Mei & Ping are Malaysian Chinese residing in Singapore, Sol is Chinese Singaporean, Mei Jin is Shanghainese and I'm Nyonya Hokkien who doesn't speak a word of Hokkien! The following 2 nights were spent in a luxurious villa in Bali called Villa Casis, where we returned to after we shopped and roamed the streets of Legian. The bathtub was handmade in an egg-shape which enclosed me entirely. The room overlooks the pool.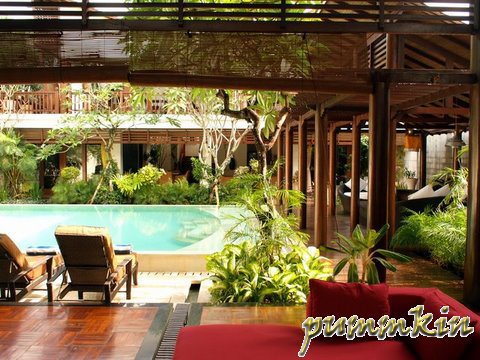 The Villa Casis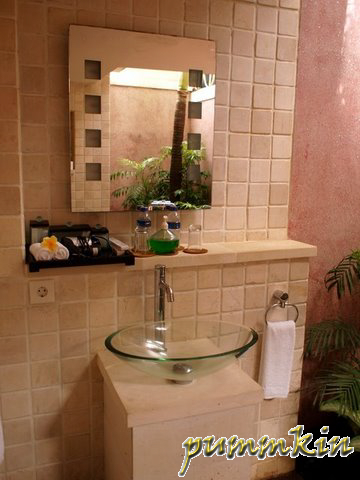 The bathroom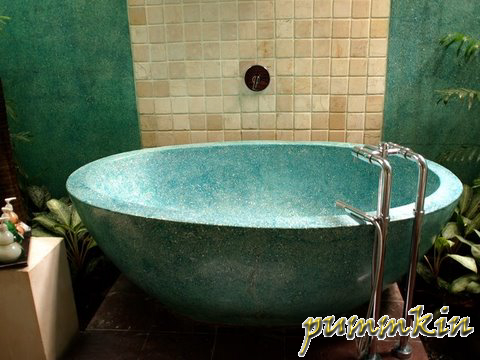 The bath tub….
Returning home with tons of pictures, great dive experiences & having met great friends over those 8 days was like a dream come true. Thank you for making this possible, Alberto (owner of The Damai) & Scuba Diver Australasia Magazine!!! 😀