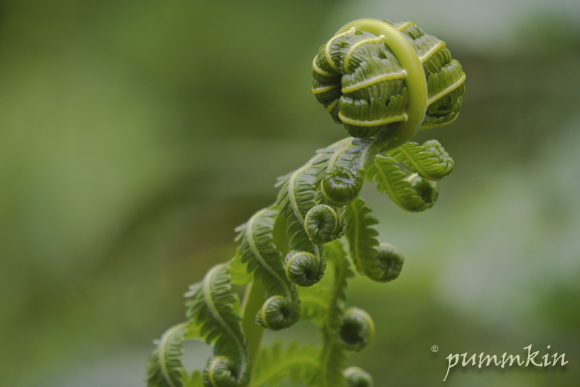 The unfurling of a fern.
At the start of the New Year, life just went on turbo mode. I accepted assignments that sent me to places, spent 5 days in Singapore, then spent another 6 days travelling to India & back. I've amassed a load of pictures which I'm tirelessly going through & selecting them for the stories. Returning from several birding trips & planning some more reminded me of words of wisdom from Chien who had persistently gone back to get the birds when no one did. I miss his take on so many aspects of my life & I've assimilated all of his advice on how a birder should be. Babes, how I wish you were here to see your legacy continue in the friends you have inspired such as the vivacious Georgina Chin, who has published a coffee table book with your excerpts, no, epilogue on birding. Even Nelson Khor, your best sidekick, the man of few words whose photographs of birds show more than what we will ever see, had started Malaysia's very own bird forum to teach & nurture many Chinese-speaking birders to take pictures the way you did. To think that once, you defended him when the slew of nature police went after him for a crime against nature which he was innocent of. Today, he is standing upright & showing the rest how to be a leader the way you led. And me? Oh, I'm just going to places that you have told me to go, to see the birds that we have been after & to experience other cultures just as you did. I know you wanted me to be enriched just like you & would get upset if I didn't listen. I am your legacy too. Today, I write more about nature & birds than I ever have in my life. And it's all thanks to you.

My friends took me to Perdik. New birders who have the same passion for documenting birds. I brought my famous relax camo chair along, a gift from Philip Tang, and a camo collapsible umbrella I got from Colleen Goh which I never leave without. Just as well, the skies opened up & poured. Not wanting to waste the opportunity, I stood in my poncho, holding my umbrella & shielding my camera gear while I shot some of the flora & fauna in the jungle. Having acquired the Kiwifotos 4/3rds adapter for my Samsung NX200, I was able to mount my Sigma 50-500mm lens on it. The pictures came out pretty good.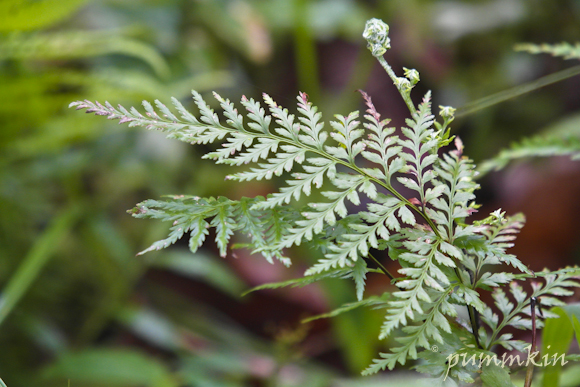 Ferns in the jungle look more appealing to me.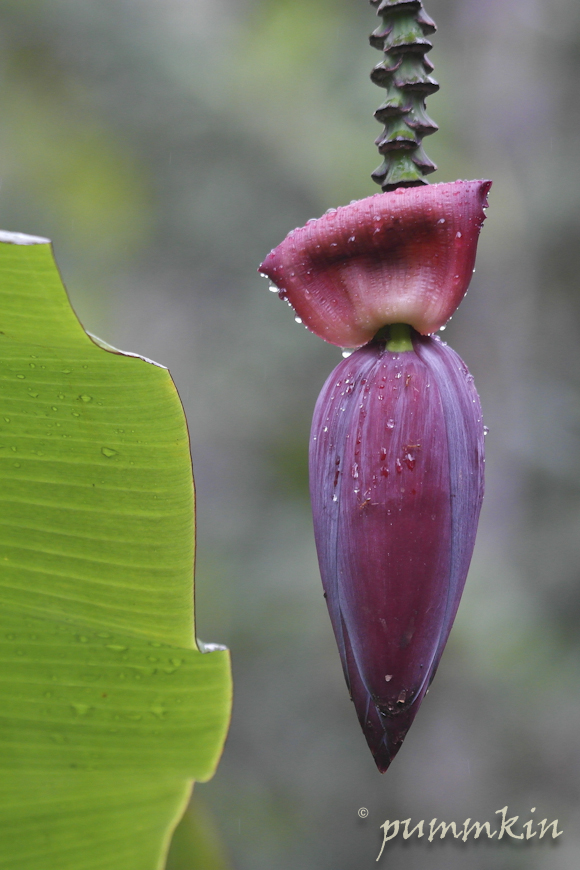 The fire ants on the banana flower as it drizzles.
Birds were hard to shoot. With a full manual mode system, I was positioned right in the centre of fruiting trees & saw Barbets, Shrikes, Malkohas but they didn't stay long enough for me to get a sharp shot. I managed to take videos but I need to find time to upload them. Walking along the fringe of the jungle, I came to a small farm & found a fluttering Rajah Brooke waiting to settle for some salt licks. The makcik by the name of Asiah, came out to check on what I was doing as I looked at her farm with fascination. She had free range chickens!!! And a few strange looking birds which I hadn't seen before. There were ducks but they ran away when they saw me coming in with my tripod. I asked her why that strange looking fowl was called "˜Ayam Keluk-Keluk.' She said, "sebab bunyi dia macam keluk keluk keluk!" (it made the sound of keluk keluk keluk!) The cows had free range of the place too & the owner of the farm had to stop a territorial bull from coming at me. Yikes. The natural hazards of nature photography.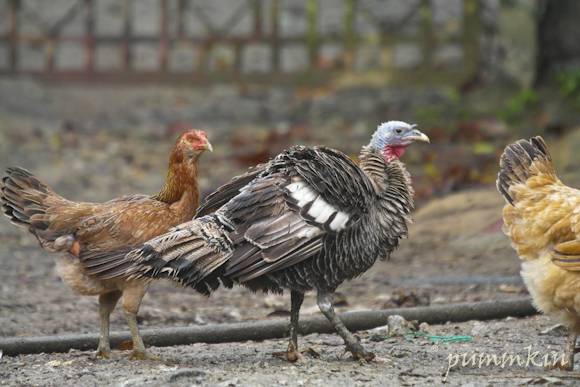 The gobbledegook bird called Ayam Keluk-Keluk.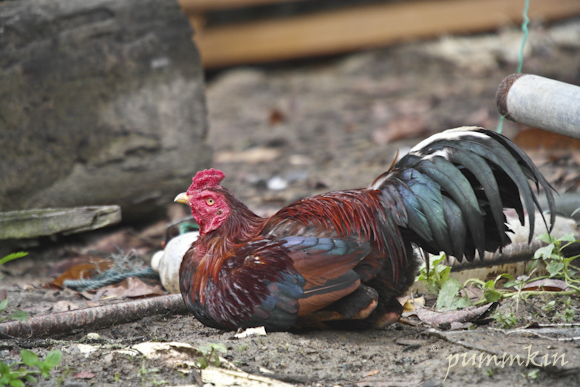 The resting rooster, awaken by the pecking hen!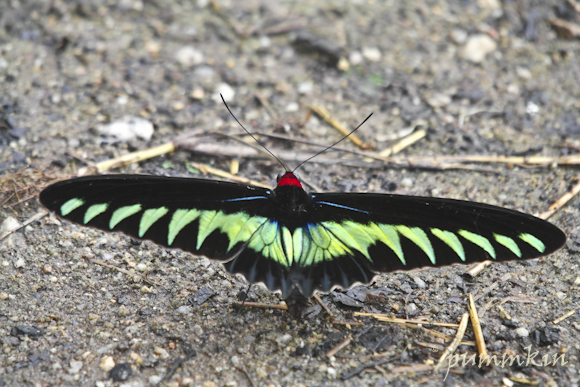 Came across a very friendly Rajah Brooke!
We really got rained out & decided to quit for lunch at 2:30pm but not before I spotted a Drongo! People think black birds are drabby but this is such a beauty! You don't need to have expensive gear to take priceless photos. You need to be at the right place at the right time, hopefully with the right settings on your camera for the right moment. All these photos on this post was taken on manual focusing with infinity focus. Here's wishing for more opportunities like this!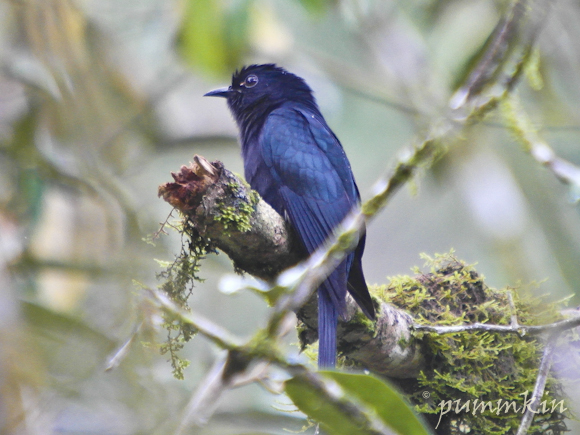 Drongo.