One of the greatest pleasures in life lies in the simplicities that include finding food wherever I go & being able to talk to vendors about their lives & food operation. Intrigued by the signage on the stall that says, "˜'TRY ME! Char Kuey Teow with Duck Egg,' I ordered a plate to see what difference duck eggs made to the taste of a conventional plate of char kuey teow (fried flat noodles). Tiam Fatt Fried Kuey Teow Stall is hidden away at a cul-de-sac of shops between Jalan Bandar 1 & Jalan Bandar 2 in Taman Melawati & has been in operation for 13 years!
This month, Tourism Selangor's Food Hunt with Pummkin brings you a unique Penang dish of fried kuey teow with duck egg not found anywhere else within a 10km radius! I beg for you to prove me wrong because duck eggs seem to be a delicacy & rarity here. There's a coffeeshop nearby where you can sit & savour your hot plate of kuey teow while they serve you your order of drinks. Nothing is better than a glass of iced milk tea for mid-morning brunch!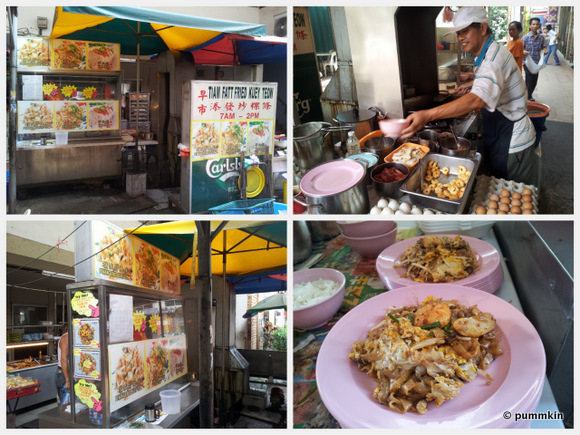 Patrick Kam, the vendor behind the tasty dishes, hails from Penang, hence, the Penang-styled Fried Kuey Teow & authentically so with the addition of duck egg instead of the norm. The plate of fluffy kuey teow has big prawns, clams, bean sprouts & fish cake slices to complement the tasty egg. Patrick thrives in finding out how you like yours done so drop by, tell him you read about him in Pummkin's Pitch & he'll throw in extra goodies in your plate of kuey teow! I ordered mine with "˜tor tor hum' (plenty of see-ham/clams). Watch the video below to see how it was prepared!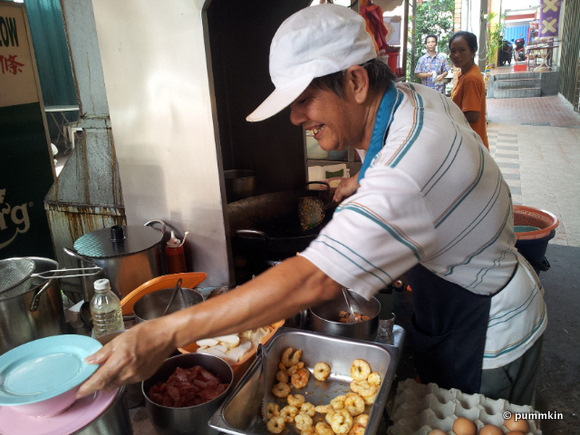 Patrick at work!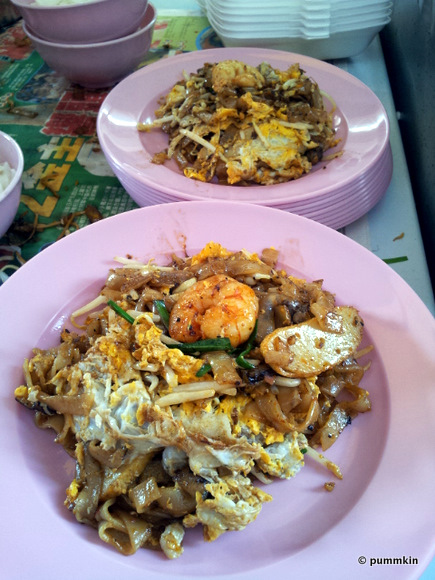 The tasty plate of char kuey teow!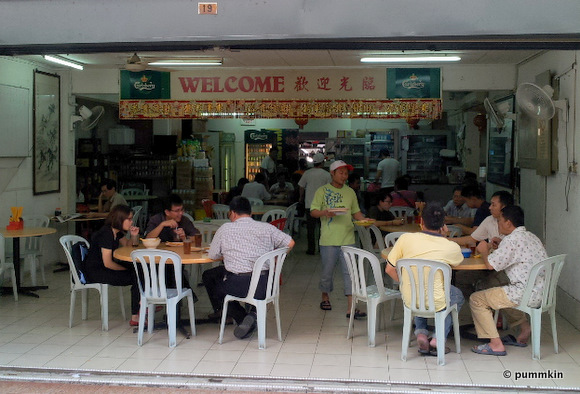 The coffeeshop.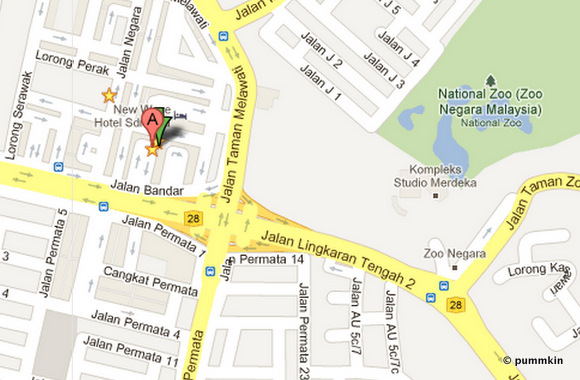 Screenshot of map in Google Maps.
To get there, use these GPS coordinates or look for Jalan Bandar 1:- N3? 12.555 E101? 45.085
Patrick's stall is open from 7am – 2pm.