One of the most exhilarating dives I've had was in the Red Sea when I was in Sharm El-Sheikh, Egypt. Visibility exceeded 30m & water temperature was around 20 – 21 degrees Celsius, prompting me to wear a 5mm farmer jane wetsuit for protection. The initial shock as I entered the cold waters set all my senses into alert. My heartbeat fluttered for awhile but as soon as I saw how clear the water was, that apprehension turned to excitement. Wolfgang was my buddy & we went down to Shark & Yolanda Reef at Ras Mohamed National Park, which sat at approximately 15m – 30m of water. The wreck sits at 145m – 200m further below after the drop off & what's left on the shallower bed is the cargo of bathtubs & water closets strewn all over.
The corals in the surrounding reef was amazing. Sunlight penetrated to more than 20m depth & with the help of strobes, I brought out the colours of the soft corals as we inched along towards the sunken cargo.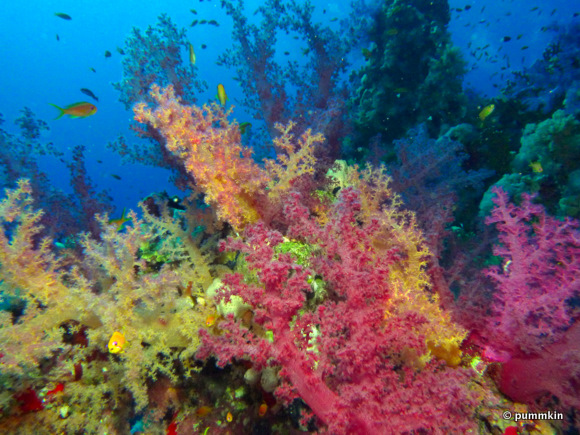 There wasn't a shark in sight. I was hoping to encounter at least a reef shark & was geared to film my first oceanic shark but they just didn't appear when I was there. I could even get close to a Sea Perch without it flinching while I pressed the shutter button.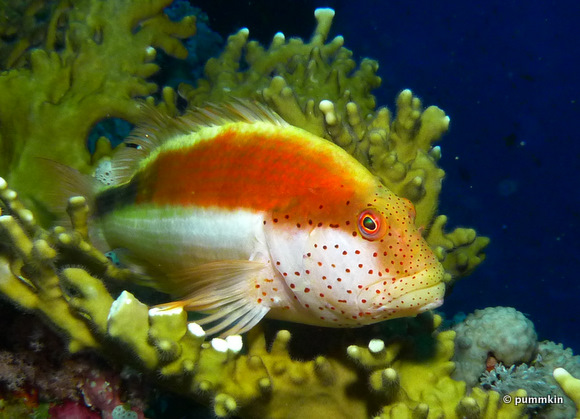 Sea Perch.
The sight of bathtubs stacked together was quite nostalgic as my mind wandered to how I'd been raised taking herbal baths for all my ailments but to me, it was a time to frolic! Toilets & pipes were all over the place too, albeit encrusted with corals.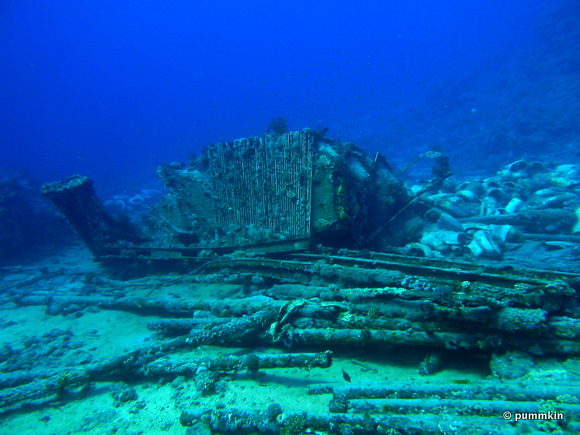 It was interesting to see what we sit on with our bottoms at the bottom of the ocean & this WC having great growth prospects gave me a new sense of respect for them!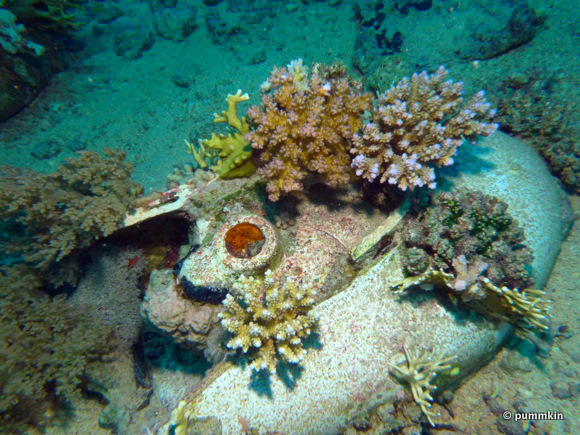 An inverted WC!
This part of the cargo below has turned into a reef. Can you see the pipes & bathtub?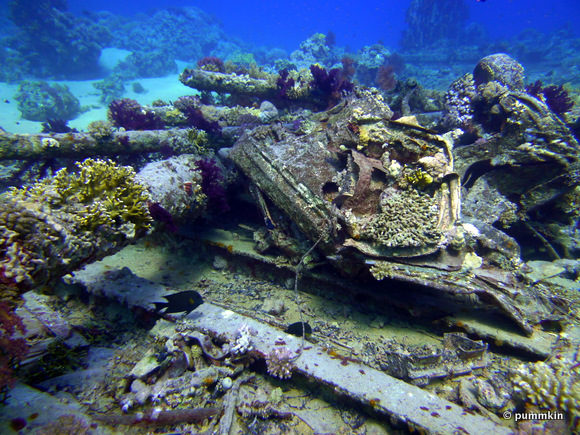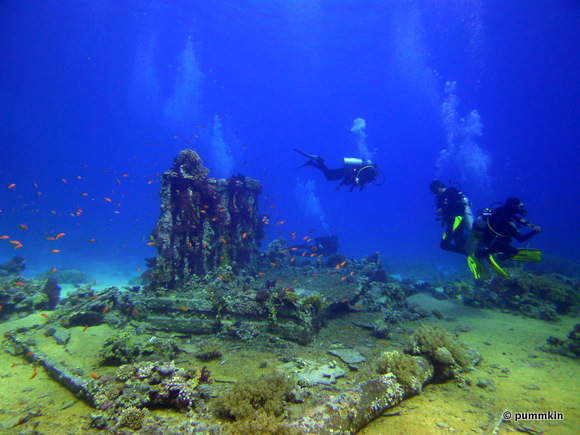 Visibility was near perfect!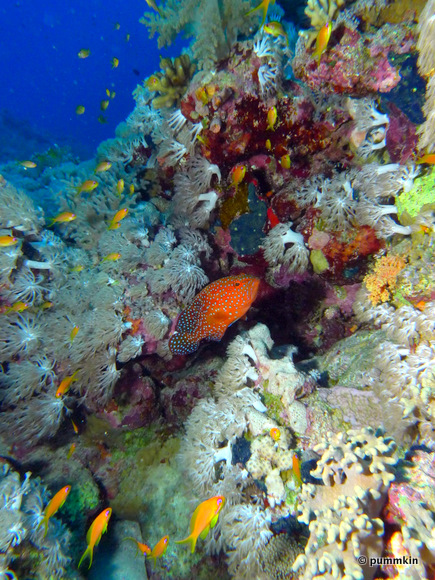 Flying to Egypt was quite an experience. I flew UAE & had a stopover in Dubai. I will be planning another trip really soon as I've yet to see the SS Thistlegorm, sunk during World War Two. If you are planning a trip to the Red Sea, you can check out holidays to Egypt & request to dive with Diving & Discovery, awarded as the best dive centre in Sharm El-Sheikh!