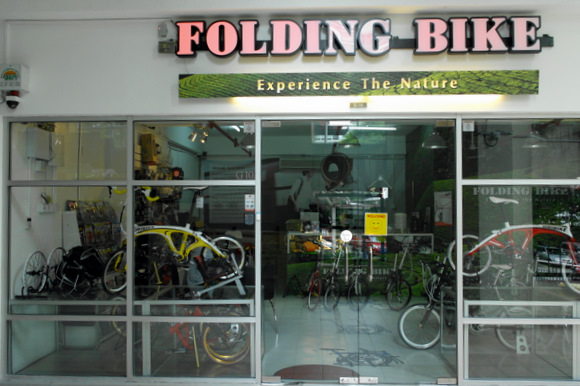 Folding Bike shop.
The recent craze for folding bikes, fondly known as foldies, has hit town & people are realising the sheer simplicity of packing it & tucking it in the car to go anywhere & ride. I was given a rundown by Andrew Sia, the Chief Reporter of The Star daily, for the kinds of foldies there are in the market. My first encounter with an ultra cool foldie, was in front of a hardware shop in Bangsar, where a Brompton bike was parked. I was gawking at it so much so that the owner came out to demonstrate how it's folded & unfolded. The conversion of the rear rack to a little wheeled trolley won me over. This owner whose name I didn't manage to get as I was so engrossed in his description of the usability of the bike, has been all over Europe cycling & recently got back from China. I was totally impressed! The bike had only 16inch wheels! When he told me of the price, I thought, wow, would someone actually spend RM6,000 on a foldie??? Well, I was so taken up by it, I started doing my own research & recalled that Andrew had one so I deluged him with questions & midnight calls because I was very eager to have one.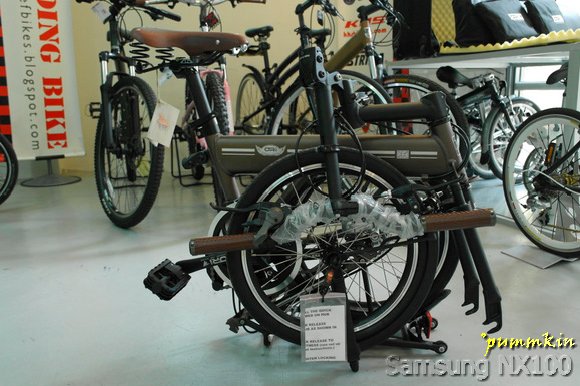 ORi C8 Classic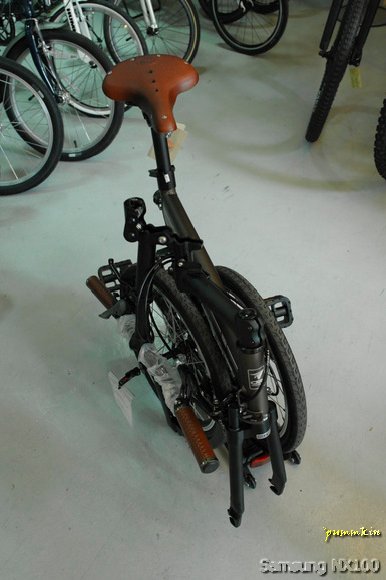 Top view of the bike when folded.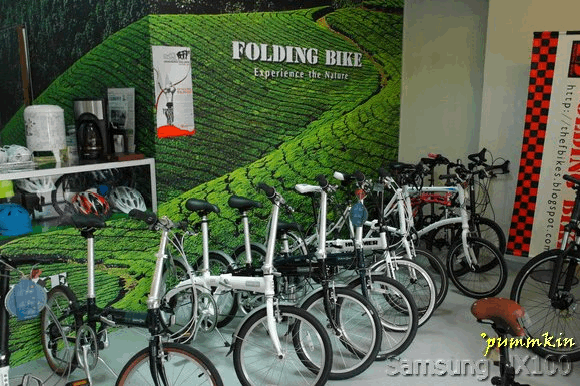 Andrew taught me a lot on how to search for one that suited what I'd want in a bike. Aesthetics was important too. Above it all, functionality & foldability.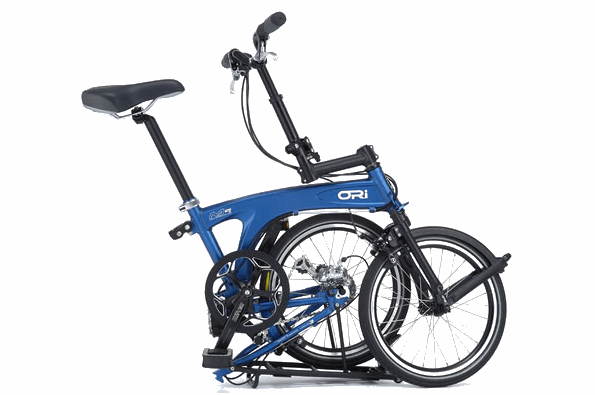 I went around town searching for the perfect bike. I found that most bikes with good components start at RM1,000 & above. Most importantly, I wanted something close to a Brompton but not the price. When I found Folding Bike Trading, I was so ecstatic to see a similar designed model but much more compact than a Brompton bike. When I got to the shop, a beautiful lady by the name of Well Tan, greeted me & served me a cup of tea before she proceeded to ask me about what kind of cycling I would want to do. I told her I was thinking of touring & maybe just for daily fitness. She recommended me the ORi bike.
The ORiBikes are designed by the award winning designer Jon Whyte, a former Formula 1 engineer from the U.K. Stylish and functional, ORi folding bikes bring an unprecedented experience of performance and practicality. I especially liked the C8 Classic model where the saddle & handlebar wraps are made of leather. The way it folds matched what I saw in a Brompton bike & for the price of RM2,699 for a C8 Eco series, it's less than half the price of a Brompton. The Instant Rebound Catch (IRC) mechanism enables ORi to fold up in seconds and easy to carry and store. The brilliant idea was inspired by the simple and intuitive operation of airplane safety belt. IRC also works as a reliable hinge locking the bike together when unfolding. Thanks to IRC, the safety and convenience are perfectly connected together. It even has an easy rolling kit to commute to & fro the LRT!
Well taught me more about foldies & how I should go about owning one. A far cry from a few shops that I had been to in town whose main business is selling & servicing roadies (road bikes/racers) or mountain bikers. Her knowledgable guidance convinced me that owning the right bike is to be done pridefully & no one should rush you into a buying decision. She answered every doubt that I might have & went on to serve me more tea. Then she explained the difference between mainstream bikes & foldies, that the purpose is totally different. A foldie is used for commuting & touring with ease of being able to bring your bike anywhere & everywhere with you. It sounded perfect for my lifestyle! And it wasn't about competition.
The thing with conventional bike shops is, you always feel pressured into conforming to the norms of cyclists, what they should wear when cycling, what kind of accessories you must buy etc. but with a foldie, YOU ARE YOUR OWN STYLE. I will come up with some fashion bits advice for the ladies who wish to embark on this journey with me. Do let me know what your preferences are & I will detail what the change that the cycling scene needs.
With that, I took a forthnight to mull over it & after My Selangor Story 2011, I took home the ORi C8 Classic foldie! Well is giving a very special deal on the ORi bikes & if you tell her that you saw this on Pummkin's Pitch, she would give you a 5% discount + a bike cover bag with a further RM30 off on selected helmets to help you get started!
I've decided to form an all-girl cycling group to get fit & have since recruited several ladies to join me in my pursuit. Will be organising more photo trips on foldies too so get into gear, guys! Do get your foldie from Well as she can explain in detail what you ought to get & what will save you money in the long run. I will detail with more pictures once I get to ride on my new foldie soon!
Meanwhile, check out her shop at:-
Folding Bike Trading
G 10, Emerald Plaza East,
Jalan PJU 8/3, Damansara Perdana,
47820 Petaling Jaya,
Selangor,
Malaysia.
Tel: +603 771 33 888
Mobile: +6016 393 2229 ( Well )
Fax: +603 771 33 222
Email: foldingbiketrading (at) gmail (dot) com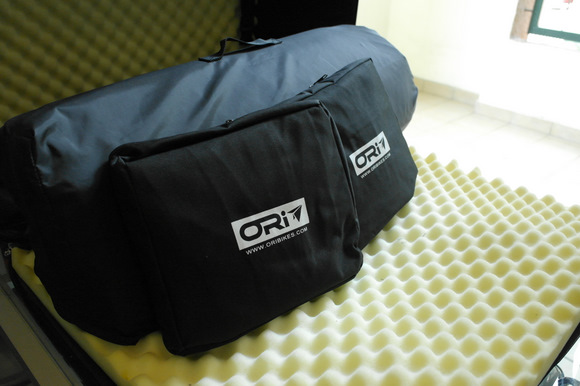 The frontal black bag holds the bike cover inside.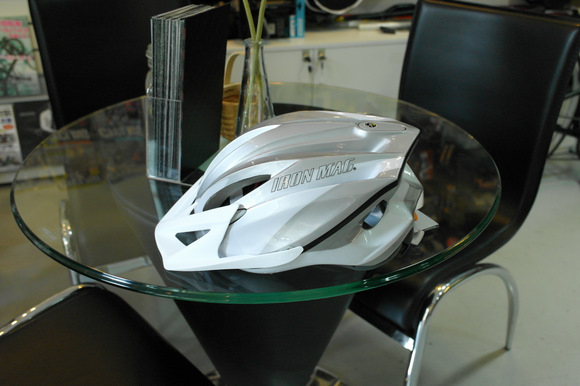 Groovy helmet to protect your main asset….