Travelling & going on expeditions subject bags to rigorous testing, not to mention, the hazard of having your items damaged by the infamous airport baggage-handlers. Checking in your laptop is definitely NOT an option but carrying it need not be burdensome. Before I continue my journey to showcase the most exciting part of my exploration of Exmouth, Western Australia, I would like to recommend a laptop bag for you. Being a chronic bag-user, when it comes to computer bags, price is the 2nd last factor to determine my choice. Choosing to invest in a functional & well-cushioned bag to protect your investment safeguards your RM5K – RM7K Macbook Pro especially when you tend to subject it to knocks & bounces as you move around. It doesn't make sense to put it in a bag that's not made well for it. Being functional means a bag would have to have 3 main criteria, COMFORT, CAPACITY, CARRY-IT-OFF Factor. I have bought & used many kinds of computer bags, from Samsonite to Crumpler. Here's one that I favour the most, the Loopbag Backpack.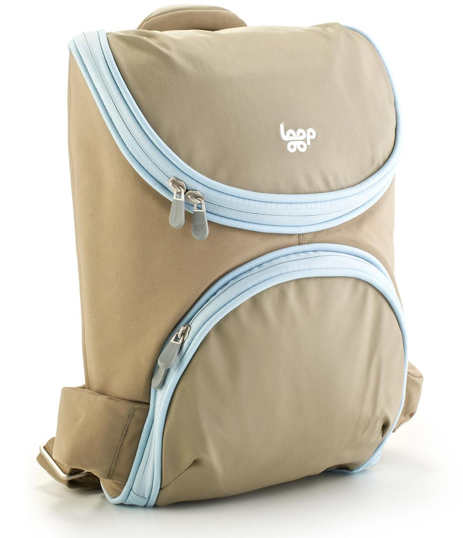 Comfort
Straps are broad, ergonomic & cushioned with nylon – patented shock-absorbing padding. It sits on the small of your back & not weigh your shoulders down. Bag is firm & well-padded. Stays close to your back unlike certain backpacks that hang away.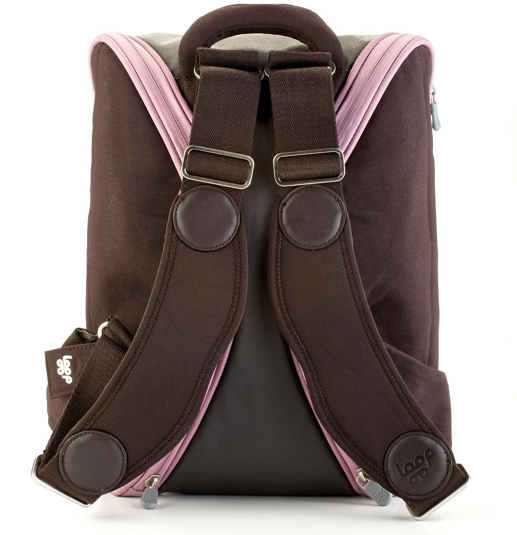 Loopbagbag 13-inch Laptop Backpack Anth Lilac Olive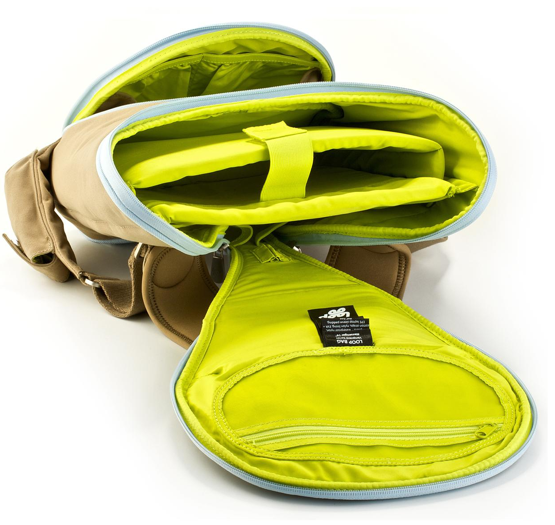 Loopbagbag 13-inch Laptop Backpack Sand Azure Lime
Capacity
The 14" Loopbag Backpack can carry the 13" Macbook, power adaptor, multiple cables, Mighty Mouse, collapsible umbrella (in the event you park outside the building you are entering & it pours), a mini speaker, iPod Classic & headphones, 2.5" external hard disk, documents, computer cable-lock, snacks & computer stand. Not bad for a bag that looks so compact! Zips & bag material are water resistant (Loopbag Vanguard) too. The award winning design of the bag, enables you to unzip the top flap all the way to the bottom of the back, giving you easy access to all your peripherals.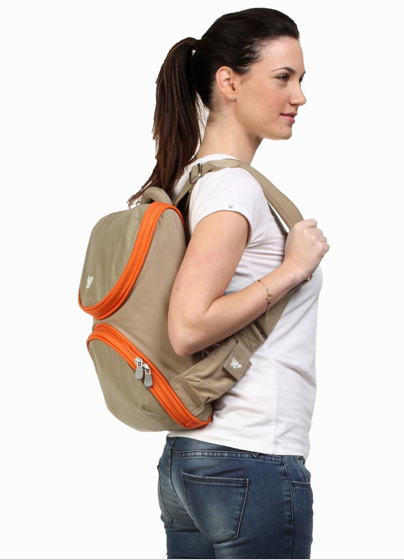 Loopbagbag 13-inch Laptop Backpack Sand Orange purple
Carry-It-Off Factor.
Some laptop backpacks look as if you are gearing for war. Some look dysfunctional while some look too business-like so if your wardrobe consists of mainly beachwear, pareos, sundresses, bikinis & boardshorts like mine, then you would need a bag that looks good no matter what you decide to put on, even If on days, you wear a power suit (carrying your laptop in a backpack that screams the laptop manufacturer or the sponsor of the lucky draw just wouldn't cut it) the award-winning Loopbag backpack is the laptop bag for you. Comes in stylish black & red trim, olive & lilac, sand & orange, sand & azure, whatever your style, Loopbag complements it!
Get FREE shipping worldwide when you click here or on the pictures above!
There are messenger bags & iPad bags too:-

Loopbag Transit iPad Case Anth | Anth | Green

Loopbag 13-inch Laptop Messenger Sand Orange Purple