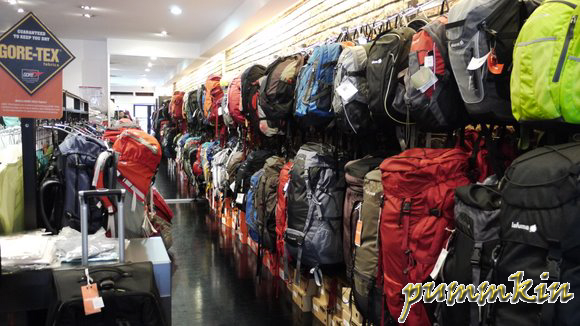 Choosing an appropriate backpack is not easy considering the kind of traveller that you are & the frequency that you would be using a backpack while you travel. Listed here are the common considerations before you take the plunge & spend on a backpack that you end up stuffing into the storeroom after your trip, never to see the light again. Backpacks are designed to take your load on your back & free up your hands to climb/walk/trek with a walking stick or a camera. Your first task is to determine the kind of travel you intend to do.
What kind of trip:-
Laid-back, backpacker accommodation, no frills trip with many stopovers or trekking from town to town, crossing river or bridges.
Jungle or mountain trekking. Beach or town accommodation.
Semi-comfort, self-planned, single destination, one resort/accommodation, day tours.
Luxury travel, first class air travel, accommodation-in-style – backpacks are not for these kinds of trips. Get a luggage with wheels instead unless you need to fly to your destination before hiking.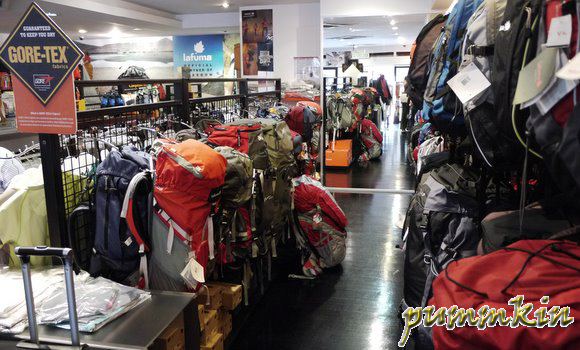 What to look for in a backpack:-
Sturdy straps – apart from comfort on the shoulders, the bag should fit your torso.
Compartments – to keep accessories, wet & dry items when you need to move from place to place, drinking bladder for hikes etc.
Zip construction – plastic don't rust but is less hardy to use & abuse. Waterproof zipping systems prevent leakages from rain even with rain-cover on.
Material strength – High technology materials like those used for parachutes are very strong & light. Heavier construction material can withstand rough use.
Weight – Overall weight of bag determines how difficult your treks will be. The key is to pack light!
Colour – Bright colours grab attention but is easy to spot if someone carts away with it. Dark colours hide dirt & is less conspicuous to thieves.
Capacity – 30 litres for a 3-day trip, 40 – 60 litres for a 5-day trip, 60 – 80 litres for an expedition in the North Pole!
Branded or copies:-
Choose branded bags – they have warranties & tested construction. The last thing you need is for your bag to tear at the seems & have all your personal effects spreaded out in full glory or worse, over a cliff or while crossing a jungle. My choice is Lafuma & they are located in Bangsar.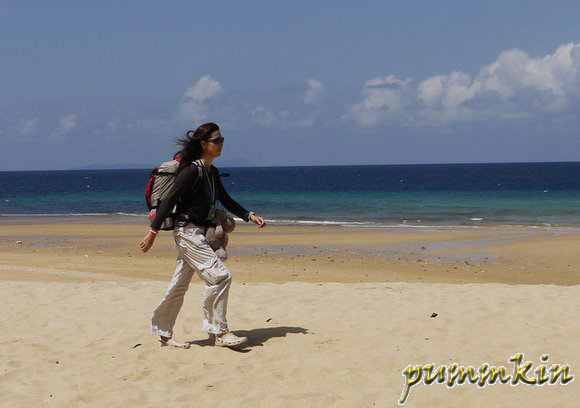 I chose Lafuma Sakya 25litres for a 3-day dive trip to Tioman. It comes with a separated mesh between my back & the bag, allowing air flow to take the heat away.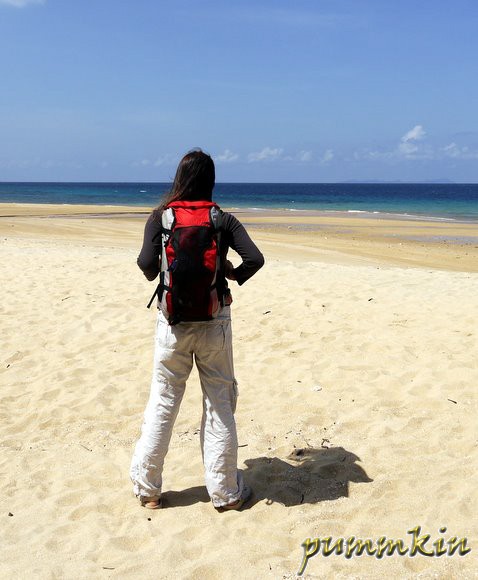 Watch this video as Mr. Ng elaborates on the features of different kinds of backpacks to give you an idea of what & where to pack your belongings for your next trip!
Lookout for the upcoming posts of other travel-friendly items from Lafuma & Lifeventure in time to come!