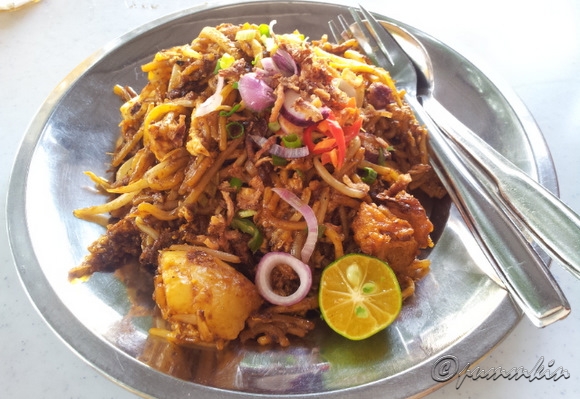 Mee Goreng is a local favourite fried noodle dish, usually garnished with sprigs of beansprouts, strips of carrots, leafy vegetables & diced chicken with soy sauce seasoning but at Hamid Mee Rebus Penang, the authentic Penang-styled Mee Goreng is the standard thoroughfare seasoned with pasembur (rojak) sauce, tauhu (beancurd) & kelapa rojak (coconut condiment)!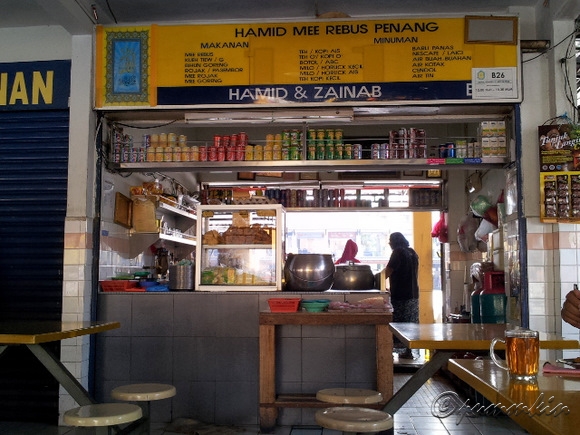 When Dian brought me to Taman Melawati, we were hunting for bookbinding supplies & she recommended me to have this awesome Mee Goreng for tea break. A business operated by mother & son, the Mee Goreng had potatoes, tauhu (beancurd), kelapa rojak (coconut condiment), beansprouts, shaved shallots, half a lime & lots of goodies! As I watched Aunty Zainab in action, she put in what she had from the pots of sauces that she had prepared. Watch how she tosses the noodles in the whole frying process in the video included!
The exterior is lined with a row of other food vendors, and being slightly elevated from the street, you would miss it if you hadn't known what goodness laid within. The last stall by the roadside, Hamid Mee Rebus Penang serves both Mee Rebus (Noodles in Hot Sauce) & Mee Goreng plus drinks to quench your thirst. A panorama picture is included for your reference & a map to help you find it in Taman Melawati. You should look for it under Google Maps or Foursquare to conveniently navigate yourself over for a tasty, sizzling hot plate of Mee Goreng Rojak at Hamid & Zainab's stall!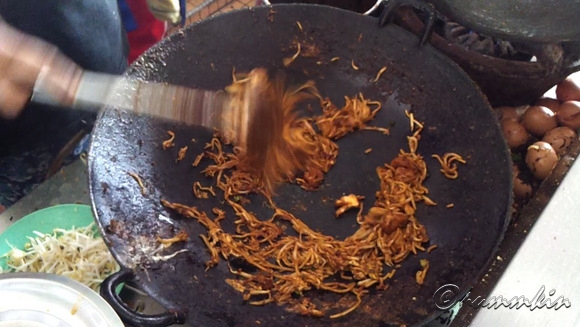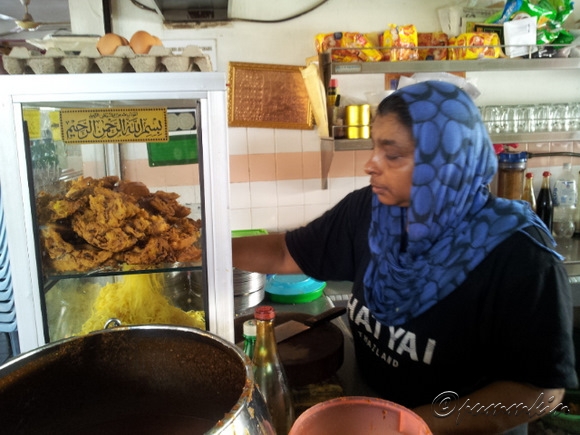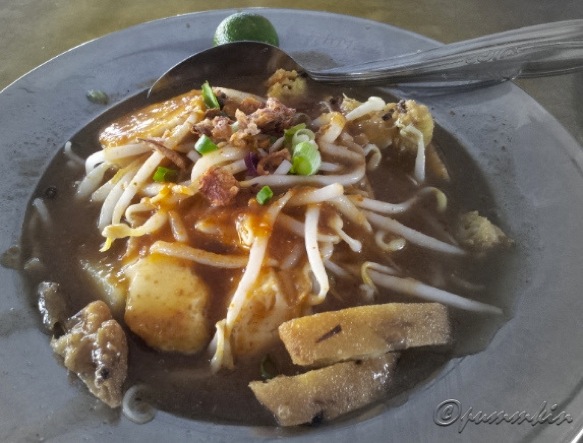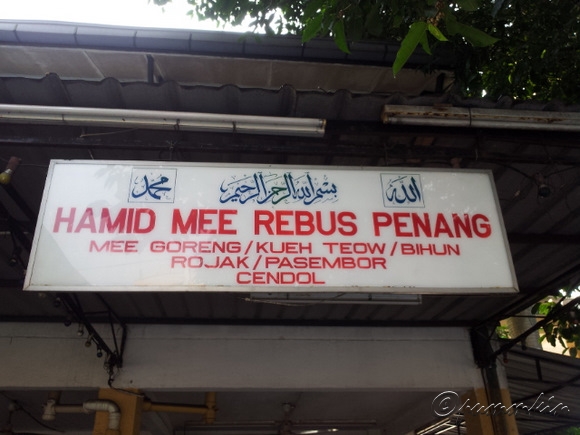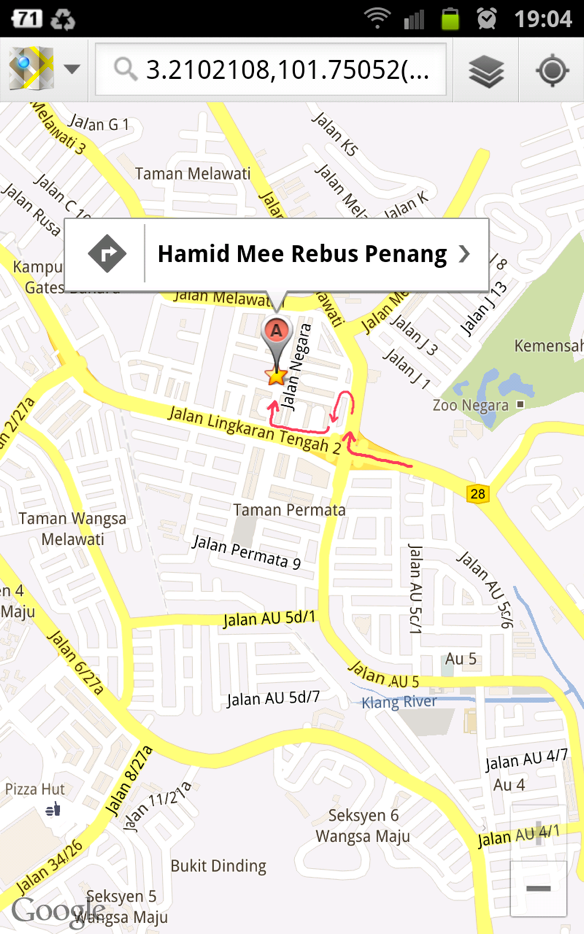 Footnote:- Selangorlicious has a personalised purpose for me.
Selangorlicious is a contest & I'm in the running! Please vote for this entry on this page -> http://bit.ly/N71G0O