On 11 May, I was invited to be on air as a travel blogger on Red FM, made possible when Donovan Chan introduced me to a very cool babe who's a DJ for the show. Linora Low is a fitness devotee & her hair colour suggests the bubbly personality that goes with her show! It's red! You can find her on FB.
We got on to a great start talking about the myriad of gadgets that I take on trips & what they were for. Our video camera recorded even instances of an alarm ringing in the background, something she picked up while I was totally oblivious to it. In the studios where the acoustics absorb sound & exude silence, Linora was probably more acute to buzzes & rings than I would have been. So we got on chatting. Then we went on air & did things behind the camera where no one could see. We were Facebook-ing & Tweeting!!! Muahahahahah! And swapping seats!
We talked about everything under the sun & where the moon can't shine given that we had attended the same launch of the Vibrance Kegel Device. This is what girls get up to when they meet. Of course, we covered food topics, how can we not? We are Malaysians where we are predominantly filled with thoughts & suggestions of what to eat & how to eat it. The one hour on the show was really short considering how much we talked when the mic was off. Wait for the recording to be posted!
Here's a shot of me behind the console!

And then the super fit DJ herself in her red tresses & Macbook Pro!

Then a shot of the two of us!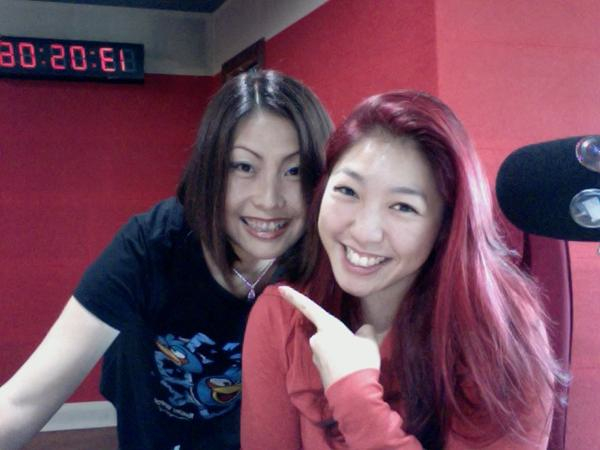 Note:- Uploading the video now & will embed once done! I've been filled with assignments all month & that takes precedence over blogging but do know that I tweet in between. Will post more once I settle my work!