I joined a women's rally on 18 March for the first time, cycling alongside with 4000+ women from all over the country as they gathered to march, picket & chant to call on women voters to choose a clean government for free & fair elections, to end violence against women, better wages for women and a few other demands. In conjunction with International Women's Day (8 March), the march started from Taman Jaya carpark to Padang Astaka in Petaling Jaya.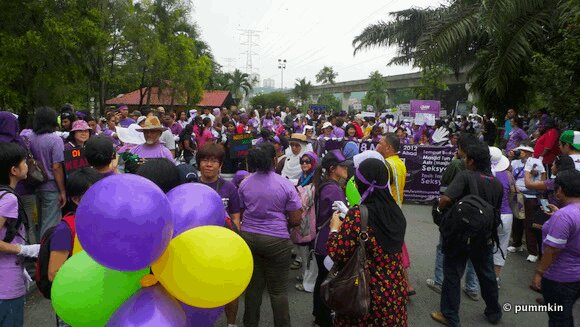 Seeing that there were just a few of us who wanted to cycle on that day, Women on Wheels supported Wanita Suara Perubahan & we headed to have a two hour lunch at a cafe before returning to the meeting point to find hoards of people in purple! The theme for the march was to be attired in purple & the wearing of white gloves symbolises a clean government.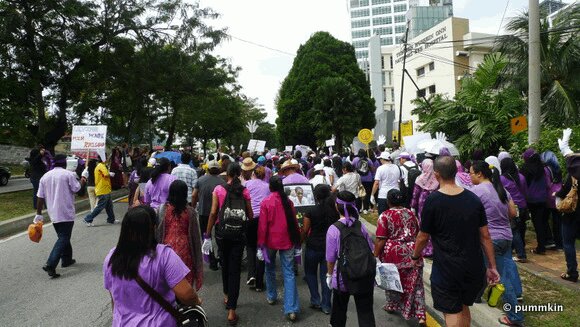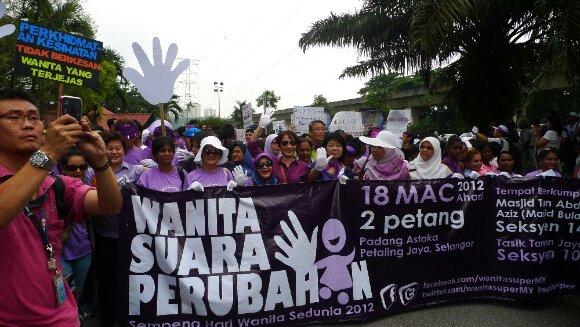 Passing cars slowed down considerably to honk in support of the slogans on the placards that women AND men were jostling up & down to make their demands known. I was so inspired by fishmongers, estate & factory workers as well as the indigenous women who took the day off work just to be present to make a stand. Many of the rural folks were uneducated, some illiterate but all were united in making a stand to call for change. Accompanied by several men who were in full support of women's demands, we marched 3 kilometres to the rally site, like a wave of purple boring through the town on a Sunday afternoon.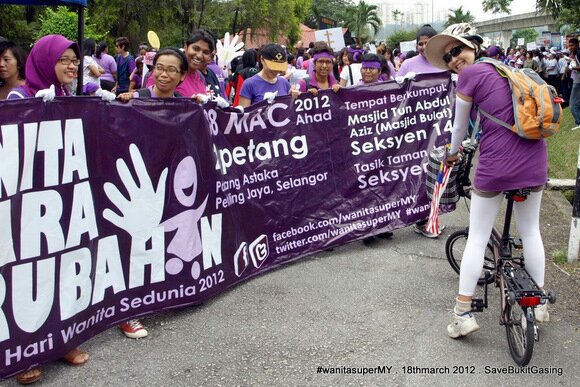 There on the field, I was with my Oribike, making new friends with people on my right & left as they asked questions about my foldie & I told them we are part of WOW – Women on Wheels gathering momentum to make a difference one crank at a time.