Banting is a town near Port Klang that bridges coastal areas like Morib & Tanjung Sepat. On our way to Tanjung Sepat, one stopover that you should not miss is the Banting Butter Brew coffee & Rice Wine Mee Sua, situated side by side at a row of government-owned shoplot. The coffee brew has a legacy of 60 years, left behind by the keeper's father of Hainanese descent. The specialty black coffee is brewed & then a dollop of butter is added to give it a creamy taste. They serve the usual fare of toast with kaya (coconut & egg jam) & butter & half boiled eggs throughout the day.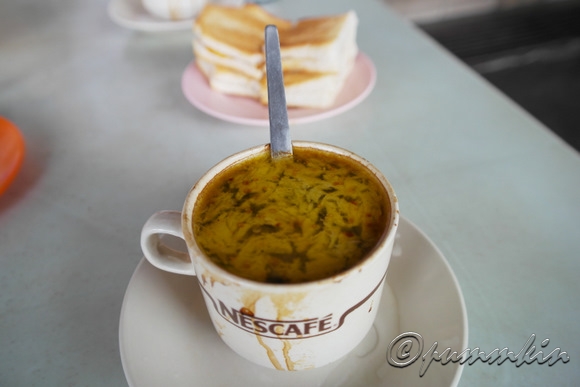 Beside this shop is Wo Jia Restaurant & I ordered their special Rice Wine Mee Sua, vermicelli noodles in rice wine soup served with an egg poached inside. It was absolutely divine as the wine in the hot soup brought out the flavour of the vermicelli & egg. My friend ordered a Pumpkin Pan Mee, hand-pinched noodle with pumpkin in soup.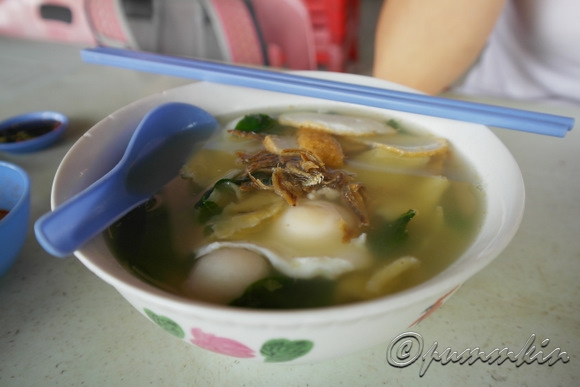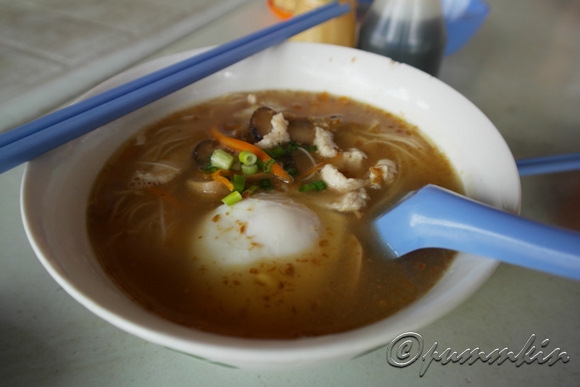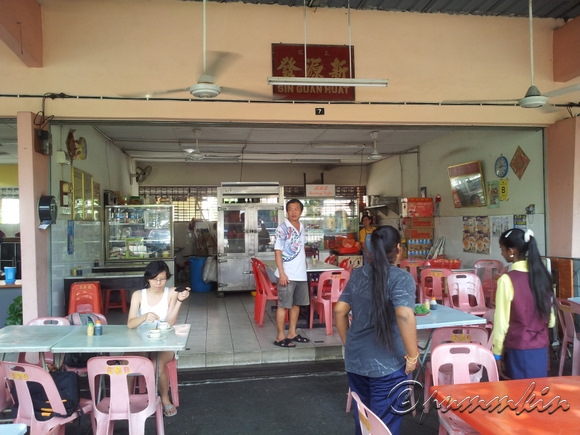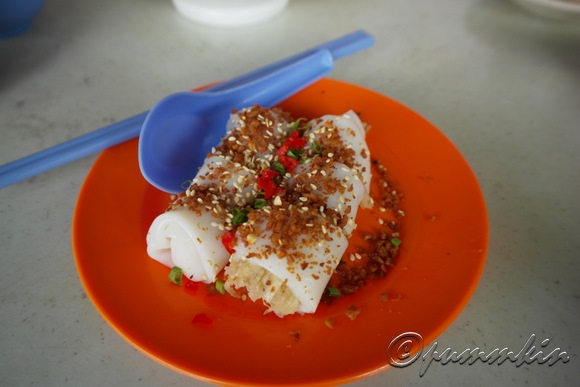 This row of shoplot is located near the bus stop & parallel to a huge monsoon drain. Perhaps the authorities should look into beautifying the area that hosts delectable street food along this entire row of shops. The outdoor seating beneath the big trees is quite a pleasant experience. We forget that when we live in & around concrete jungles. I got the shopkeeper to relate his thoughts to my friend who could speak Mandarin so if you speak the language too, do watch the video!!!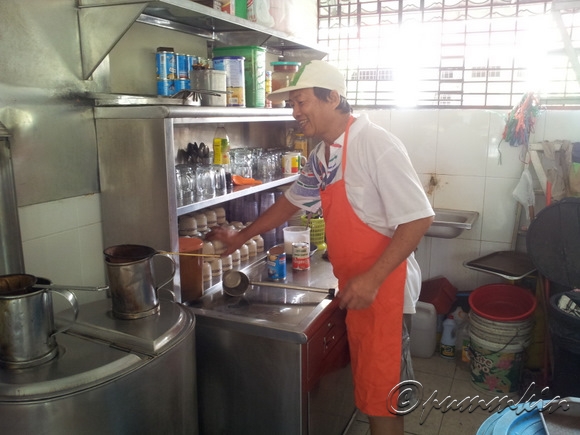 Banting Butter Brew is in a shoplot called Sin Guan Huat & right beside it is Wo Jia Restaurant. My entire meal for two only costs less than RM15.00. Unbelievable but true. You have got to try it yourself to see what value you are getting. You can find them on Foursquare or at the coordinates here:- N2.810275, E101.502419. Make this your definite stopover as the trade of his butter brew is dying since his son has indicated no interest in continuing his business. The very few heritage trades of Hainanese left in Selangor"¦"¦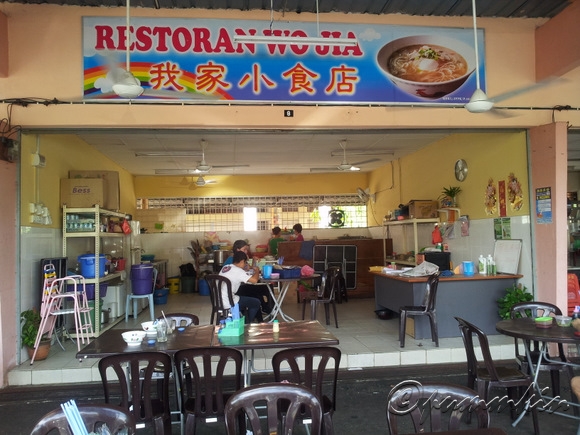 My Selangorlicious entry needs your vote! Please click as many stars as you think it should have! http://bit.ly/OuTfjL