We have to thank Well Tan of Folding Bike Trading for arranging with the authorities at Prasarana who manage the Light Rail Transit (LRT), Monorail (train) & RapidKL (bus) for allowing us folding bike cyclists to take our foldies onto their trains/buses during off-peak hours between 9am – 4pm & on weekends. We had a trial run at the launch back in December & I was invited to be a part of the maiden group to get onboard for our first ride to their headquarters at Sri Rampai station in Kuala Lumpur.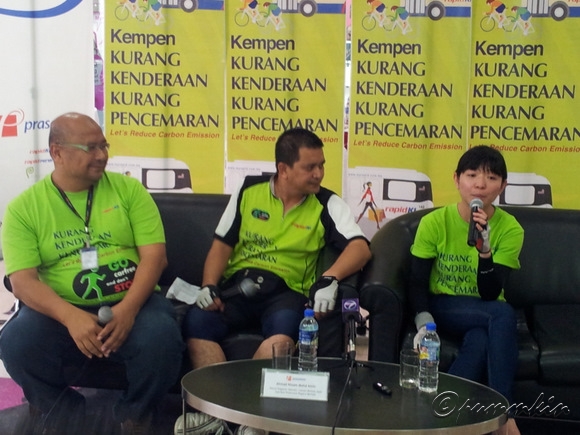 Well with the authorities of Prasarana.
While the rest cycled from Well's shop in Damansara Perdana, I was coming from the other end of town to the Kelana Jaya station & waited for everyone to arrive. As soon as they did, the press fired away!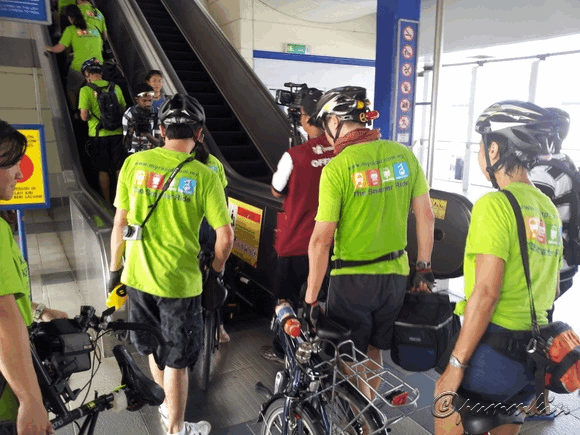 We were briefed that for a normal day, bags are to be used to store our foldies to prevent any injuries to other passengers if emergency brakes are applied. It was good to meet everyone with their ultra jiffy foldies. Five ladies were present including me. Well, Lai Peng, Anne & Ping were amongst some of the regular cyclists who did long distances weekly. I love my Oribike with Ezywheels allowing me to roll it when it's folded.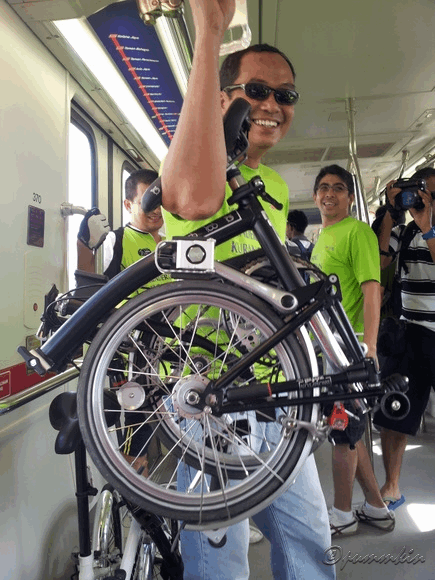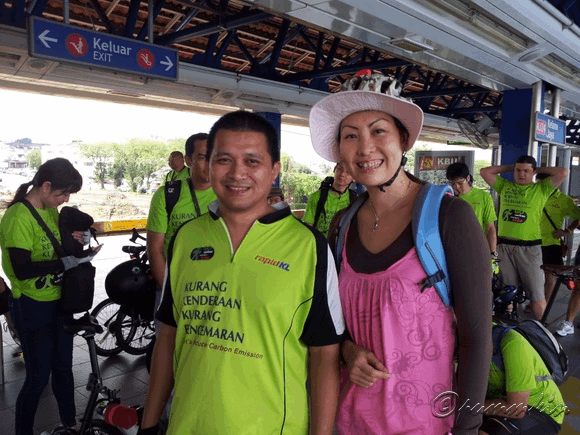 We were given a RM10 credit on our pass to access for the day. It took about 45 minutes to reach Sri Rampai station. The press conference was held to officially support the Car-Free Day & declare the trains accessible for folding bike cyclists!! Soon after, we were treated to a scrumptious buffet lunch & I headed back together with Kamarul, the Brompton biker accompanied by police officers!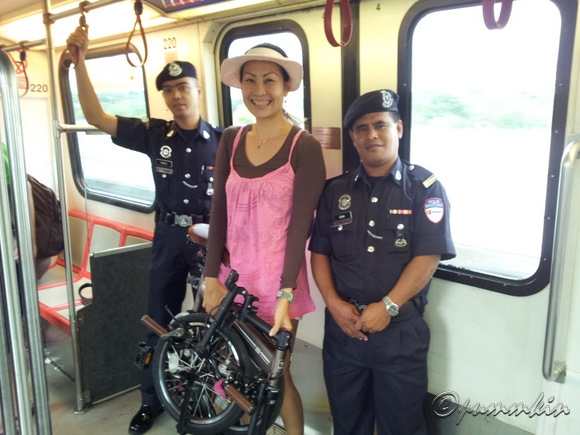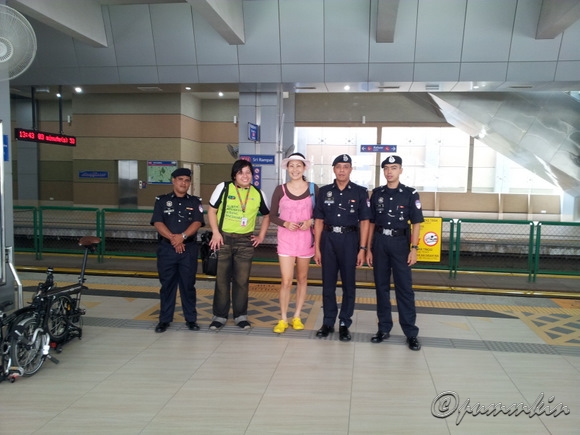 This is definitely a breakthrough in cycling for commuters in Malaysia. Bicycles had never been allowed in public transport but with the emergence of folding bikes, authorities are beginning to recognise & accept this trend & usage of bikes to open up access to us. Thank you, Prasarana & Well for negotiating for it!!! Definitely a milestone for Malaysia!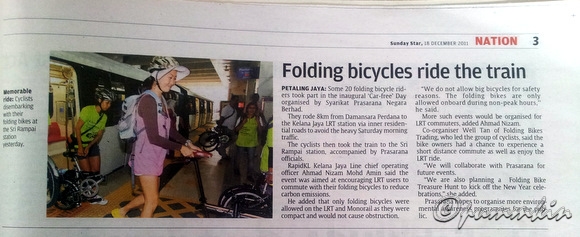 The event was highlighted in the newspapers too!