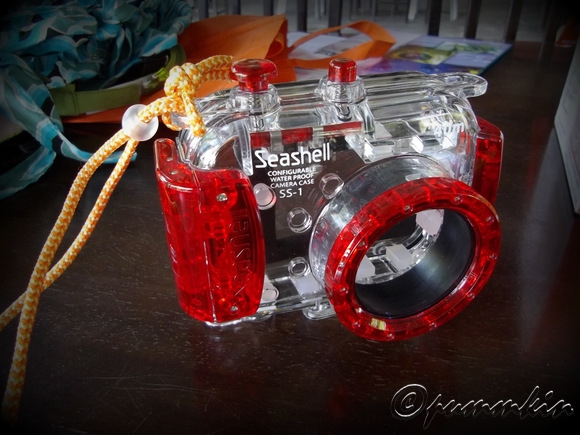 Imagine being able to take your camera with you no matter what the weather is like. On days when you want to take snapshots of your trip to the beach or the waterfalls, you no longer need to worry about getting wet or destroying your gadget. You can even protect your camera when you go cycling, jungle trekking, kayaking or while attending wet festivals such as Songkran in Thailand and La Tomatina in Spain! Now there's a manufacturer who has come out with a universal underwater housing for your compact camera as well as a dedicated housing for iPhone users. If you have brands of compact cameras like Nikon, Samsung, Sony, Canon, Panasonic, Olympic, Fujifilm, Leica, Casio, Sanyo, Ricoh, Pentax, Kodak, BenQ, Haier, Polaroid, Rollei, Yashica, GE then you would most definitely have your camera housed.
Configuration is quite simple but needs a little understanding of the structure of your camera & how it will fit inside your Seashell SS1 or SS2 housing. Generally, if you have a compact camera that has a protruding zoom lens, then go for the SS1. If your camera has a flat lens & a shutter closure, then get the SS2 housing. I needed a fuss-free option where I can keep a camera on me, so that I won't have to miss any whaleshark sightings should I be conducting the Advanced Scuba Diver course or any other courses except entry level dive courses (which is prohibited in the standards to carry a camera). This housing fits snugly into my dive shorts pocket. I secure the lanyard to a carabiner which is clipped inside my pocket's D-ring. The Pentax Optio RS1500 that I had won in the My Selangor Story 2011 blogging competition was a perfect candidate for this pretty housing. Since I have different cameras for different purposes, I use this as my back up underwater system.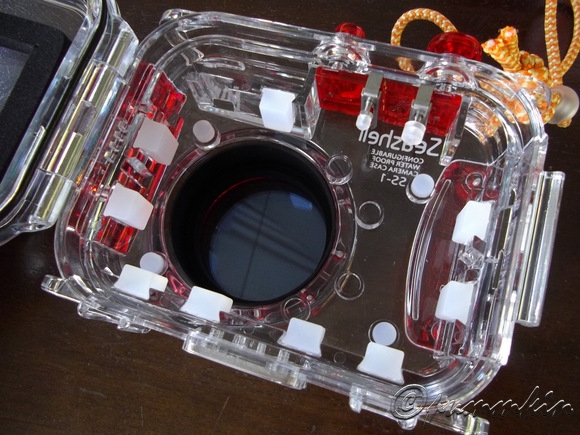 The fitting of the fishtails (silicon pads) was a bit tricky even with the supplied template that you are suppose to measure your camera against. I basically gauged which fishtail should cushion the bottom & applied some guesswork to which goes onto the side wall slots. Put them all into a ziplock bag to prevent losing them over time. They can be used again if you change cameras & need a re-fitting. After placing my camera inside, I took the sponge frame to fit over the display panel of the camera with the sticky side facing up before gently closing the door. Once it caught on, I pressed the sponge into place & voila! My casing is ready to go into the water!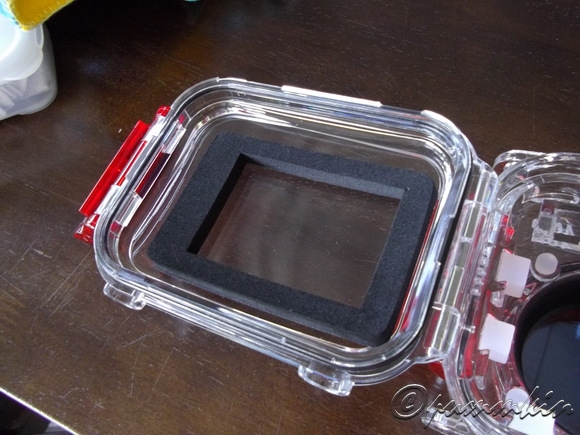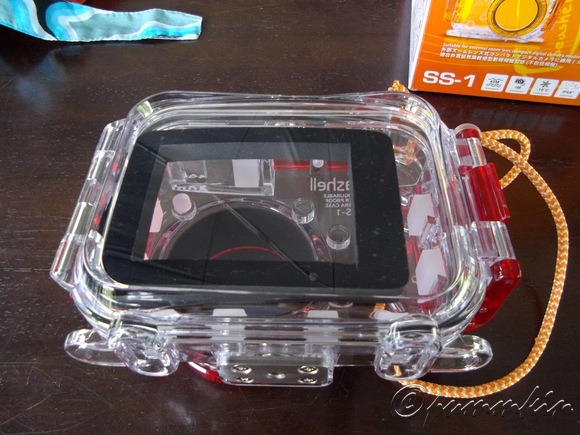 Here are some point & shoot pictures taken with it.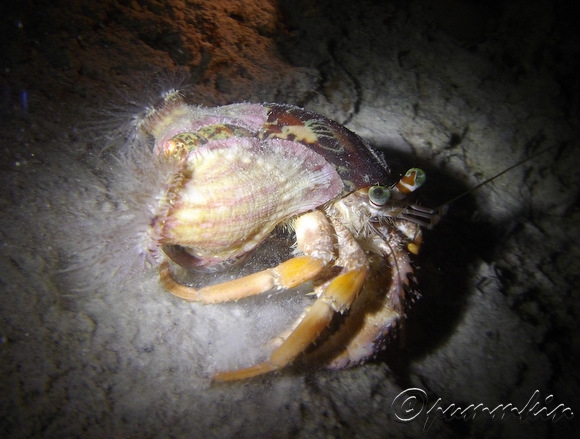 During a night dive where my torch was my primary light that doubled up as my subject finder!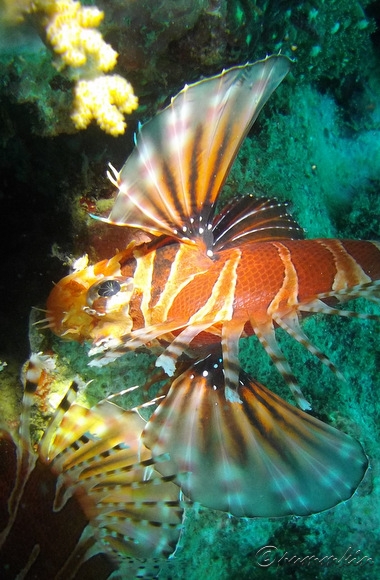 A lionfish or two, lurking on the reef.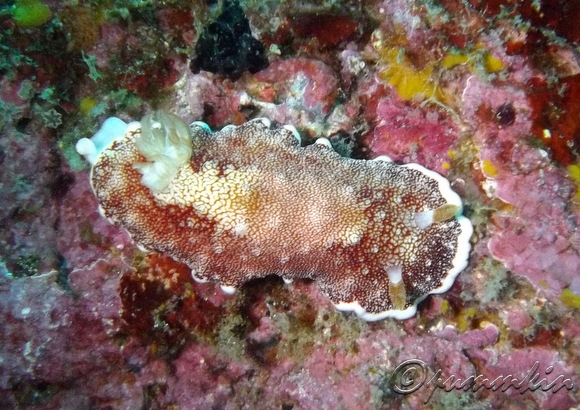 A Chromodoris reticulata (nudibranch) at Sri Nakhoda, Tenggol.

Seashell is the world first Universal Water Proof Camera Case. Seashell can be configured to fit hundreds of different compact digital camera models. e.g. GE, Nikon, Sony, Canon, Panasonic, Olympic, Fujifilm, Leica, Casio, Sanyo, Ricoh, Pentax, Kodak, Samsung, BenQ, Haier, Polaroid, Rollei, Yashica and many more. You can now safely bring your camera to the beach, waterfalls, water themed parks & river cruise or lakes for swimming, and even to water festivals and not get it wet.
        
        Comes with the configuration kit.
        40m water-proof.
        Operate down to -10 degrees Celsius.
        1M Shock Proof.
        IP6X Dust Proof.
        Hard case design, provide better protection against shocks, dust and sand.
        Fashionable design with multiple colour options.
If you are interested to get one, please contact me via email at iam (at) pummkin (dot) net. Price for SS1 & SS2 is RM635.00 and for the SSi (iPhone4) is RM 575.00. Delivery within Klang Valley is RM10 only.