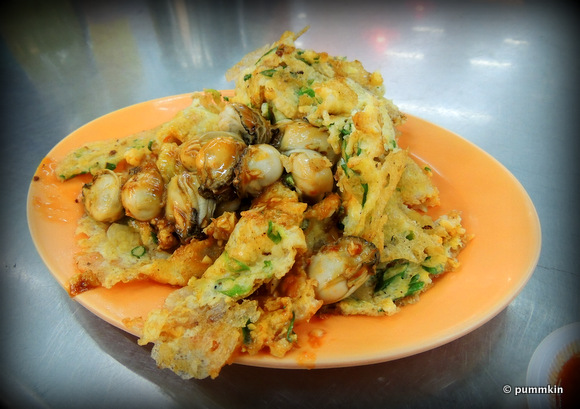 Oh-chien (Hokkien pronunciation) or Ho Cheen Tahn (Cantonese pronunciation) is a favourite dish amongst the Chinese from the world over & in Malaysia, there are lots of varieties of this oyster omelette. Bringing you my favourite oh-chien hawker whom I had been patronising for more than a decade, Mr. Yee opens his stall for business in the cluster of hawkers at Sang Kee Restaurant in Makhota Cheras, Selangor. Returning from his break of 4 months after he moved from Ampang, his unique omelette cannot be rivalled anywhere.
This month, Tourism Selangor brings you to the crown of Cheras to bring you the people's favourite!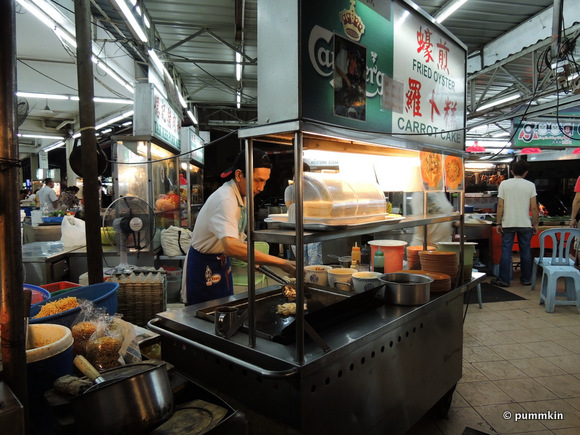 The batter of potato starch is poured onto the grill to make the base while the eggs that have been whisked with chives & diced Choy Poh (preserved radish) are added onto the batter. Mr. Yee then pushes the batter aside before throwing in a generous amount of diced garlic onto the grill. His wife assists him by scooping a ladle-full of big oysters & handing them to him in a sift. I counted them. Mine had 10 pieces & they were succulent & juicy! He adds a few kinds of sauces & pepper before tossing them about to seal in the flavour. He artfully uses both hands holding wok ladles in each to stir-fry & coat the batter with oil. Finally, he takes the crispy, golden brown batter to cover the oysters & picks them up onto a plate. Served with a dish of chilli sauce for that zing though it's not spicy, it complements the taste of the eggs, choy poh & oysters.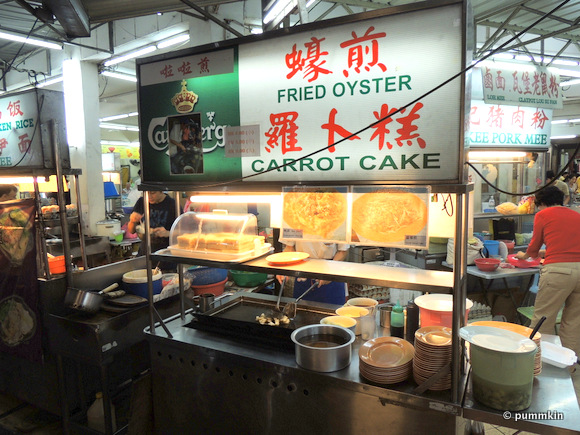 Mr. Yee also does Lobak Ko – a kind of Chinese carrot cake & I have been eating his special omelette since he had a stall at Taman Desa for a number of years before moving to other locations in the 12 years that I have known of his amazing oyster omelette. Nowhere else does it this good & if you have not tried this style of omelette, you will never know what you have missed. Watch how he cooks it here:-
/p>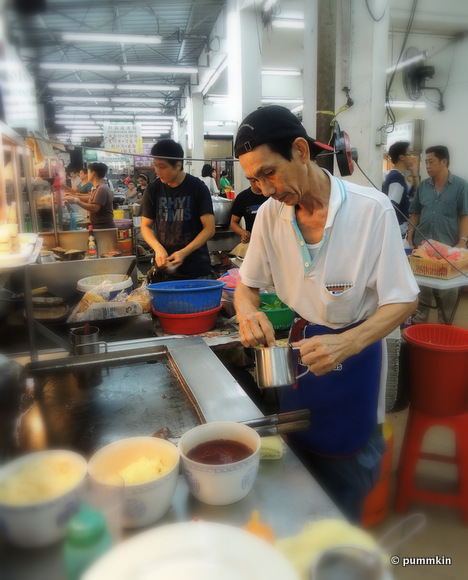 The coffeeshop restaurant is at Jalan Temenggung 1/9 in Bandar Makhota Cheras & you can use these GPS coordinates to get there:- N3 03.051 E101 47.426.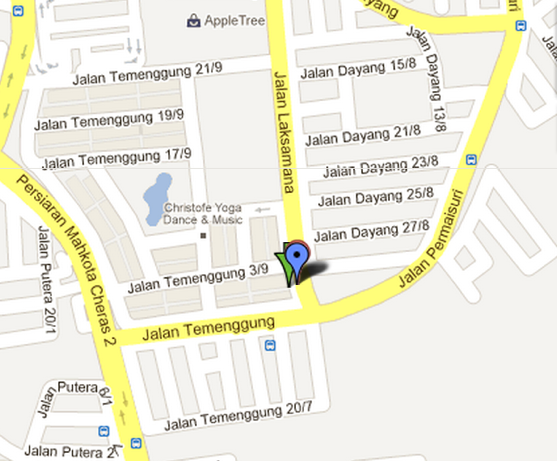 He'll add in something special if you tell him you were sent by Pummkin!