Our first activity before breakfast was to trek into the dipterocarp montane forest. Andi Kus & I preferred to take photos of life that enfolded around us & we stayed well behind the troupe as they marched pass us. Minute plants caught my attention & as giant fungi looked out of place, the jungle began to tell us a story of symbiosis. Moss that is found only at a certain height above sea level was seen here. Ferns that begin with a tight curl, unravel themselves in splendour the deeper you go into the forest. Every life form supports the ecosystem & make up the food chain. We are to take nothing but pictures, leave nothing behind but footprints. That's not always the case with me. I left a scent & took 5 leeches back with me. Andi Kus didn't get a single bite even though he was beside me taking the same shots! Now how is that possible??? *shudder!*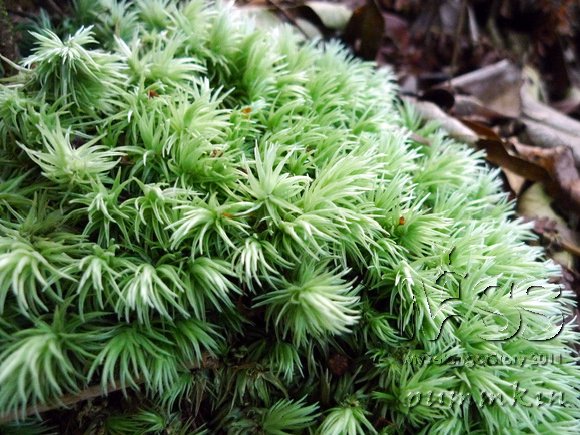 Moss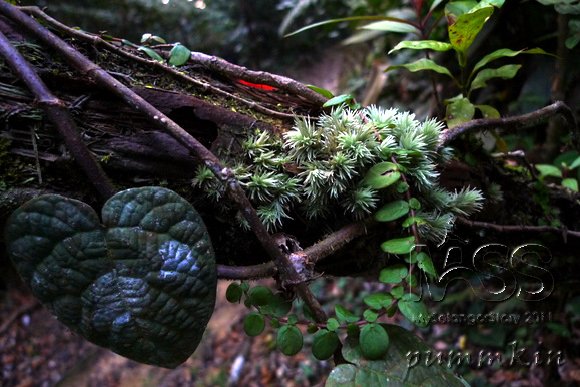 Moss on semi dead wood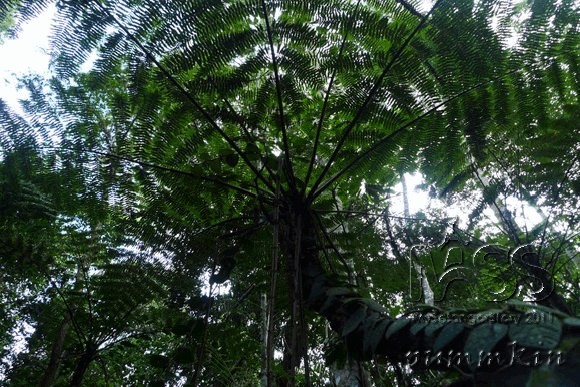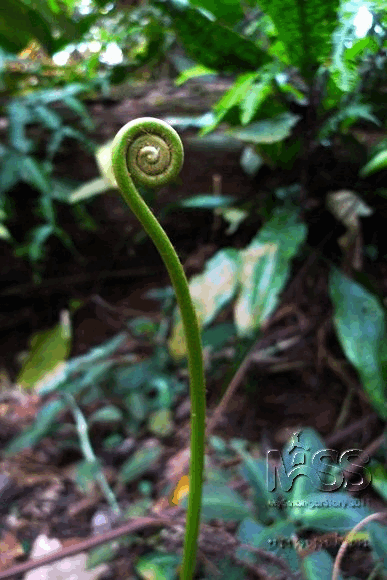 The leeches paled in comparison to what followed after breakfast. An obstacle course called "˜Tears of the Sun,' designed to test your endurance & team spirit, was part of surviving the My Selangor Story 2011 tour. Zul, our team trainer called out Ridha to lead the bloggers into a Bollywood dance as the theme song "˜Jai Ho,' from Slumdog Millionaire came on the superb sound system. Then everyone had to get out of a knotted circle to run to the starting line of the tremendously challenging course…..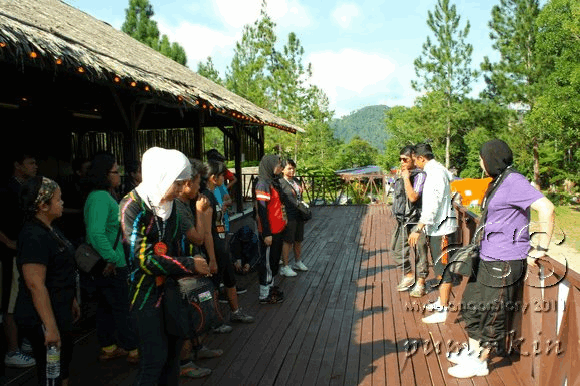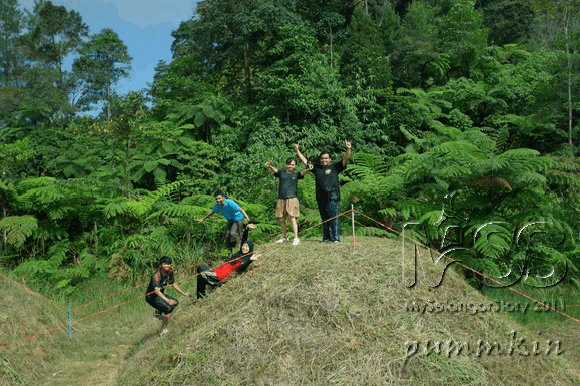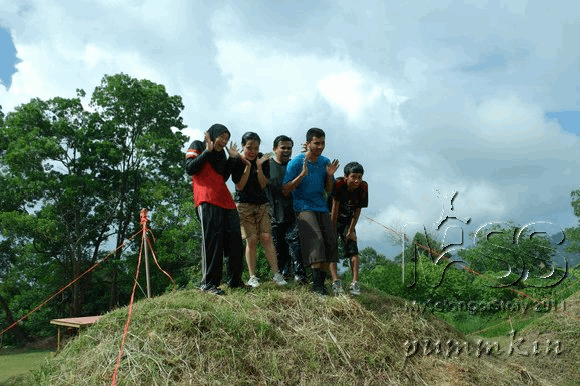 Hills & ditches, everyone got wet. Climbing over wooden fences, inclining & declining wooden slopes only to be dropped vertically into the ditch again. Crossing every pool of water caused everyone to depend on one another. By the time they reached their 5th ditch, each one learnt to make the best of it by…….dancing & acting! Watch the video! The superb showmanship by medical student, Shaleh had me in stitches. At the end of the obstacle course, the differences in culture, ethnicity & countries bore no more obstacles to friendship & camaraderie. In the name of cohesion, we danced to celebrate the completion of the most gruelling task, not in the course but in trusting our lives with another on the journey.
Watch the video of bloggers in action!
We got ready & clean to go for the closing lunch reception that the wonderful sponsors at Awana Genting Highlands Golf & Country Resort prepared for us. The General Manager, Ruddin Salim expressed that it was a pleasure to have us but I feel that the pleasure was ours to be invited for the journey. Najib reiterated that he never says goodbye but when will I see you again. The presence of the GM, Assistant GM & all the Fun & Adventure marshals & trainers who made us feel belonged & welcome was more than just the hospitality that came with their jobs. It came forth because of the love they have for the work that they do. I want to thank & appreciate all the physical effort of Zul & his team for working through the night to set up the course & trail for us & the group after us. His tireless work make him the best in a class of his own. Thank you for making it mean so much to us!
We savoured yet another lavish spread of buffet lunch at Rajawali Coffee House in Awana Genting Highlands Golf & Country Resort just before the bus departed for Day 4 of our journey at Holiday Inn Kuala Lumpur Glenmarie Resort for a sumptuous offer…
If you think this blogpost warrants your vote, please click on the 5 hearts HERE!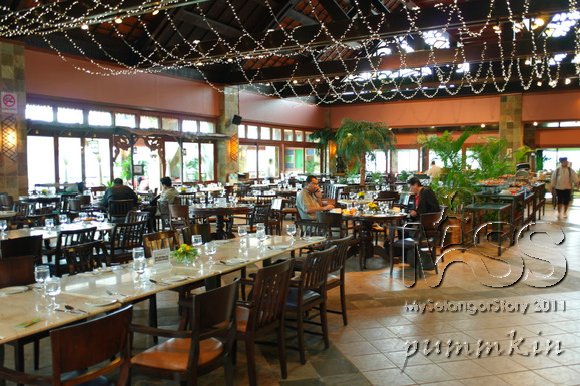 Rajawali Coffee House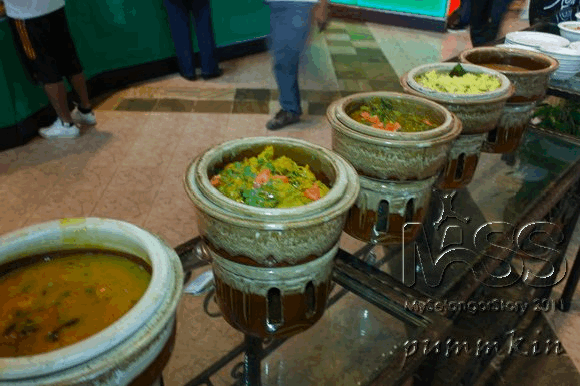 Main dishes!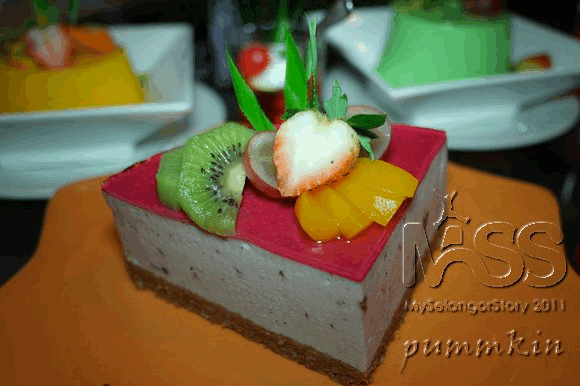 Mousses & soufflé!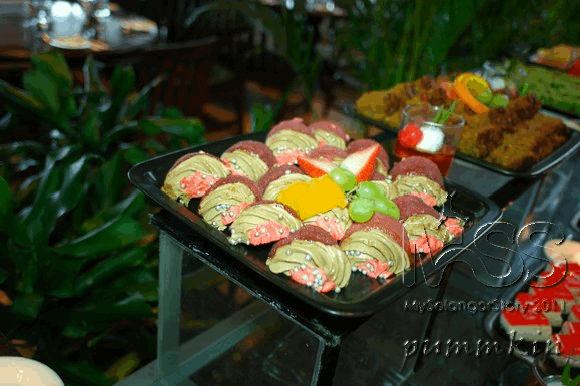 Cakes!