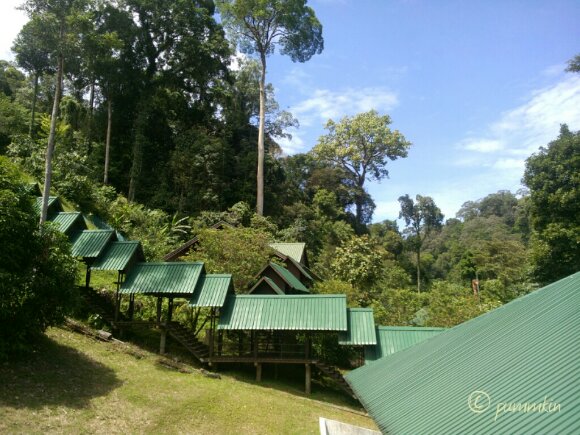 Ulu Temburong sounds like a faraway place owing to its name of being in the depths of the jungle. And indeed, it is as obscure as a hidden treasure tucked away to be found & marvelled at. Nestled in the midst, is Ulu Ulu Resort, by the banks of Temburong River, a terrain of pebbly rocks smoothen by the rapids. The journey begins in the heart of Bandar Seri Begawan, where we boarded the Flying Coffin (fast ferry speedboat) to weave through a Nipah grove along the muddy banks. This is also a place where big crocodiles sunbathe out in the open. The 45 minutes ride led us to a harbour in Temburong where we took another 40 minutes bus ride to a small jetty to embark on another 15-minute ride upriver. This might cause you to grip the side bars along the longish, narrow motorised boat as it tilts & turns. Each boat seats 5 persons, with our plastic bag-wrapped belongings, cruising became the adventure of averting splashes & collision with overhanging branches that sometimes, rests a Kingfisher.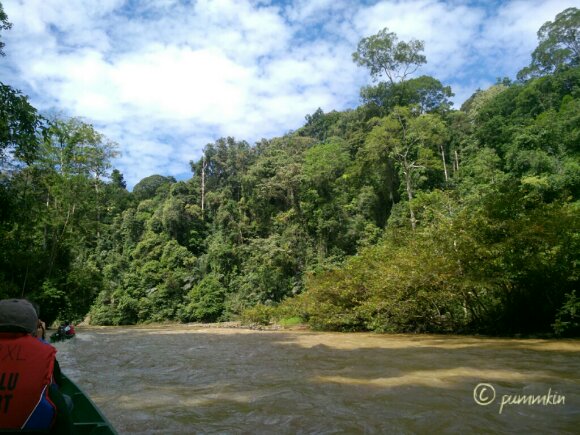 Surprises at every turn, sightings of perched Oriental Darters, Swifts & the ever elusive Crested Wood Partridge, caused a stir amongst the participants. A flock of 6 partridges flew across the river while our boat was cruising pass, sending all who saw them into squeals of delight. Sightings are rare & to see an entire brood is even rarer. It is no wonder why birders are going deeper into the forests to document birds. Half expecting the legumes to turn into a beanstalk inviting an ogre to descend, the perspective of size is evident in just the roots of this tree. I can't even be Jack to climb pass the root, let alone cutting down the beanstalk. Not that I was about to cut anything but fantasical things come to mind when you have a vivid imagination.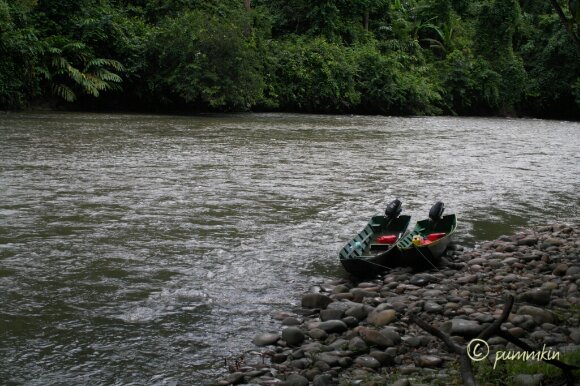 Landing at the banks of Ulu Ulu Resort, I felt like I had developed sea-legs & swayed as I disembarked. The gigantic trees (Legumes) structured the banks bowled me over with the towering stature. Every growth has its place in this pristine ecosystem. Birds & butterflies abuzz, each going about its own way. Ice cold pandan-infused lemongrass tea with condiment tray of curry puffs & appam welcomed us at the reception. Just as we attended the briefing, a pair of Whiskered Treeswifts began to mate  outside the room on bare tree, sending the birders into a frenzy. The race hasn't resumed yet as breaks were an imminent part of the game. How can we contain our excitement when we are prominently situated at the heart of Bruneissic Park??
Thick foliage in tall trees meant that bird photography would be very challenging. The birders (race participants) set off to list their sightings armed with one spotting scope, one camera & 3 binoculars per team. Frequent reference to the Birds of Borneo book proved another challenge as the birds were fast & the lighting didn't help with the colour identification. Most of these nations had never seen so many variety of birds in one place as they had in Borneo & Brunei seemed to be an undiscovered trove! Little is known about the birds in Brunei & the availability of learned/trained guides is even fewer with Roger Rajah (co-organiser of Borneo Bird Race) being the ONLY licensed bird tour guide operating in Brunei. Throughout the Brunei leg, Roger had been instrumental in providing logistic briefings & assistance to the entourage. Together with Tom Chong, a tour guide who works with Ulu Ulu Resort, they were giving us detailed explanations of every place of interest, cultural practices & customs of Bruneians. What a resource Brunei has in incredible people of passionate pursuits!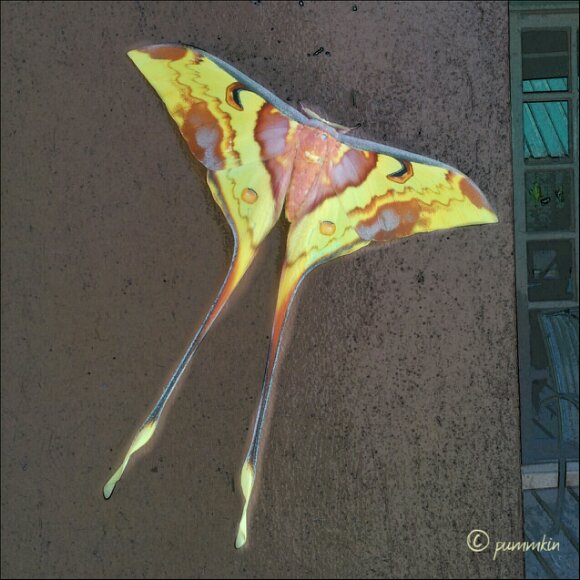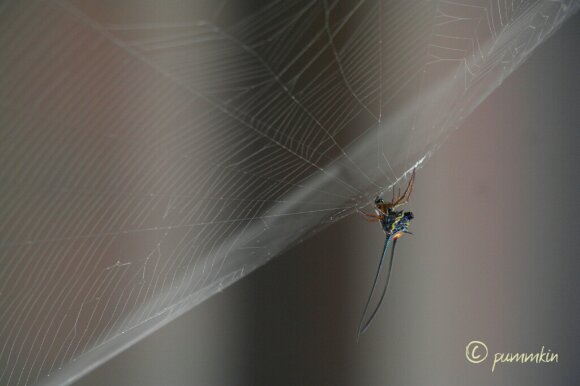 Flowerpeckers (3 – 5cm only) here are not afraid of humans & would come to a proximity of about 1 metre of you. Seeking a perch that they frequented, I parked myself on the boardwalk & documented hundreds of pictures of these tiny, flighty, cheerful birds. I also learnt that they ate guavas & pomegranates! Videos when I get back.
Being so natural, even spiders abound in the walkway to the rooms. A total of 17 rooms that can accommodate 50 people comfortably, we were the only guests at the resort that day. Bugs, cicadas, strange squirrels & the bizarres of bizarres occur naturally & thrive in this environment. We asked the resort to keep webs in its place to allow city bumpkins like me to document insects for the appreciation of all. It's not every day that we get to see a Horned Spider or an Orb Spider eating its prey & every encounter is a witness of God's provision of His goodness to the animal kingdom that He has created. Here's to the bugs & birds!