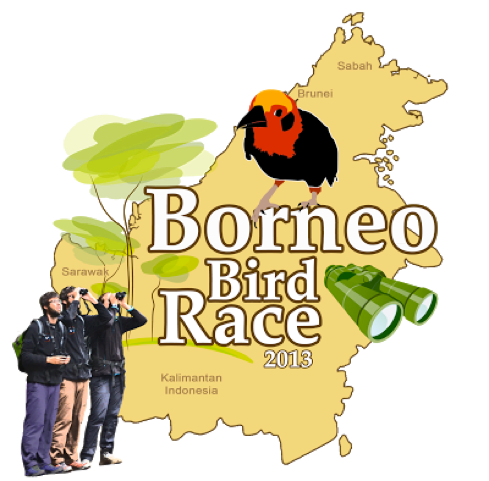 What do you get when you put a flock of birders, bird photographers & birding enthusiasts in a 130 million year old forest??? An animated pandemonium of ornithologists at the international Borneo Bird Race 2013! We are heading to the heart of Brunei & Sabah for a chance to capture on media, over 680 species of resident & migratory birds, 350 of which are in Sabah! Tell me if that's not reason enough to be electrified! Birders from Hong Kong, Thailand, Philippines, India, Taiwan, Japan, Brunei & Malaysia will be on the path of flight to congregate for this event.
The pristine forests have been teeming with avian life since the beginning of time & participants will be competing for coveted prizes in the form of cameras & cash from Nikon & various sponsors. Sabah Tourism Board is equally excited to co-host the event at a grand scale as the Bird Race will take off in Ulu Temburong in Brunei before flying over to Kinabalu Park to find montane birds and make the descent to Sepilok, Sandakan for the 5th instalment of the Borneo Bird Festival 2013! Covering coastal regions, freshwater swamps, lowland forests, to the hills and mountain ranges of Sabah, this 10-day expedition will be The Big Year of the East!
I can hardly wait! Preparing my feathers to fly soon!
Will be giving updates on-the-fly from 31 May – 9 June 2013 so follow me on Twitter or subscribe to my FB!
Next, the Bird Photography Contest! Stay tuned!