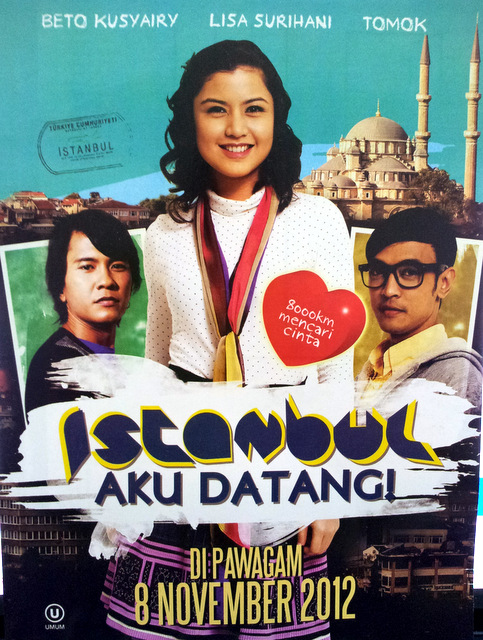 Attending the gala premiere of the movie Istanbul Aku Datang on the night of the 24 October under the invitation of Tourism Turkey, I truly enjoyed the performance of our homegrown actors, Harris (Beto Kusyairy), Dian (Lisa Surihani) & Azad (Tomok). The entire movie was shot in Istanbul, Turkey, a place that I will be visiting next year. The stars were mingling about while I said my hellos to my host, Ali Gulen & the people from the embassy. What thrilled me in the movie was how this idealistic blogger, Dian, who makes her journey to Istanbul a trigger to all her emotions, in a plan to get her boyfriend to propose marriage. She was confronted with the harsh realities of travel (and life) when she had to struggle with her many bags, (something that I too, have to manage), her hope for her love, her fear of cats and the unexpected circumstances that came her way. Thinking she had it all planned, she enrolled in a language course to stick around for 3 months, a period that was to encompass the fairy tale proposal.
On her second day, she was reminded to get a place of her own as her boyfriend, Azad, didn't want her to be seen living with 3 blokes. Each night, she would blog & plot her moves with her readers giving her sound advice as she signs off with XOXO, D & publishes the blog. Her house-hunting became another nightmare. She ended up in an apartment without knowing it was already tenanted. The conflict starts when the rightful tenant, Harris, whom she antagonistically calls Awak (You) & her intrude into one another's private space, especially while in the bathroom. Director Bernard Chauly, cleverly depicted the surprise reaction, when Harris stood in front of the water closet, he jumped & "˜misfired' the entire bathroom. There were other hilarious moments that had me in a fit. I was glad to note that I wasn't the only one laughing so hard. There was a "˜Maggi moment,' which I could identify with, causing a stir to know how close to home we are when we have such familiarities. Harris starts out as an unrelenting, rightfully assertive, gay housemate…..until he received his Maggi Assam Laksa replacement in a box with an apology. His role as Harris is the man any woman would want while Azad's act showed the unpleasantness of a man-in-want. Dian's portrayal will ring true for any girl who has gone to the other side of the world to look for love. I will not give the plot away because watching this movie will stir you into a fury of emotions as their characters unfold. I can't wait to get my DVD copy to get stirred up again. The movie has English sub-titles & when they converse in English, sub-titles would be in Malay.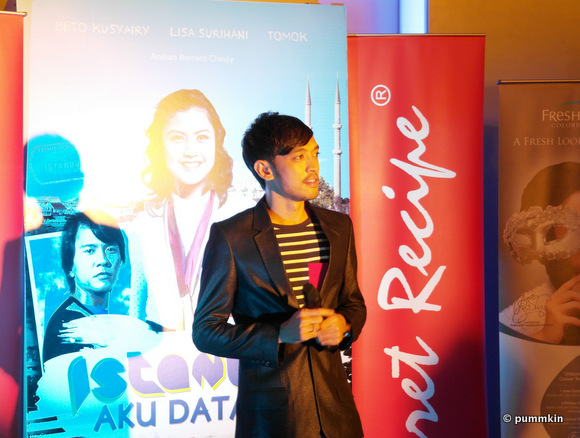 Tomok when singing on stage at the launch.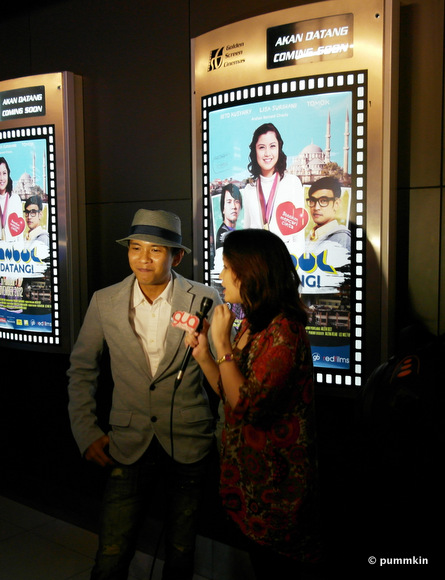 Beto being interviewed.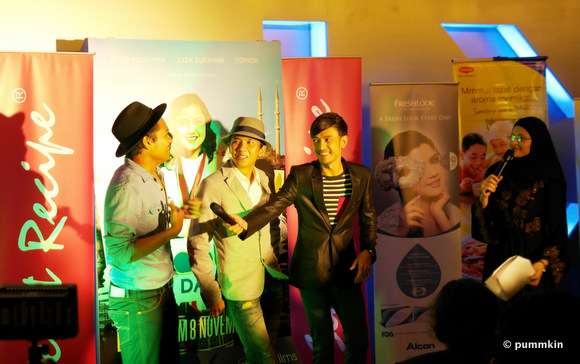 The actors & the host in a lighthearted moment before the movie which will debut on 8 November 2012 in local cinemas.
Set in Istanbul, you should plan your holidays to Turkey after watching this movie because if the romanticism doesn't make you want to go, the beautiful architecture would.