As a photojournalist, my primary concern is to get photo right. Getting the shot may be one in a million chance when I am covering an event or a festival, obtaining the essence of the jubilant moment. This takes precedence over the time-consuming step of using Photoshop to crop things out or to adjust the cloudy skies. I've had pictures that looked great from ground up but not from heavens down. Why? The contrast factor & the metering that can't measure it as accurately as I would like. When I started processing some of them, I thought it would be great if these could be HDR-ed, High Dynamic Range imaging. HDR photos are produced by using three different exposures of the same photo, which you take using the "˜bracketing' mode on your camera, however, when I took my travel photos, I never thought of HDR. What can I do with one image? After searching on the internet, I found a fantastic program for Mac-users to achieve HDR pictures with just ONE image. That's right. If you have ever wanted to experiment on HDR for your great looking photos, get the HDRtist Pro. No complicated steps, no hard-to-comprehend instructions that deter you from even trying.
The HDRtist Pro is a great fun & easier method to add mood to my travel pictures. Let me show you what I did to my photo of Gunung Batur in Kintamani, Bali.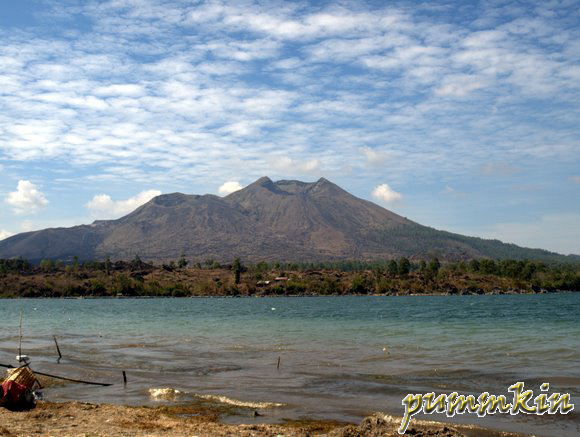 This is an unmodified, straight off the camera shot I took at the caldera of Kintamani. HDRtist Pro helped me to achieve a high dynamic range of this photo with just one click of a button & no hassles with different shots even though it could & would be better with 3 photos of different exposures combined. This is a screenshot of the process. It renders the picture into a combination of a tonal range that is the closest to the original.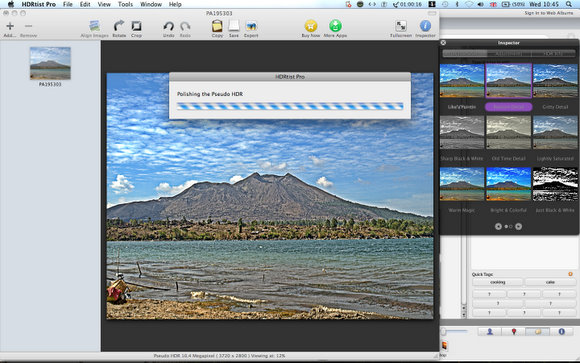 After cropping part of the land & the result is a pleasing transformation of Gunung Batur by the lake of Kintamani!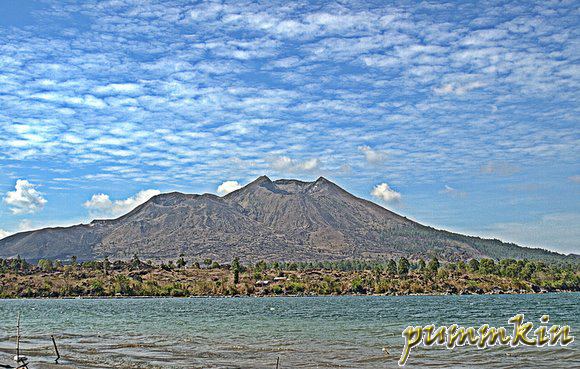 I wanted to experiment with another photo & the results were stunning. Here is a padi field in the countryside of Ubud, central Bali where the pace here is easy as arty people congregate to find inspiration for their next masterpiece or to take some home. I stayed in a guesthouse called Kunang-Kunang & woke up to sounds of ducks in the morning!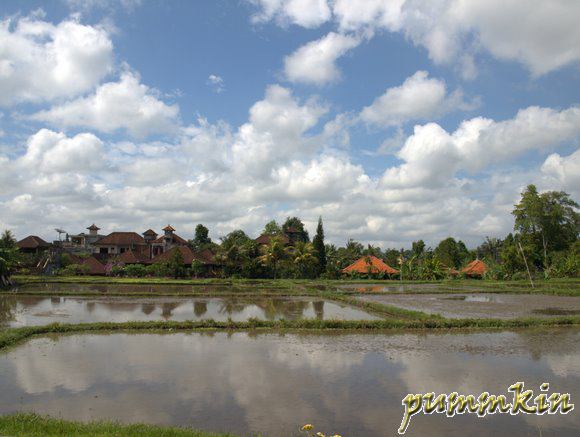 This photo looked quite ordinary after looking at what I did with HDRtist Pro. Once again, I applied the magic motion of a few sliders on the Adjustments tab here:-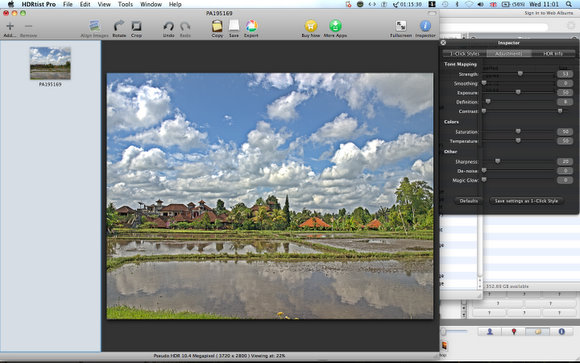 …..and was greeted with a picture that I could not recognise was the place I woke up to for 4 days!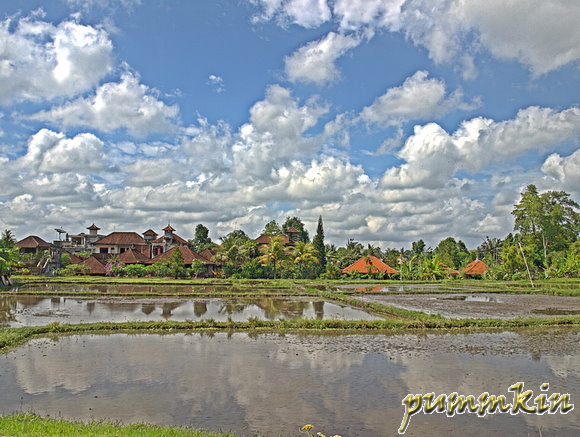 If you are a blogger, a photographer, an enthusiast, an illustrator or just someone who wants to tell a story through your photos, get HDRtist Pro to enhance your expression. For a fraction of what you would pay for Photoshop, you can get a superb application with great results every time, transforming your pictures into art.
Footnote:- I will experiment on Funtastic Photos after this & give you a run-down on what I think soon!