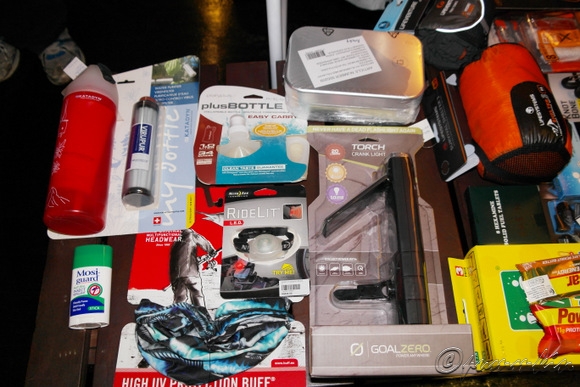 My survivals stash – one part

Have you thought about what you would do in an event of an emergency? Are you prepared for a disaster, whether natural or man-made? Do you know first aid? Can you do CPR? Can you save yourself & then get back to your family to get them to safety? Living in an urban setting in a modernised age has suppressed our survival instincts & defied logic of any possibility of intrusion, uprising or insurgencies. In this day & age, why should we prepare for 'war?' Let's not get so far, what about the word UNREST? In my parent's & grandparents' days, they survived the war & May 13, 1969 to tell me stories but as I grew up, I noticed that we tend to associate those war stories to that of what's depicted in the movies & dismiss any notion of it happening again. Disaster can strike when you least expect it & usually with no warning so preparation in advance will help everyone in your family to know what to do when something happens. Other countries may have zombie apocalypse/doomsday/bug-out preparation, we should have our own.
I sought the advice of my King Scout compatriot friend ala outdoor instructor, Adrian Chin who took me on many jungle & adventure pursuits in the past. He showed me his emergency bag of essentials which was equipped with tools & survival equipment to keep him alive for at least 3 days before getting to more help if needed. The Survivalist Sack (pummkinology), similar to a Bug-Out Bag (BOB) in America, which is actually a 'disaster-relief bag,' where you pack all your essentials to grab in a haste to escape & run off into the jungle (or wild) to seek refuge/survive till the coast is clear again. It could be in an event of a natural disaster like an earthquake, a tsunami, a flood, a landslide (an avalanche is unlikely here because we don't have snow in Malaysia), or any other possibilities of 'Martians' (or foolhardy sultanates claiming territorial rights while their kinship avenge their defeat) taking over our gardens. In hindsight, we should prepare for a meteor hit like the recent one for if had changed directions & hit us instead of the Russians, we may be blasted into South China Sea. This is just stretching it. Who's to say what might happen? Who knows if we would have an insurgency of Neptunians or Plutonians who in the course of a universe convention decided to leave the coalition of planets in their orbits to come into ours. Heaven forbids these far-off aliens to land when there are already so many aliens amongst us.
Well, as one of my workshop speakers Mr. Bose said, 'History has taught us that the Portuguese came & conquered, the Dutch came & conquered, the Japanese & British too. It shows that anyone can come & conquer!' Hmm……he may be right. Militians (Martians amongst us) can go rogue. Let's just use the recent insurgency in Lahad Datu as an example for us to be equipped in the eventuality of a similar uprising here. Though I have full confidence in the ability of the armed forces & the police force where 8 of the policemen & 2 army soldiers lost their lives in a battle & ambush, as a responsible citizen, we have to be armed with the knowledge of how to survive in the wild before help reaches you. We are far too dependent upon modern gadgets, all of which require energy/electricity to power up. We have tablets that are not for swallowing, iPads that can't be used for periods, smartphones that can only be smart when it's got a data plan. What if the telecommunication towers get jammed? You wanna send smoke signals? Morse code maybe? Or use your loud hailer???
I would like to be prepared myself for the sake of the ones whom I happen to be around at the time of crisis.
Three things to keep in mind when preparing for your kit. You need WATER, SHELTER & FIRE. You can live 3 days without water & 3 weeks without food so food is not really vital when you have the tools to pluck fruits, hunt or fish. You need shelter from the elements. If you have run off into the jungle, you need rain protection. We don't call it a rainforest for nothing. Dampness can leave you feeling chilly & though we live in the tropics, it's good to have some kind of rain jacket with you.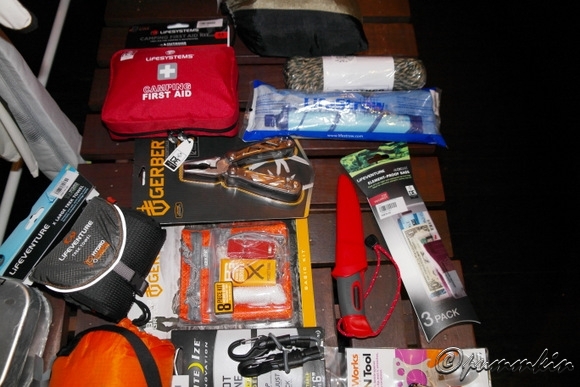 My survivals stash other part.
I've taken the liberty to kit out my Survivalist Sack with more technical help from the shop & I will teach you what each item is for. Presenting the worse case scenario, you will at least have an idea what each tool can function as, not just for the intended purpose of its design. Here's a list of things which you should acquire in your Survivalist Sack to keep in your car should an occurrence of any sort take place where you are, you can access the bag & get away. Plan it to your requirement. If you have kids, factor them in. If your kids are big enough to have a bag of their own, kit them up too. If you pack food items, remember they have a shelf life & it would be good for you to take this bag out to practice using it in a camp every few months or so.
I went to the Lafuma store in Bangsar to get most of my equipment as I find them to have most things available & they are the best in its class. If you are still asking yourself if you should get kitted up, let me put it this way, your car has a toolbox as a manufacturer's specification. In the toolbox, you have an emergency signal, a wrench, a jack, some spanners, screwdriver & one of those tools to change tyres. Your car has an emergency kit to protect you & keep you safe so why shouldn't you have survival tools to keep you alive in an emergency? You worked so hard to have financial security but have you thought of your physical security? Start planning for this sack now.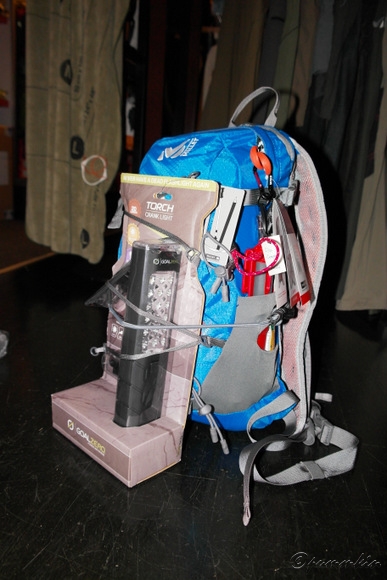 When it was still in the shop, I fitted it as best as I could.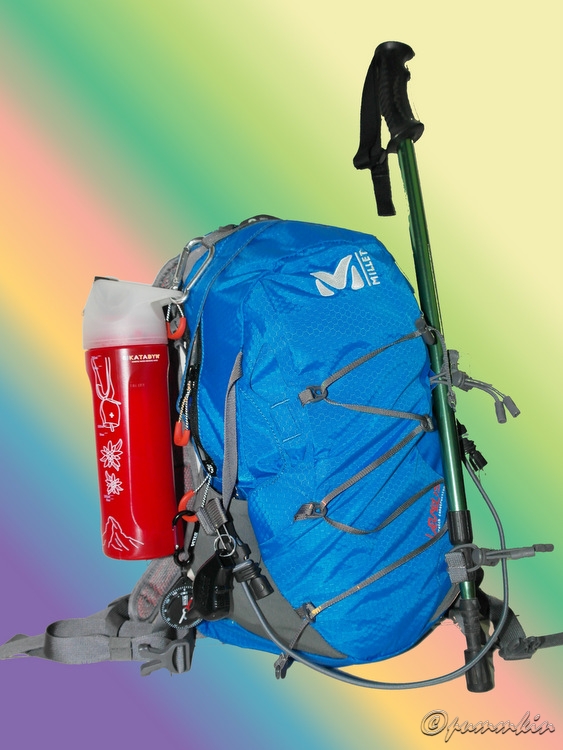 I wanted a bag to be small but enough to carry what the essentials.
1) The Bag – Millet Level 15 Sky Diver Hydration Bag – RM 329
This bag has a 15litre capacity & was selected to fit all these items into it. Everything that's mentioned here can be fitted into this little bag! My next post covers more paranoia to fit more stuff in bigger bags but when go through this list of stuff, you will know what size of bag you need. The thing to keep in mind is, you must be able to hoist your bag easily with little effort because in an emergency, adrenaline rush can zap you of your energy & you wouldn't want to be saddled with too big of a bag that drags your mobility/movement.
Though this bag has a zipped hydration compartment, I used it to store elongated items such as the Torch Crank Light from GoalZero, an LED wand, my Light My Fire™ dagger/fire starter, a flexible Platypus plusBottle water container & a foldable stove. In the main compartment, I've stuffed a storm shelter, an ultralite towel, disposal toilets for emergencies, a first aid kit, paracord, a mess tin with a Buff™ wear, Power Bars, a CRKT Eat'N Tool spork, a Lifesystem's™ Survival Shelter, thermal blanket & purification tablets.
In the zippered mesh compartment, I've stashed away a Gerber's 8-piece Survival Kit with rope, tinder, fire starter, a knife, a whistle & a survival booklet. I've also put my Petzl e+Lite headlamp which happens to be my favourite gadget in this bag.
In the front of the bag, I've attached a walking stick, for some support should I injure myself for whatever reason. The Katadyn bottle is attached with a carabiner & a Knotbone bungee cord to secure any wet attire or towel when on the move. Bags must be of immaculate quality & rated to the tested volume (15L, 30L, 45L & above). If it gives way midway, you will have a trail spluttered with your equipment & that would be the last thing you need to handle. Though Deuter was once the market leader, today there are many fakes & copies sold to resemble the genuine. There are parallel importers who take factory rejects from Vietnam & selling them at a fraction of the price here. Do not go for those because a bag's durability must have gone through quality assurance during the manufacturing phase & must be able to withstand the vigours of travelling & some abuse. Thankfully, Lafuma & Millet backpacks have no copies…….yet. Being the official representative of Lafuma brand in France, you can be certain that all the bags you get from the store in Bangsar are genuine.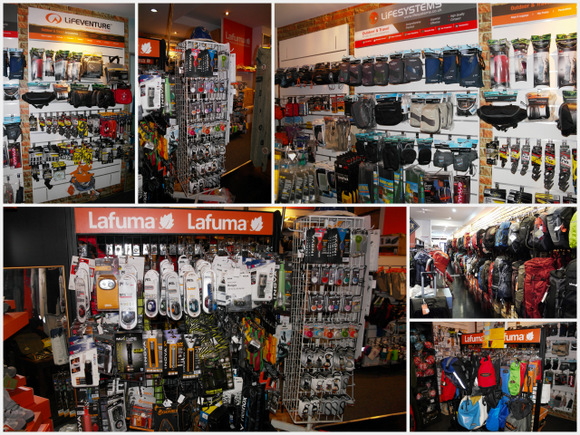 More about this Millet Level 15 Sky Diver bag in the following description below.
Main compartment with U-shaped zip opening
Front zipped stretch pocket
Document pocket with key ring
Zipped compartment for water pouch
Side stretch pocket
Stretch pockets pole holder
BACK/WAISTBELT
Highly breathable back system
SHOULDER STRAPS
Sternum strap + handrest
I wanted everything in this post here to fit inside THIS BAG & it did! You can get a bigger bag if you wish to put in more stuff but that will be addressed in Part 2.
For Water:-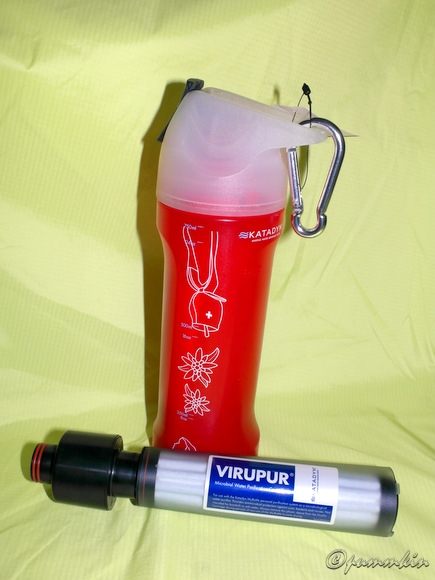 Katadyn MyBottle Purifier – RM220
Rated as the most rugged, longest lasting microfilter in a bottle in the world. Due to its extreme durability and dependability, Katadyn MyBottle Purifier is the choice of the U.S. military and expeditions as this ingenious drinking bottle has an integrated virus filter. The three-stage water filter is the heart of this perfect outdoor drinking system. It eliminates harmful viruses, bacteria, and protozoa. It enables the purification of drinking water at any time and anywhere. Tested with muddy water & water comes out crystal clear. In extreme situations, it's best to take your shirt to filter out heavier particles of water before straining it into a container. Then pour this water into the Katadyn MyBottle Purifier and drink. I would add a purification tablet into it just to let the filter have a longer lifespan.
Watch how I used cocoa powder (the kind that you make hot chocolate with) with tap water to simulate sedimentation as it gets filtered in the bottle in my kitchen!
It is only in my kitchen would I be able to test this bottle out by using what's in my larder. I'm saving the use of this as my survival water bottle & it's good for 100 litres of filtration. If you are in situations where no other option of clean water source is available, you need to trust your equipment to work for you. Being nicely designed, you can also carry this bottle with you when travelling to places where water source may be a suspect. Instructions booklet is enclosed to prepare the bottle for first use & to disinfect the bottle when you store it for a long period of time. There's function, form & finesse in this bottle. I would be addressing other alternatives in Part 2.
Puritabs
Water purification tablets to treat water before drinking. In places where even the tap water is from a suspicious source, use one tablet per litre for purification before drinking. Get one box.
For shelter:-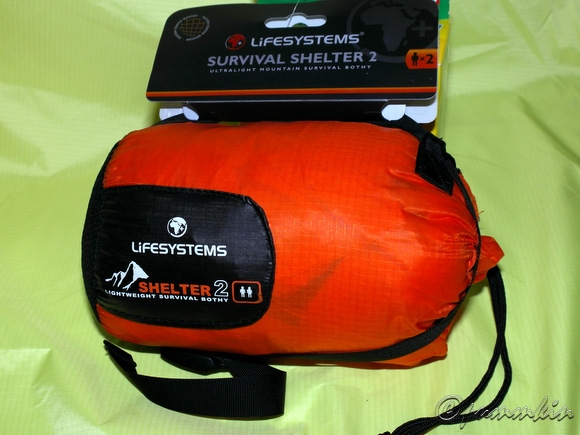 Lifesystems 2 Person Survival Shelter Bothy
I chose this survival shelter because it's lightweight & compact & it's fully waterproof. Perfect for emergency situations where maintaining body heat becomes a key priority, which means sheltering from the wind, rain or snow. Since Malaysia has no snow save for maybe at the peak of Mount Kinabalu, all Lifesystems Mountain Survival products have been tried and tested successfully in extreme conditions. A lightweight survival shelter for up to 3 persons, or 2 people with rucksacks. Works in place of tents if you can't grab your tent in time to run. Use paracord & Shelter Systems' Gripclips to attach ropes to the shelter without puncturing or breaking it.
Originally designed as lightweight emergency shelters, they create a surprisingly warm and sheltered internal microclimate. They can also be useful for meal breaks, route planning, map reading or any other situation that requires a warm, sheltered environment. Why is having a shelter important? Besides the obvious, it also gives you a sense of well-being in a strange, open space. When you feel secure, you are less likely to fear & be able to weather out the conditions. The Tough PU coated waterproof fabric has a 2000m hydrostatic head and fully taped seams. The Lifesystems 2 Person Survival Shelter Bothy's lightweight design with a window and air-vent prevents claustrobia & the presence of reflective top strips for increased visibility. Enclosed within an integral stuff sack with draw cord closure, it is shorter but wider than the water bottle.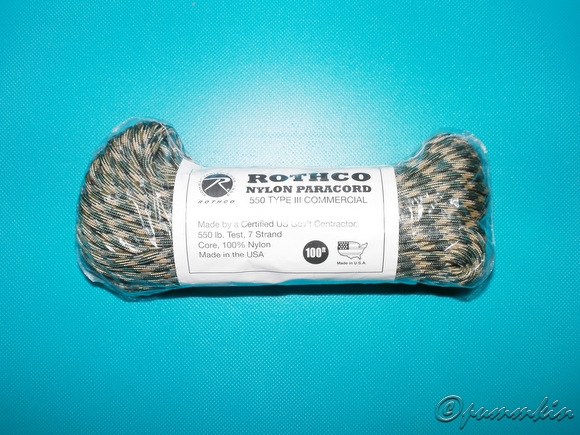 Paracord by Rothco
You need a rope to tie a sheet down for shelter. Sometimes you need to secure things & having a rope with extremely strong construction is necessary. An ideal all-around utility cord in the field, the Rothco Type III commercial paracord is tough and long lasting. The cord is made of 550-pound test nylon and features a seven-strand core for maximum strength. Measuring 5/32 inches in diameter, the paracord is manufactured in the United States by a certified US Government contractor. The paracord is available in several lengths and colours & Lafuma stocks them.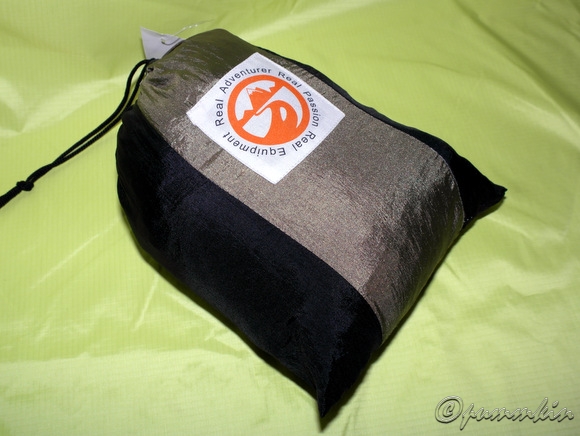 Hammock – RM95
Very easy to set up & deploy, the hammock can help you take 40 winks without having to clear the forest to pitch a tent. Minimal impact on the environment for all greenies reading this but if you ever need to be in the jungle to evade a Martian-attack, chop whatever you need to chop. God will make things grow again, possibly at speeds that you can never ever imagine. All you need is a mosquito net to keep you protected. If a night's rest is needed, secure a flysheet overhead to keep out rain. This one is packable into a small enclosed pouch fitted into my little 15litre backpack.
For fire:-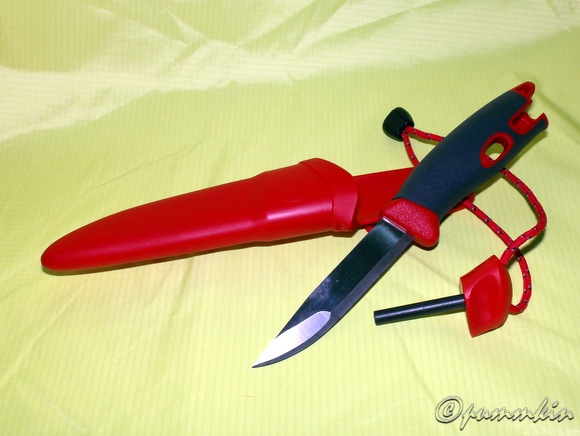 Light My Fire™ dagger/fire starter
A two in one knife that functions as a knife & works as a striker to the magnesium rod that's tucked away in the handle. Having several fire starters in your kit is good for backup purposes in case you lose your main one. Just strike the rod with the back blunt edge of the knife to create spark on tinder (enclosed in the survival kit below).
A proper knife to cut & gut fish, serves also as a weapon of defence should you come across rogue Martians who attempt to outrage your modesty or cross examine you. Carrying a knife with blades in excess of 10cm is an offence in Malaysia unless you give a good reason for doing so, such as for self defence. I don't know who made these laws but be cautious anyway.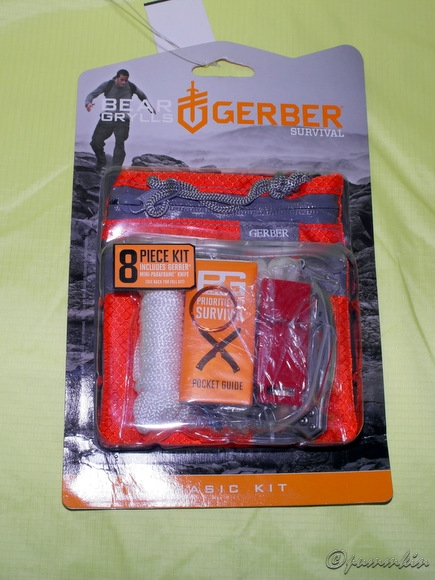 Gerber Survival 8-piece Kit – RM124
In this little waterproof bag contained in Lightweight Ripstop Nylon Bag with Waterproof Zipper, there's a Gerber Mini-Paraframe Knife, Emergency Whistle, Fire Starter, Waterproof Matches, Snare Wire, Emergency Cord, Cotton Ball – Fire Tinder & Priorities of Survival – a Pocket Guide that has Bear's Survival Essentials. On the nylon bag, there's Land to Air Rescue Instructions. Add in a lighter if you can.
For illumination:-
GoalZero Torch Crank Light (RM130)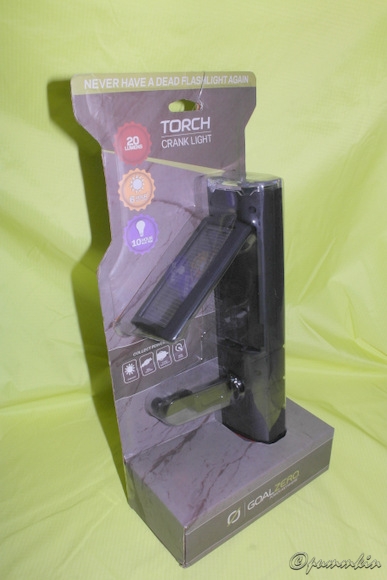 This light has a solar panel for daytime recharging of its internal battery which requires 9 – 10 hours of sunlight for a full charge. The best thing about this light is, it has a hand crank (winder) that would generate 10 minutes of light after a constant 1 minute of winding! The tip of the light has 4 LEDs & the front panel has 18 LEDs for you to illuminate your shelter. There's a hidden hook too. This is a must-have in your Survivalist Sack. A 12V Male Cigarette Adapter & wall charger is included in this super handy floodlight.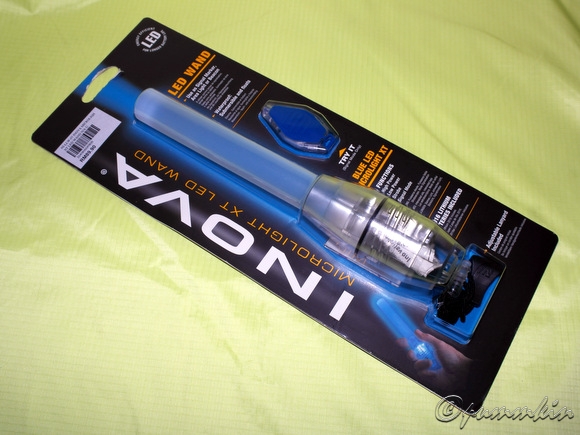 Inova Microlight XT LED Wand – RM79.90
When you need markers to indicate your presence in the dark, you need this wand. Powered by a small but powerful LED press light which can be removed & clipped on to your zippers, this wand can be used as an emergency signal marker in the dark with 4 functions – high power, low power, strobe & signal mode. Submersible to 150m, it also floats. Use it as a signal beam in a dive or on the surface for the boat to locate you. You can never have too many LED lights. In a panic, you want to be able to reach for any light & this is one nice light to have to mark your position without using too much battery. This one that I have, glows blue!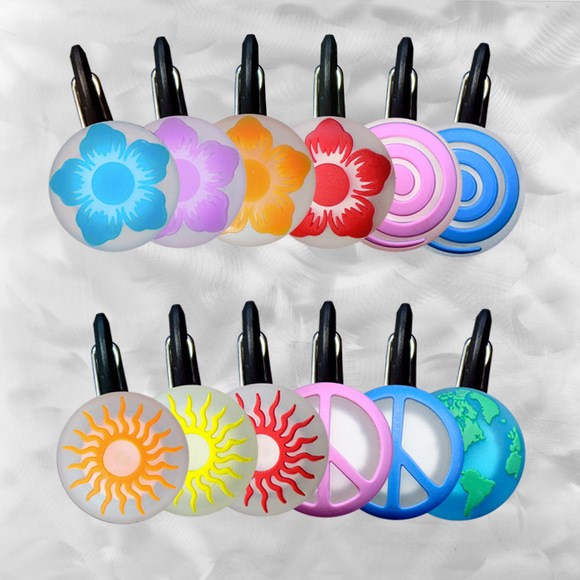 ClipLit LED
The Nite Ize ClipLit LED is a bright, water-resistant white light encased in durable, plastic housing and molded to a rugged plastic carabiner clip. Easy to activate—a quick twist turns it on and off—it's just as easy to clip onto and off of almost anything with a loop. Attach it to your key ring, belt loop, zipper pull, backpack or purse, and you'll have efficient, bright illumination wherever you are, whenever you want. The ClipLit is perfect for everything from reading fine print to finding a keyhole. And, when it's attached to your clothing, it's a fun and stylish way to let people know where YOU are when it's dark, increasing your visibility and safety. I have a dog & putting one on his collar will allow me to instantly locate where he is if he happens to break free or be off leash. People with anaemia who are prone to passing out should wear this at night as they commute for others to locate them in the dark.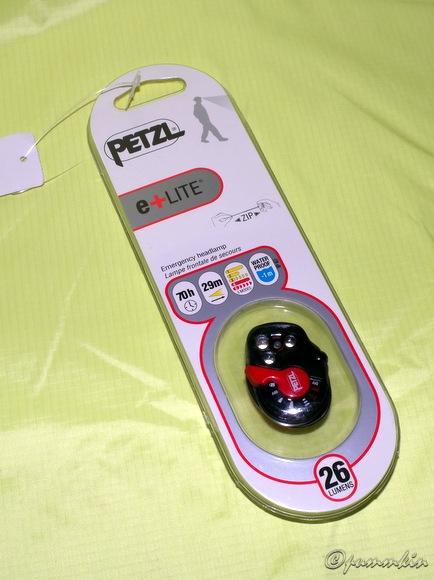 Petzl e+Lite
This tiny little headlamp is the niftiest headlight I've ever seen! Slightly bigger than the size of a USB Flash Drive, there is a strong retractable cord that you pull over your head to allow this headlamp to sit on your forehead. Different modes of brightness plus red LED blinking modes for use at night to not disrupt visibility. Bright enough to illuminate a bedroom in the dark! Perfect to use in situations where you need both your hands free. You'll never know when you have to crawl into tight spaces like how the Vietcongs did it in Cu Chi Tunnels.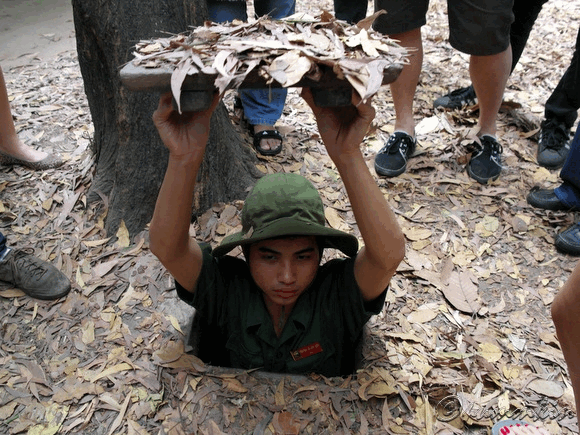 At the Cu Chi Tunnel in Vietnam, I went in & crawled 60 meters before I got out with a sense of awe for the Vietcongs!
You can never have too many lights.
For preparation of food:-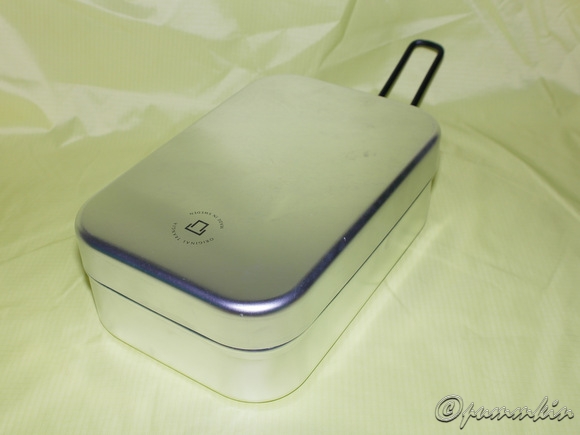 Trangia™ Mess Tin

A great tin to carry supplies, use as a survival kit or to carry food. This can be doubled up as a pot or pan to cook a light meal. I use it to carry my knick-knacks, compass, Puritabs, spork & spices.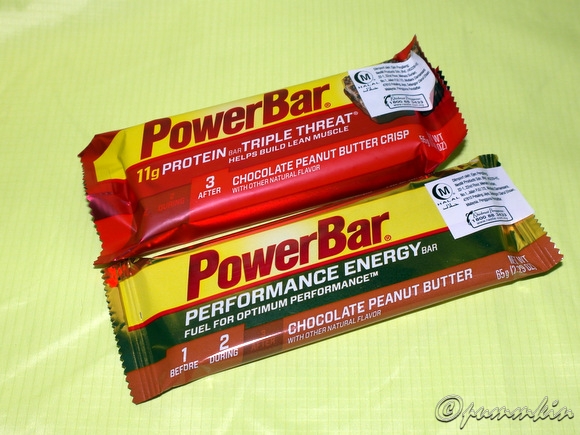 Power Bars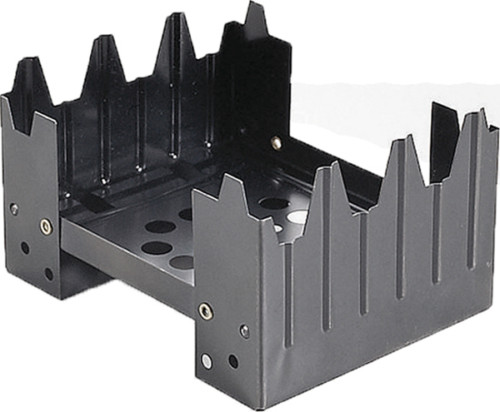 A Folding Stove – RM8
A stove that uses solid fuel tablets is necessary to have to boil water or cook your meals. Get one that's easy to pack away with minimal fuss. I've just ordered the White Box Stove™ that uses alcohol to accompany my cookware.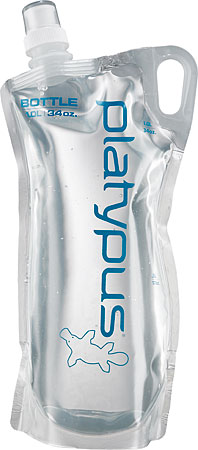 PlusBottle Platypus Collapsible Water Bottle
A collapsible 1 litre bottle that you can pack away, this Platypus Water Bottle is a storage for extra water if you are far away from a water source. Having several bottles with you will keep you rehydrated till you get to the next water source should it be so scarce.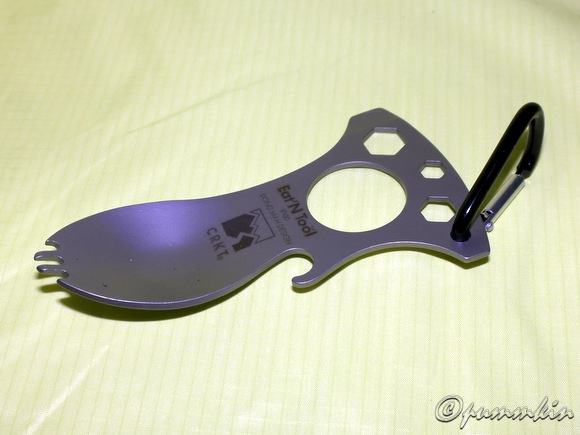 CRKT Eat'N Tool
Multitool includes spoon, fork or better known as 'spork,' bottle opener, three hex wrenches, and a carabiner. Lots of functionality but weighs only 45gm. Large central hole for grip and to reduce weight. Better than the plastic variety where you can't use strength to pry a drumstick. I keep this & one other plastic variety in the mess tin to eat with.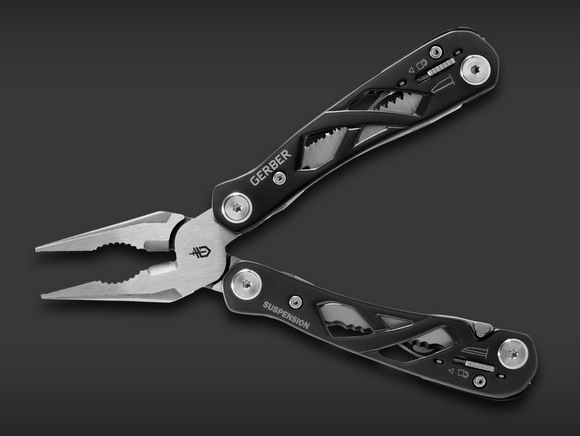 Gerber Suspension Multi Tool – RM190
A multi tool lives up to its name to serve you in a variety of ways & to get you out of situations. Apart from the spring-loaded pliers, it is also a saw, fine edge knife/serrated edge knife, wire cutter, scissors, crosspoint screwdrivers, small and medium flatblade screwdrivers, can opener, bottle opener & a lanyard hole. Brings out the MacGyvette in me. Always have this in easy to reach places & keep it within its holster when not in use. Very handy to scissor cut a packet of instant noodles or a bag of crisps!
For protection from elements:-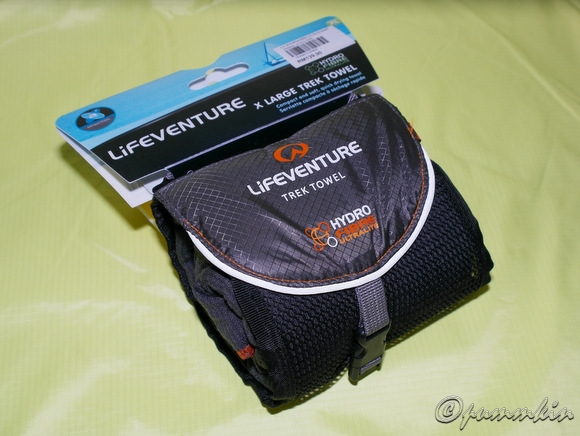 Lifeventure HydroFibre UltraLite Trek Towel – RM139.90
When travelling light, nothings beats having a big towel that wraps into a small package. It rolls up to the size of a mug! Lifeventure's HydroFibre UltraLite Trek Towel is ultra-lightweight, compact and highly absorbent. Treated with Ax AntiBacterial formula, it dries 10 times quicker than a standard beach towel & absorbs 6 times its own weight in water. Comes in a tough ripstop roll-bag. Use a bungee cord to secure it outside your backpack for faster drying while on the move.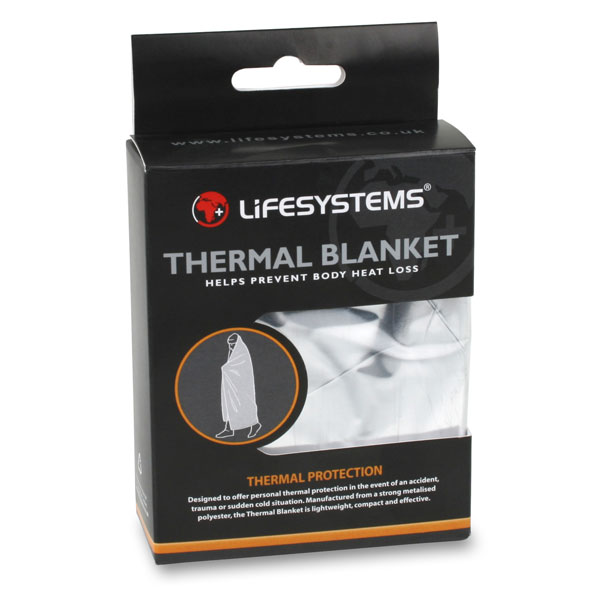 Thermal Blanket

A lightweight, compact blanket which, when wrapped around the body, reflects over 80% of radiated body heat to provide personal protection in the event of an accident, trauma or unexpected exposure to extreme cold. Again, when it rains & you get soaking wet, the wind can lower your body temperature drastically. Keep this in your bag for emergency warming-up needs.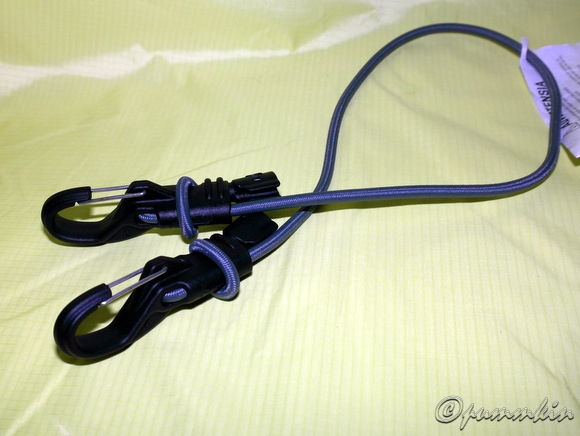 KnotBone Bungee
With carabiner clips instead of open hooks at each end, it not only attaches to your anchor points, it locks there. Instead of elastic that loses its stretch over time, the KnotBone Bungee has a durable, high quality cord that threads through each end, adjusts from 121cm to 25cm in the #9 size and from 71cm to 15cm in the #5 size. Once you have it adjusted to the right length, secure it in place with a simple wrap-and-lock motion. The small self-clipping plastic caps to the cord ends to keep them in place once you've got your load secured. No more pulling, stretching, and re-hooking to get the tension you want. The KnotBone Bungee stays right where you attach it, pulls securely to the exact length you need, and locks there.
Use this to set up temporary clothes line or secure your tarp over your tent. You can also use it to hang wet attire or jacket when you secure it outside your backpack. Loads of uses. Get this.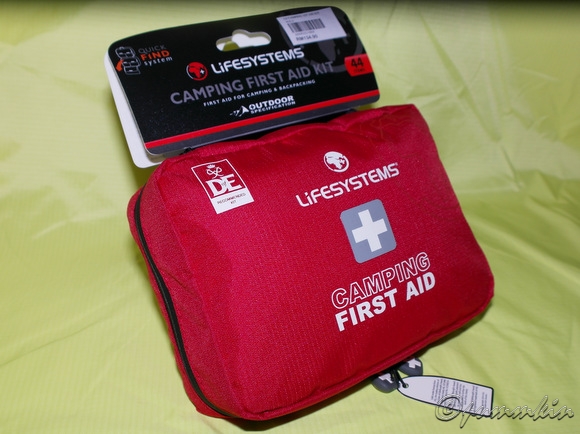 LifeSystem's Camping First Aid Kit – RM134.00 only
The first aid kit should be priority in your Survivalist Sack. Injuries, even a small one, can lead to infection & if not treated, can lead to gangrene or death. Treat every wound seriously & administer first aid as soon as you can. Treating wounds is necessary in survival because the feeling or sense of well-being is achieved when the wound is dressed. If you are lost, an injury can cause a sense of defeat so treat & rest if you must.
As recommended by the Duke of Edinburgh's Award Product Team, the Lifesystem's Camping First Aid Kit is designed for dealing with accidents that can happen whenever. The kit contains items for treating and preventing infection in burns, cuts, grazes, blisters and other minor injuries. There are 3 parts to this blogpost. In the next 2 posts, I will address where you can get additional information to prepare yourself. Very comprehensive kit with top of the line dressing that you can't really find in local pharmacies. Even if you do, you would be spending more time locating all these in different pharmacies due to incomplete resources in each one. Eliminate your headache & just get this kit. You may get a higher specifications kit according to what you feel you want to have.
Contents of the LifeSystem's Camping First Aid Kit:-
General tools
1 x Primary Care Leaflet
1 x Tweezers
6 x Safety Pins
1 x Scissors (5.5cm Blade)
2 Pairs Vinyl Gloves
1 x Spot Check Thermometer
Medication
16 x Paracetamol Tablets
Bandages
1 x Crepe Bandage 5cm x 4.5m
1 x Triangular Calico Bandage 90 x 127cm
1 x Open Woven Bandage 7.5cm x 5m
Preparations, Disposables & Tapes
6 x Hygienic Cleansing Wipes
1 x Zinc Oxide Tape 1.25cm x 5m
1 x Micropore Tape 1.25cm x 5m
5 x 4-Ply Gauze Swabs 5 x 5cm
3 x Burn Gel Sachets (3.5g)
1 x Strapping Tape 2.5cm x 2m
2 x Sterile Eye Wash (20ml each)
Dressings
1 x Pack of Assorted Plasters
1 x Medium Wound Dressing 12 x 12cm
2 x Low Adherent Dressings 5 x 5cm
1 x Low Adherent Dressing 10 x 10cm
1 x Small Plaster Fabric Strip 4cm x 1m
3 x Wound Closure Strips
1 x Small Eyepad Wound Dressing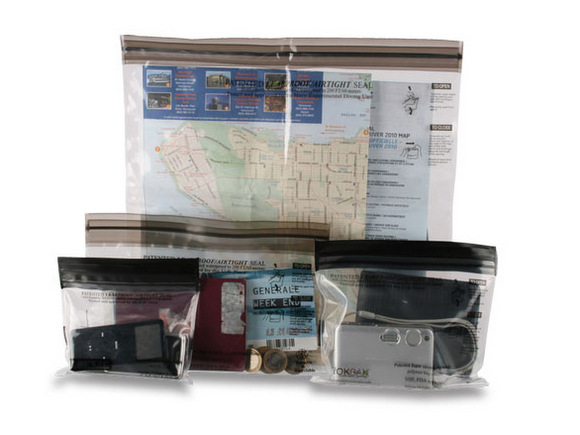 Lifeventure Waterpoof Map Aloksaks to 60 Metres x 3
This element-proof bag is perfect for keeping valuables safe and dry in extreme conditions. Ideal for cameras, mp3 players, passports, tickets, money, keys etc. Pack contains 3 sizes. Keep your map, scanned prints of your identification cards, photos of your family members for ID purposes, driver's licence & birthcerts. These copies are to help you verify your existence/citizenship/identification if the situation is not well. These bags are certified waterproof to 60 metres constructed using medical grade film that is FDA approved. Get these.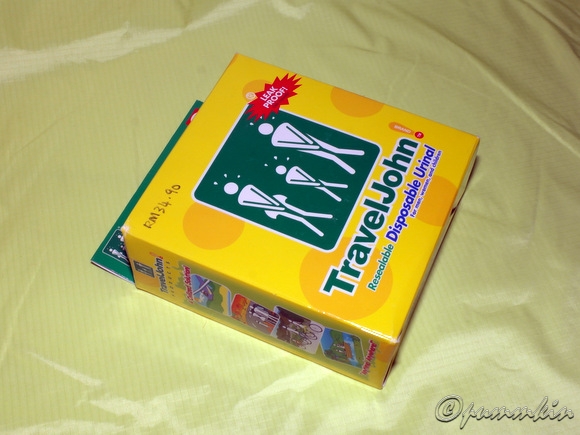 Travel John™ – pack of 3 (RM34.90)
A disposal urinal is God-sent when you are in urgent need to answer nature's call while you are stuck in your tent & it's raining cats & dogs outside. You might think of using an umbrella & making a dash into bushes but the stem of your brolly could well be a conductor for lightning if you are in an electrical storm! The Travel John™ is a convenient & discrete way of doing your business in an exclusive strong plastic that is puncture resistant and contains the revolutionary LIQSORB® polymer pouch that solidifies liquids instantly into a Leak-proof, odourless, spill-proof gel that is non-toxic and safe for disposal in any waste bin. This will be essential for a situation where you are caught with your pants down with nowhere to go…..
For navigation:-
The ideal devise is an outdoor GPS unit provided you have enough batteries to last. The compass is the only reliable navigation aid available & the best of it's class is the Silva brand. Do not rely on others in your team to know where you are & how far you've gone. Always know your orientation & bearings. I've got one of these to hang on the zipper of my backpack. Get one & learn how to use it to find your position on the map & how to get from point A to point B.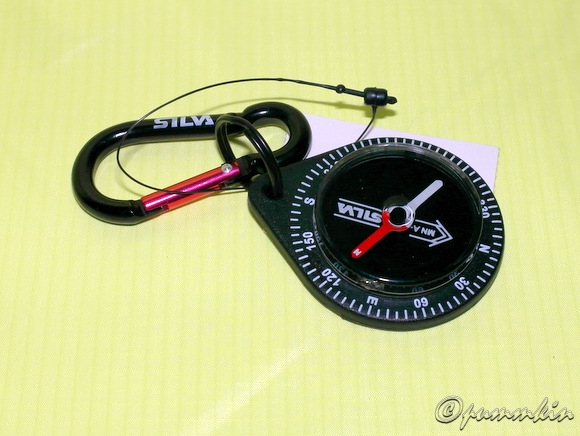 Silva Compass. RM24


Lafuma's store in Bangsar
For now, since I haven't gotten my emergency fishing kit, I will resort to finding fruits, roots & shoots to eat if I do have to be in the wild. Sourcing for survival tools take time & I want you to know where to get them when I find them. Why do you need premium items if you can get equivalent unbranded items elsewhere at much lower prices? If you are already in a survival situation where your life depends upon the efficiency, stability & reliability of your equipment to defend you from the elements (and rogue Martians), don't you think you would want to invest in good, tested & rated brands? If you can spend RM100,000 to buy a car, RM30,000 for a Rolex watch, RM7,000 for a Macbook Pro, RM4,000 for a Prada bag, RM1,500 for an SKII facial care set, please don't skimp on your Survivalist Sack. This preparation is for the worse case scenario & you would still benefit if you never have to face an alien invasion. We have no one to rely on but ourselves as living is our responsibility, not the government's. Just take your equipment out on a camp night & hone your natural skills that we have all lost in the process of modernisation or join me on a fun-filled camp night where the King Scout himself can show us the ropes while we toast marshmallows over the fire & watch each other fumble at setting up camp!
Contact Mr. Ng at Lafuma to help you get your kit ready for collection! He can be reached at +6012-4595012 or +603-22871118
This is the GPS coordinates to the shop. Use a QR Code reader on your smartphone to capture it & open the coordinates in Waze or Google Maps.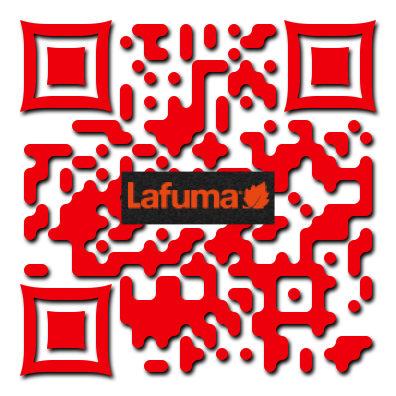 Alternatively, use the map below to find your way there.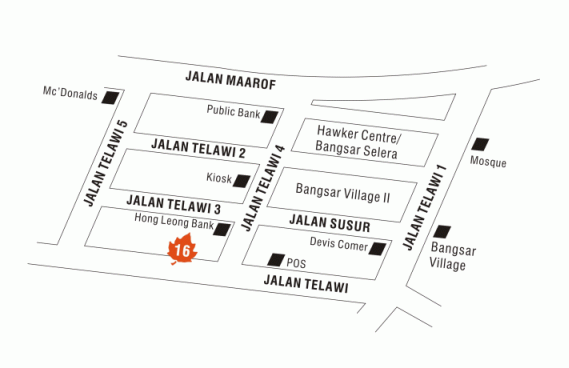 Note:- Wait for Part 2 where I will address what other essentials to have for your other needs…..which would require a bigger bag! "good"