It's fasting month! What a way to enjoy your food after a day of reflection! Holiday Inn Kuala Lumpur Glenmarie is offering patrons an array of delectable international cuisines ranging from Mughal to Chinese-Muslim, from Arabian to authentic Malaysian. For the entire month of Ramadhan commencing 18th July to 18 August 2012, over 150 local and international dishes featured at the hotel's Kites Restaurant will whet your appetite for the breaking of fast.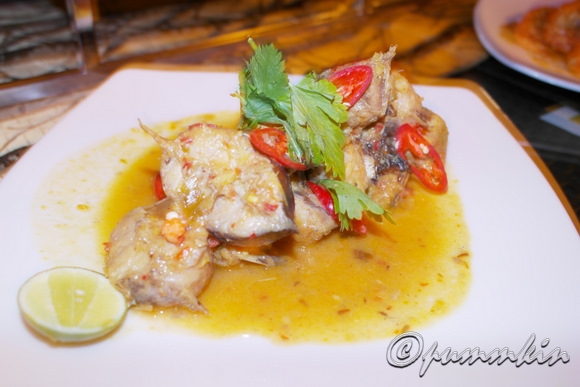 A group of guest chefs from across the globe has been flown in for their wealth of experience in their specialty. Chef Ebrahim Mohd brings 25 years of experience in Arabic delicacies all the way from Damascus, Syria. He will whip up Middle Eastern foo, which is a complex and spice driven cuisine, using black pepper, garlic, cinnamon, clove, cumin and coriander to create a delightful mix of meat based dishes, with lamb and mutton being the most popular. He's preparing a selection of his specialty grilled meats, kebabs, and koftas throughout the celebration along with another Middle Eastern favourite, Hummus, a dip or spread eaten with pita bread made from cooked and mashed chickpeas, blended with tahini, olive oil, lemon juice, salt and garlic which origins date back to ancient Egypt.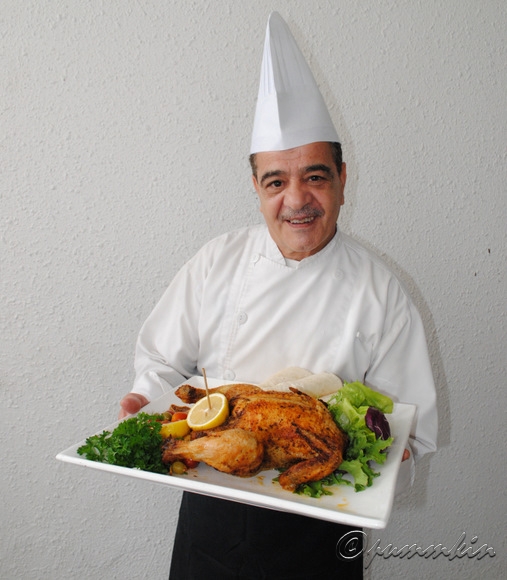 Chef Ebrahim
Our Indian guest chef is Santosh Chaniyal who hails from Nainitaal, India and specialises in Mughlai cooking, a cuisine with a rich history dating back to the 16th century kitchens of the Mughal Emperors who occupied Northern India. Influenced by a mixture of Indian, Persian and Middle Eastern cuisine, Mughlai cuisine uses ingredients like exotic aromatic spices, nuts, raisins, cream, yoghurt and milk to create rich and spicy dishes with a unique aroma. With a considerable influence from Muslim cooking, this cuisine is absolutely not to be missed. It's almost like bringing India to Malaysia & is my personal favourite.
Chef Santosh will be bringing a collection of his favourite recipes to town for our special guests to enjoy; for a special and unique taste, try the Kashmiri Rogan Josh made with goat or lamb meat cooked with intensely fragrant spices that deliver a mild and rewarding curry. Another dish that should not be missed is the Chicken Biryani. This dish is particularly known for its many layers of flavours and is cooked over a longer period of time to allow the flavours to blend together. The spices used in making the dish are typically not used in everyday cooking, making it a very special dish for guests of Kites Restaurant to sample. Another must try item will be the Jhinga Til Tinka; King prawns marinated with fresh aromatic spices, dipped in a butter made from eggs, green chillies, ginger, garlic & cardamom and cooked with breadcrumbs and sesame seeds. Dum Ka Murgh is another special and popular dish, generally eaten with roti or paratha that uses yoghurt and exotic spices to create a rich and complex meal.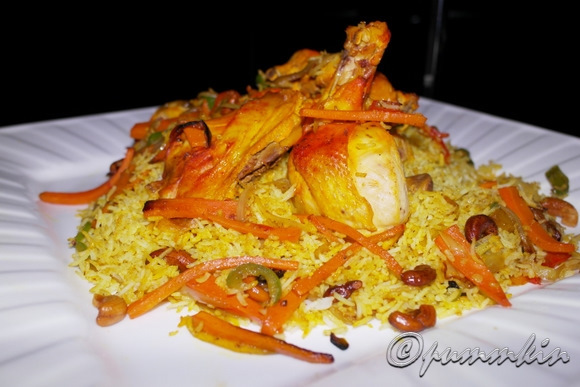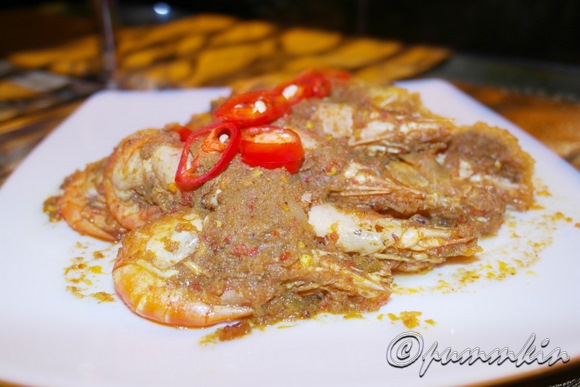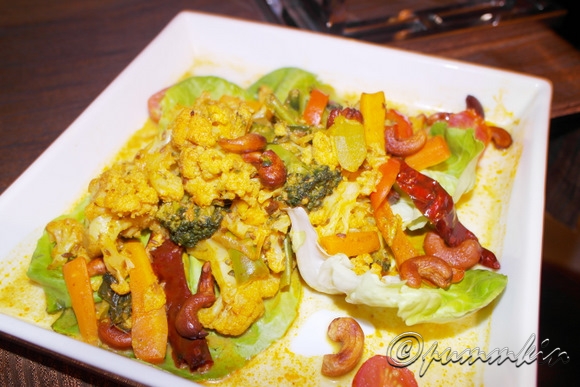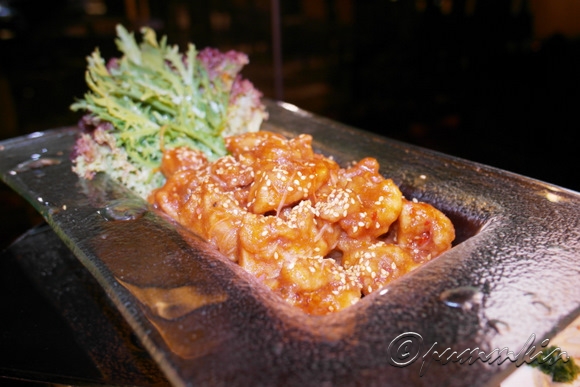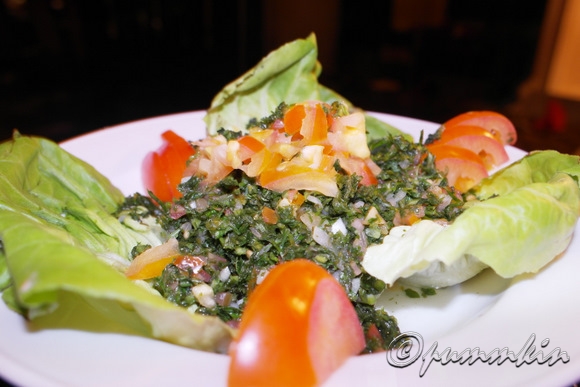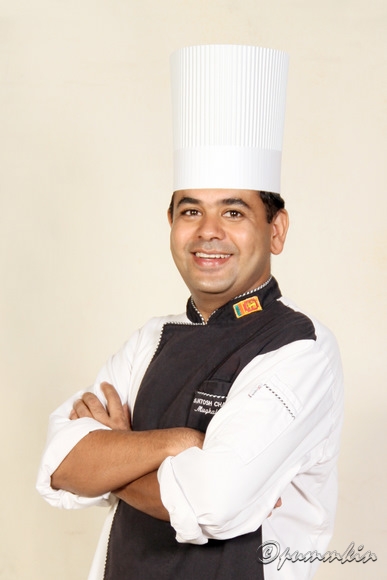 Chef Santosh
Vegetarians will love to try Quasar-E-Pukhtan, otherwise known as Shahi Paneer. With the name embodying royalty, this dish is fit for kings and is made with the richest of ingredients available. One should not miss out on other vegetarian dishes such as Tarkari Tawa Masala, Dal Bukhar, Dal Dhabe Wali. Other items on the Mughlai menu are Biryani (Gosht ,Murgh , Jhinga), Qurma-E-Firdaus (Hyderabadi Muttom qurma), Khade Masale Ka Gosht, Mahi Sarsom Wali, Tawa-E-Jalpari, and Avadhi Gulnar pari.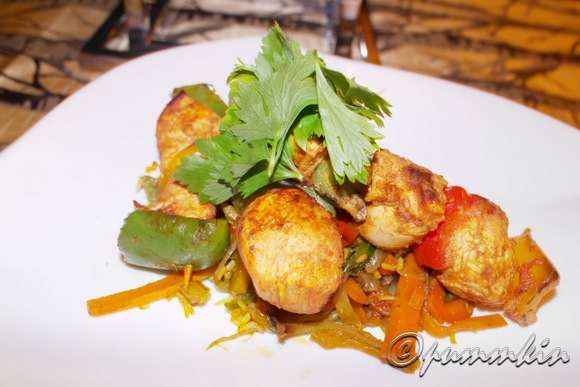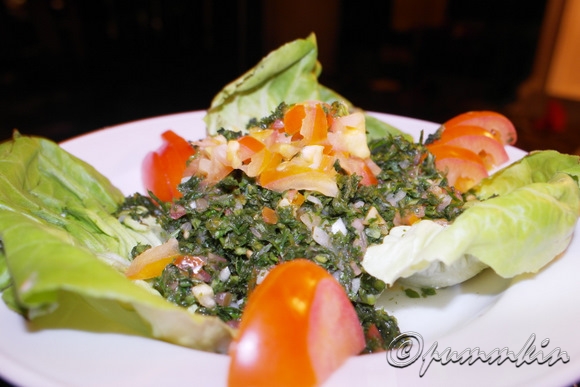 One of the other delights that one can expect at the Ramadhan feast is brought to you by Chef Charles Huang from Zhengzhou, China. His special talent, to prepare hand pulled noodle is a complex craft that produces a wonderful spectacle, and just as importantly, incredible noodles. Made from plain dough that requires incredible dexterity to transform them into beautiful noodles, they are fascinating to watch being created by our food artist Chef Charles Huang as he works feverishly to twist the dough then stretches them delicately by waving the arms and body. Next, the dough is untwisted, looped to double the strands, and then repeated. When stretching, these highly skilled chefs coordinate waving their torso and arms to increase the potential length of the noodle beyond that of the puller's arm span.
Chef Huang is bringing other Chinese Muslim cuisine delicacies such as mutton noodles, mushroom and chicken noodles, homemade mutton soup, steamed buns and pan-fried egg dumplings during the Puasa month.
Apart from the specialties on offer from our three special guest chefs, Kites restaurant will be maintaining the many popular dishes that were so well received last year. Some of the popular dishes making a comeback this year will be Gearbox Soup – braised beef knee together with a traditional mix of spices, served with condiments such as fried shallots and fresh lime. When mentioning the hot and popular dishes from last year we must mention the Kambing Mamak, a spicy and fragrant lamb curry. This special (and secret!) recipe is one that you won't get any other day as Executive Chef, Francis Lau has kept this dish only for the Ramadhan celebration.
If you have any room left, why not try our resident Malay Cuisine expert Chef Haniff's signature dish "" Udang Galah Masak Kalio, king prawns cooked in coconut milk with chili padi (chili), lemon grass and turmeric leaves.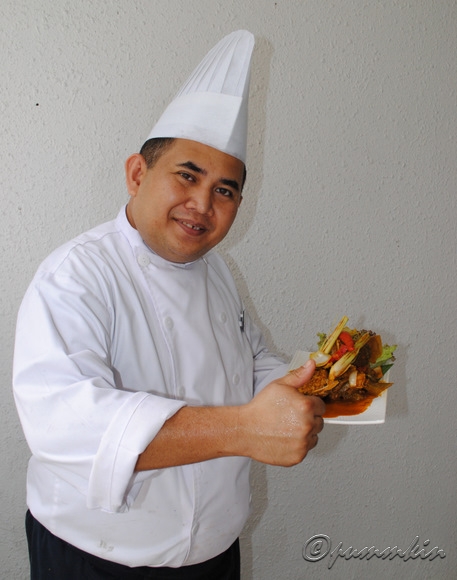 Chef Haniff

Other Specialty Dishes:
Gulai Ikan Sembilang Tempoyak
Catfish braised with fermented durian paste which is then cooked using turmeric leaves and other spices. The specialty of the states of Pahang and Perak.
Tulang Rawan Masak Lemak Cili Api
Short rib braised with turmeric leaves chili and coconut milk
Other items include Mutton Varuve, Udang Galah Masak Kalio, Pucuk Paku Masak Lemak, Kum Heong Fried Squid, Daging Rendang, Kambing Kurma, Ayam Percik Sri Menanti, Minced Chicken Patties with Scallops Sambal, along with authentic Malay desserts to complete your dining experience.
This year our remarkable buffet will be extended to the poolside and Gazebo, adjacent to Kites Restaurant which will be decorated into a setting of a conventional Ramadhan feast combined with a contemporary backdrop. At Holiday Inn Kuala Lumpur Glenmarie you can break your fast under the evening sky, decorated with black canopies and a myriad of food stalls. There will be areas designated for the Mughlai, the Arabic and the Chinese-Muslim cuisines alongside the lavish Malay buffet inside the Kites Restaurant.
The buffet dinner at Kites is priced at RM 94++ for adults while for children and senior citizens it is priced at RM 55++. There is a special price from 18th "" 24th July where the buffet dinner is priced at RM 84++ for adults and RM 45++ for children and senior citizens.
The hotel also accepts group or company bookings for "˜Buka Puasa'. Surau facilities with an "˜Imam' for "˜Sembahyang' are available at the hotel.
Book early before 10 July for substantial discounts – terms and conditions apply.
For booking and reservations please call +603- 7802 524 (9am "" 5pm) and +603- 7802 5200 (after 5 pm) or email them at ramadhan@holidayinnkl.com.my