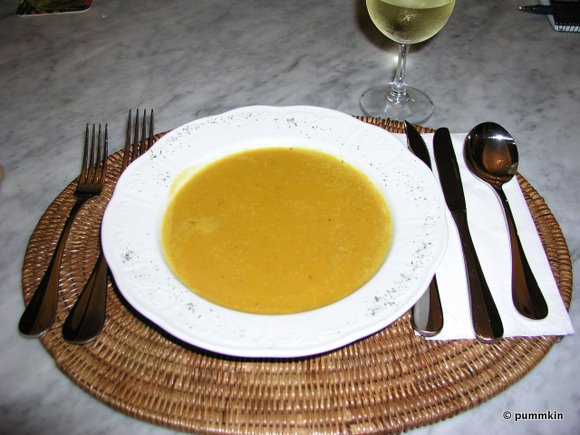 Curried pumpkin soup with Austrian white wine
I was invited to a food tasting at Karl Beisls by Andrew of one of our local dailies & when we arrived, two reporters from another daily have already started with dinner! The war of the universe has begun & yours truly was in the line of fire when the offensive party knows not that I do not work for their adversary. When the food arrived, they clamoured for the photo opportunity, leaving no room for Andrew or me to shoot. Getting a feel of a territorial war, I began to sympathise with Andrew. Seated next to the enemy, I had been the butt of their insinuations of our purported lateness. I replied, Oh, were you told to come earlier then? Hmmm…wonder why we were told to come at eight. Maybe they think we shouldnt eat that much.
When I had the chance, I whispered to Andrew, Oi, Uncle, I feel like Im treading in enemy waters, what have you done to them? Shes really sarcastic! Is this what you do in the reporting business???
Dunno lah, Auntie, they are all like that. Just enjoy your food & dont give them room to attack you.
Ok, our mode of operation became a story telling session. I couldnt eat most of the dishes due to my allergy but we had lots of fun sampling other non-pork dishes & sharing backpacking tales.
After losing 4.5kg in 5 weeks, I didnt think the pumpkin soup, salad & salmon steak would do anything to jeopardise my weight management program. My pants fit & I dont wobble when I walk. Thats all that matters.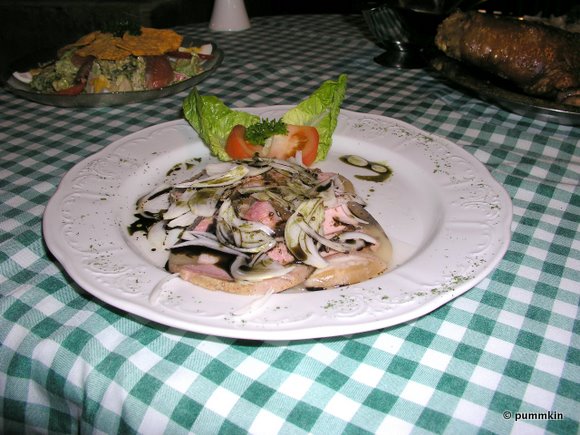 Pork Jelly Salad – I cant touch this.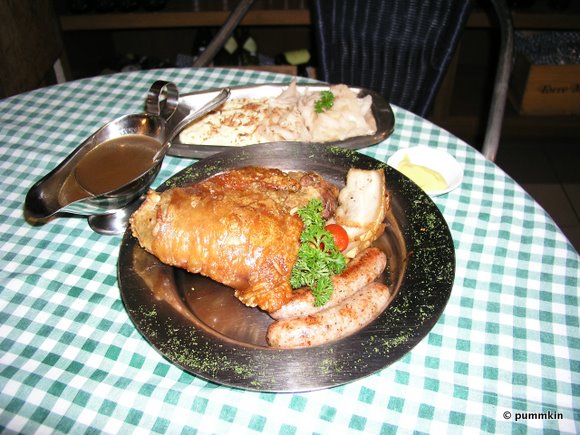 Pork Knuckle with Bratwurst…..cant touch this at all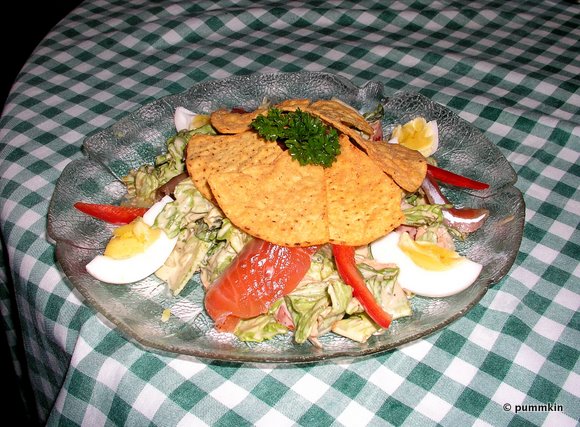 Salmon Salad! Yummy!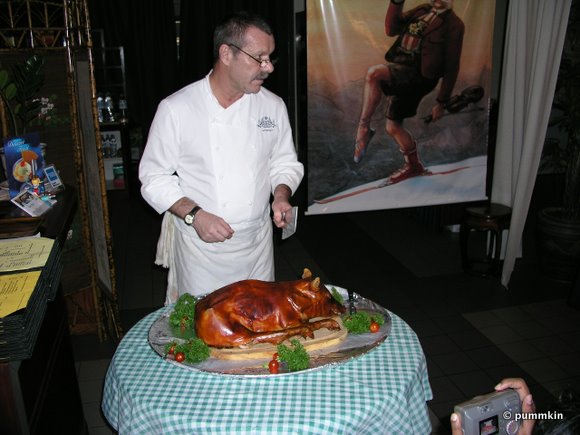 Chef Karl Beisl with Roasted Suckling Pig…..I cant touch this. Im allergic to pork.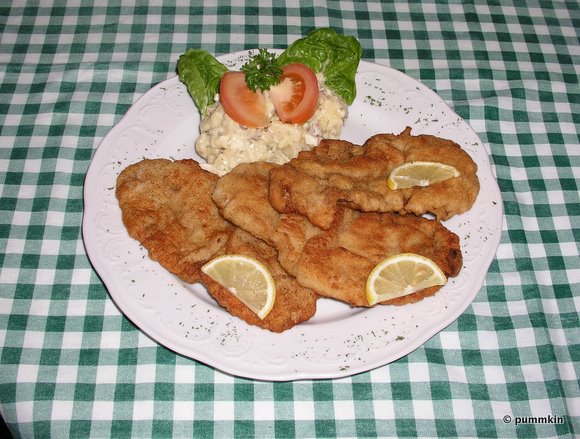 Another Pork Dish… cant touch this either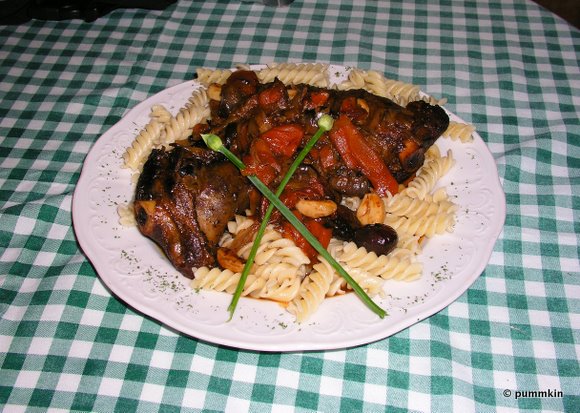 Osso Bucco Lamb Shank with Pasta – Im allergic to lamb too.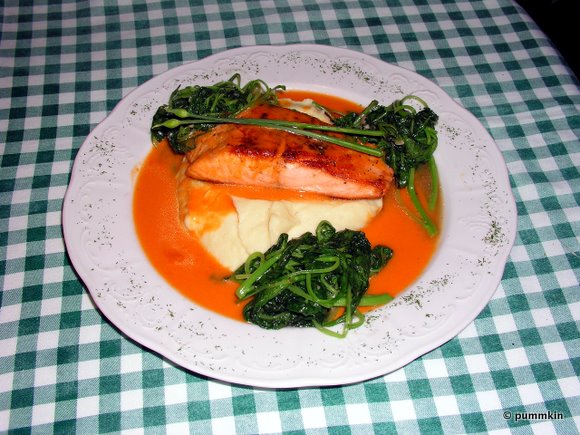 Ah, finally my Salmon Steak with Spinach & Mashed Potatoes!!!