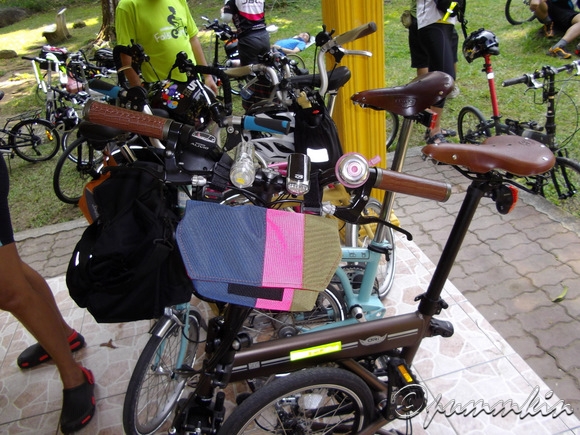 There are bags & there are fannies! I'm so honoured for this privilege of being the bag ambassador of our homegrown, Greenroom 136, a funky waterproof bike bag that is named after my birding reputation as the Wannabe. Patrick Lim, (not my dad but a rather younger & more dashing version) the founder, had toyed with the idea of launching a series that serves commuters like us to protect our belongings from the sudden onset of rain & hail. When he did & came up with the range, I was so proud to advocate this range for him! And liking waterfalls is one of the reasons why I would prefer to use waterproof bags to hold my belongings when I cycle any day.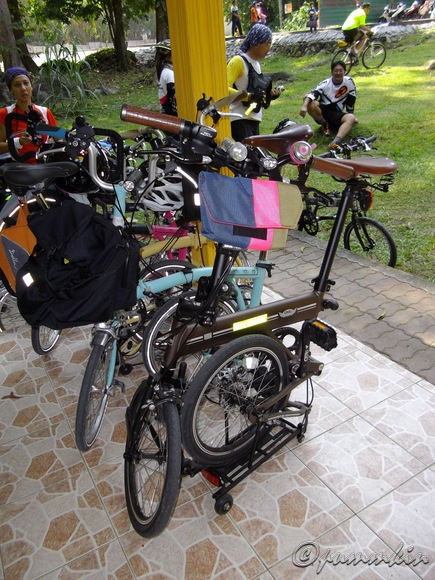 Built in a tough 1000 denier Cordura outer shell, the Wannabie is a combination of solid vinyl and 420 denier ripstop, that would take whatever sprays the sky or FRU trucks throw at you. It's especially handy for a quick grab of power gel stowed in one of its compartments with my phone in the main. Hanging on the handlebar of my Oriptimus Prime (my foldie that acts like a Transformer!), my Wannabie can pack in an emergency tool, additional blinkers in addition to my chunky Galaxy Note. The bag looks great on my classic foldie too!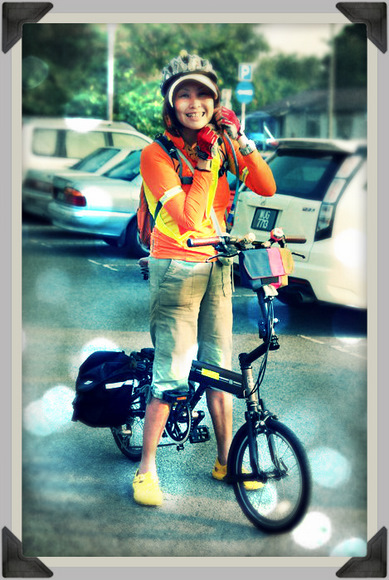 In July, I was charmed (conned) into cycling a 54km round journey to Chenderiang Falls by friends. We headed to Kampar & then cycled from the train station to the huge waterfalls, making plenty of stops as I pedalled along. I had a push from Ronnie on my uphill leg while CK took my panniers after I got too ambitious carrying rations……like toys for the waterfalls. 😀 Dr. Ang kept me company for 10km & then we reached the falls. The entire ride was hilarious when I accepted a "˜tow' from a motorcyclist, hand in hand, pulling me for 2km to the chargrin of the rest of the riders who were waiting for me at a junction only to hop off their foldies to take a stance ready to snap pictures of me getting a "˜ride!' Brilliant! He came back to offer me a huge durian later too! Perhaps Patrick could come up with surprise packs for offerings-of-such along my rides. I never know whom or what I could pick up next time…… 😀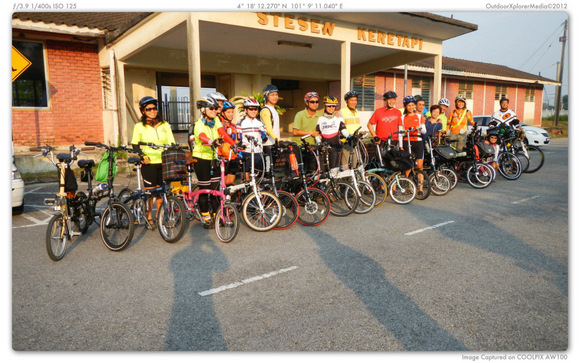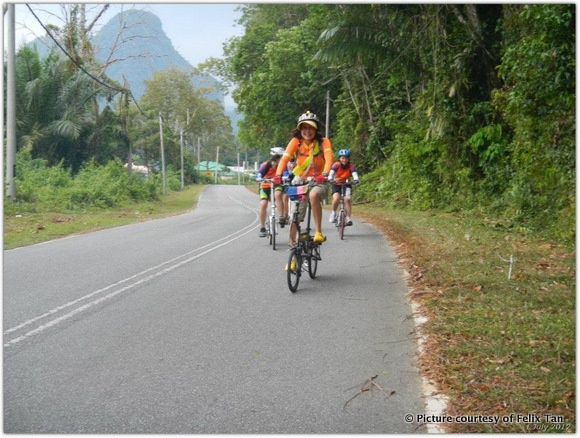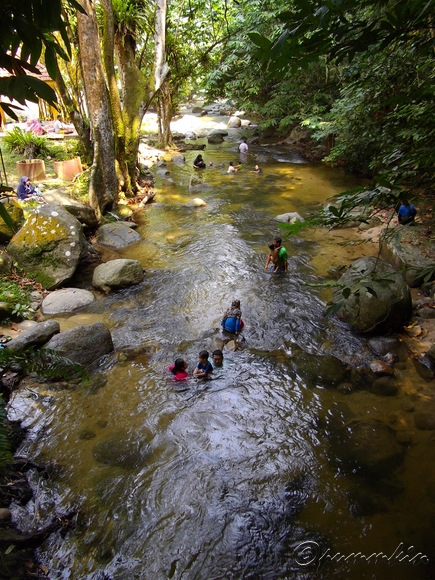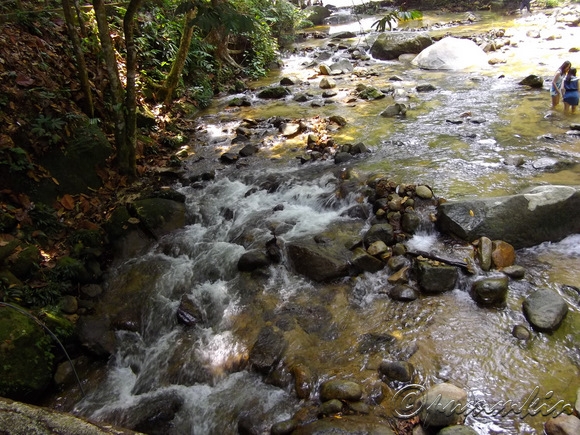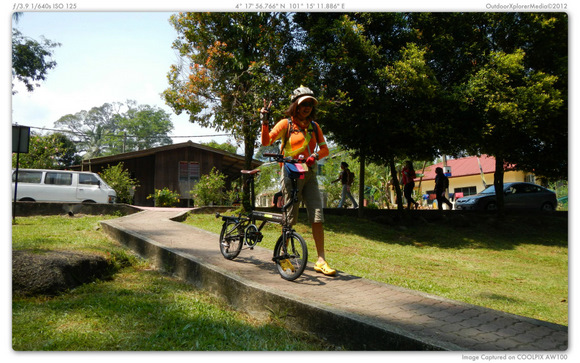 I made it……I made it….!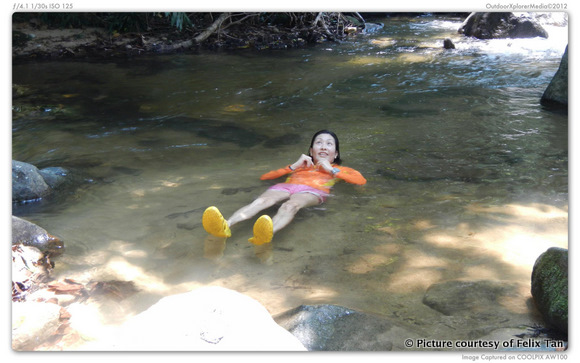 Soaking is the order of the day after a hot ride…..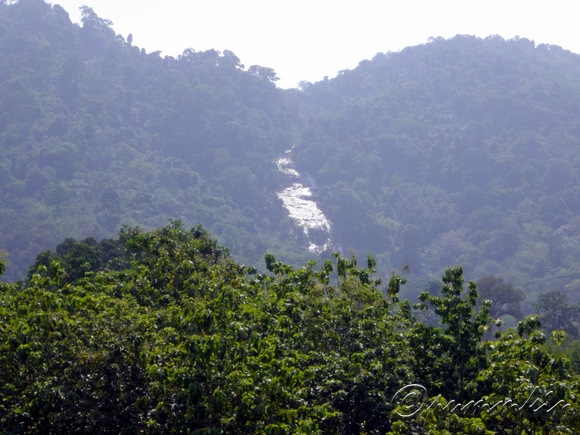 Chenderiang Falls as seen from the PLUS NKVE (highway)

The fannies are great. I have the Manny reserved for when I bring my bigger camera. Anything can fail you but the bag that keeps your belongings safe, shouldn't. 54km was my breakthrough on my foldie (minus 2km of being towed) & I believe in staying fit to let me enjoy all my outdoor pursuits anytime. And my Wannabie lived up to it. Get yours now!
Wannabie
I have a fanny, Whose name is Wannabie,
She's none the ordinary,
But a brimful of joyous life and unpredictability.
Always the eager beaver to seize the mind,
Some know her as one kind, A wildchild none the other,
Always random that's how we love her.
I have a fanny,
It's my Wannabie!