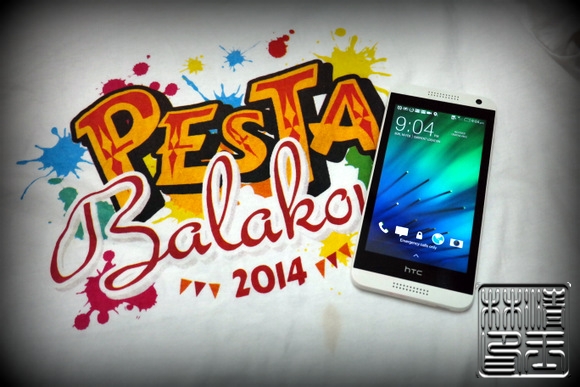 In the last few months of hiatus, I'd spent my time with friends, relatives and catching up on outdoor pursuits all over Germany & Italy and getting a bit of underwater time in Egypt. I took a break from myself because I wanted to get more input to be able to give output. I was writing for work so much that I've lost some mojo in the things that once brought me such joy. One event led to the next, and though people may envy my travels, they don't really know how disconnected I become when I come back from each trip, catching up on friends' FB feed and desiring fellowship with great buddies. One friend got married, had a baby with a man I didn't know she married because I thought she was still dating her long time boyfriend whom I happen to also know. I asked her privately, of course, much to my confusion and thankfully, it wasn't as embarrassing as I thought it would be. Honesty and forthrightness go a long way to preserving relationships. I don't believe in talking behind anyone's back unless I'm giving them praises.
I got to a stage in life where I started to place importance in keeping friends who want to stay in touch, I began to keep away from those who are malignant. I became less attached to social media starting with my weaning off Twitter & Google+, using it only to communicate with several people pertaining to current issues. I stay in touch with good friends who are also busy, making no demands on their time as they made no demands on mine and when we meet, it would be as if no time had passed between us at all. I made a resolution last year to only write what would be of good cheer, useful and informative articles for the benefit of my audience who take the time to journey with me.
I was also getting over a traumatic event.
Just before the turn of the New Year, a Christmas party I attended at a dog shelter ended up in a disaster. I couldn't write about it then because I was distraught and injured. What seemed to be a fine afternoon of celebration in the sun with cheery dogs running about, a sudden storm turned the river outside into a raging torrent that submerged the shelter and all other houses in the vicinity in over 2 metres of muddy water. 13 volunteers and workers including Puspa, the founder of the shelter, Aziz & myself, were scrambling to raise the cages & free the dogs but the flood waters rose so fast, there wasn't enough time to get all to safety and dry ground resulting in deaths. Everyone did their best to get as many dogs out, those of us who could swim, were grabbing dogs paddling about to hoist them to higher platforms, those who couldn't, were clinging on to several dogs on trees, pillars & roofs for their dear lives. The scene was right out of a catastrophic mudslide except that this happened in Kajang, on our soil, to our people. Having my supposedly waterproof Sony Xperia Z1 phone in my pocket while I swam to & fro the main gate of the shelter's compound to call for help, had actually flooded it. If only I can get hold of the footage I filmed when the flood happened, it would give you an idea what we endured before risking our lives to save our dogs. The incident left many broken hearted.
The rain didn't stop. When the waters rose passed knee deep. I began to pray. This was way beyond what I was trained for in disaster management and life saving but I couldn't leave them stranded and knowing the majority of our nation could not swim, it was a call of duty. I knew Aziz could swim, having been educated in the U.K., I expected him to be able to. He was rescuing bags of food and the box of frozen chicken. I asked God what to do. By then, the water had reached my waist. A rat swam frantically by. There was also a snake in the water. I didn't flinch. I was just stunned. It was barely minutes. I had a backpack filled with documents, electronic gadgets, tablets & devices that weren't protected. I pleaded for help. Lord, if you want me to do this right, please protect my belongings! God made me turn around & there, I saw a bungee cord hanging on the door! Then He showed me a pipe near the roof for me to climb up the window sill to tie my bag there. In my breath, I heaved a sigh of relief and gave thanks to God who always fished me out of trouble. Then the rescue really begun. I tried to stay calm and talked to those who couldn't swim. We released all dogs within our perimeters to fend for themselves. My priority was human beings, dogs go to heaven any way. Dogs have an inbuilt ability to swim. Humans don't. The larger dogs in the outside compound cages were freed in time and being social animals, they clamoured onto us & clung on for dear lives onto our shoulders and backs. If I wasn't a strong swimmer, I would've drowned in all that weight. I tossed whoever was in my grasp to either Baskaran, the staff who got onto the higher platform with 20 other panicky dogs or Aziz who would bring the dogs to stand above the hoisted cages. Somehow, they know trouble was brewing. I couldn't let my voice falter or they would hear my tone of distress that would trouble them even more. The last thing I needed was for the 20+ dogs to jump out of the holding platform at once to head for the torrential river outside the gate. I had scratches and bruises and like the rest, I wasn't going to let go of them. Joey lost her car in the floods. It was almost like a repeat of Pulau Selat Kering back in 2009.
When the firemen finally got to us, they asked us how many we were and if there are children present. They asked us if we needed to be rescued in the waters well over my head. I said to them, where's the boat, we only want to be rescued if we know we can leave here with our dogs. Bomba left us. Hmmm……I guess they don't rescue dogs.
Thiaga from DAP, the party who came to our aid, offered Puspa a factory premise nearby to temporarily host the dogs till she can find something more permanent. Having had floods before, the current shelter is no longer a safe haven and she has got to move before another flood hits and by then, it wouldn't be coinciding with any more parties with volunteers who know how to swim being present. Coming out to attend Pesta Balakong, the DAP councillor gave us new T-Shirts to change from our totally soaked & stinky attire. My foot was bleeding from having kicked some sharp object underwater but the pain was nothing compared to the pain of losing these beloved dogs in the flood. I don't know the figures because I didn't stay behind to witness the depressing sight which the workers had the terrible task of doing. More volunteers arrived after our calls for help reached social media. Anthony was my beacon. I never cried so hard before for the loss of these innocent lives caught in a catastrophe. It was something beyond our control. I cannot speak for the accusations levelled at Puspa on the running of the association but I was there at the scene with her to see her risk her life for her dogs. And so did her workers and volunteers present. I went home in a daze and washed my hair 3 times. I caught a chill but my thoughts were with MIAR. We can leave the incident but the incident can never leave us.
Upon hearing our ordeal, Steven Yong on behalf of HTC Malaysia came forward and gave the 13 of us at MIAR a replacement phone each. What a wonderful thing to do! A major commercial brand reached out to those who stayed behind for their four-legged friends. Thank you, HTC! The HTC Desire 610 is serving me very well. I'm reminded of the dogs that didn't make it and the dogs that did. I asked God for a place in heaven for each one of them who crossed the Rainbow Bridge that day. And may those who lent a hand during the rescue and the post-rescue clean-up be blessed abundantly for answering the call for help. The empathy shown just blew me away.