The Chinatown walking tour is one of the most enlightening tours of Kuala Lumpur that you can be in. Arriving at the meeting point for the Rakan KL's 2-hour tour, I had just picked up Wolfgang from KL Sentral where he had just landed from Italy! Entering an old hotel and walking along the buildings on the streets that have somewhat lost its lustre, I looked at what will be demolished in due time for the erection of the MRT (Mass Rapid Transit) in the area. It was interesting to note that before Pudu Jail, there predates it was a smaller prison that sits on Jalan Panggong (Theatre Street) where arts & culture once thrived. This street served as the centre of entertainment & cultural development of sorts from street arts to opera. A few legacy shops selling artistic wares still exist today but for how long, we don't know.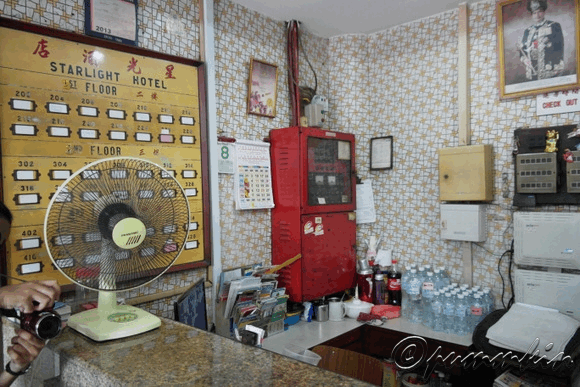 We continued to venture with the guidance of the prominent artist, Victor Chin & environmental guardian, Adrian Yeo & his team to the back lanes where we got the chance to enter a house that resembled a "˜secret society's den' in the heydays. It looked like a clan house. The doors had vertical bars as barriers, something that you don't see in modern architecture anymore. Then we stopped for a mid-morning snack where I had a bowl of yee mee for breakfast & a generous handful of spongerusks that Victor handed out. I forgot what it was like savouring the flavours of Petaling Street where my late mother frequented when I was growing up. Four generations of my family have lived & breathed the air of the confluence of two rivers, known as Kuala Lumpur & never before have I felt so depressed about the lost of a heritage site. Sitting by the sidewalk is an gentleman of Indian heritage who came here as a boy at 5 years of age. Today, he 58 years old. He sells sundries, newspapers & magazines for as long as he had been there.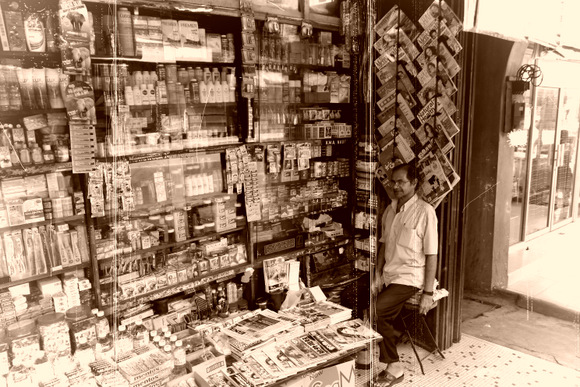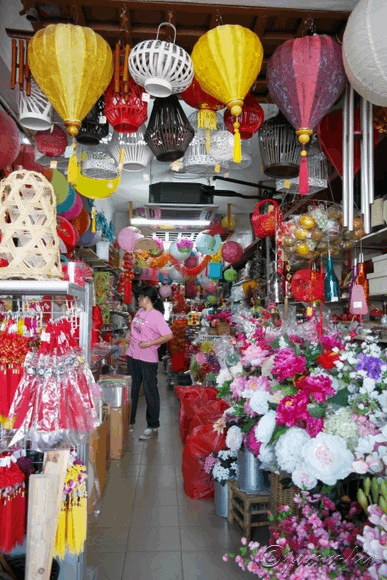 Walking further along the street heading to Chin Woo Stadium, I got to see the art along the side walls of Yan Keng Benevolent Dramatic Association. Here is where a prominent tailor, Kwong Fook Wing, made his royal commissions. The KL Commercial Book Store is also situated here. After the final stop at Chin Woo Stadium, the highest point in Kuala Lumpur city, we made our way to lunch in a backstreet restaurant before parting ways. It is reported that one is able to look directly at Bukit Aman police headquarters where before it wasn't possible during the British occupation in Malaya!