The harder they try, the less they will succeed for the lies that they perpetuate will return to them in many folds. I just sit here in wonder amazement at how Erica can do what she does. Thank you for letting me get to know you better from your threats and your messages to people. I will pray for you.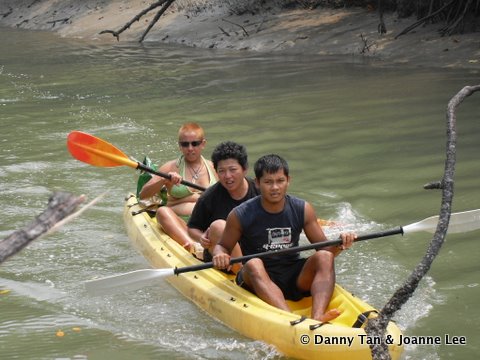 Yesterday, Marjorie (in green bikini), Karin, Shah & Joanne went with Danny for a little bit more upscale rescue. They brought with them, a modified trap and nasi lemak. When they set the trap with Malaysians' favourite breakfast, the whaft of the fragrant santan rice permeated the mangrove swamp till it brought out a vagrant no one had seen before. Of course Kuning & Hitam were once again, instrumental in assuring her of the presence of humans. After setting the trap, they returned to the kelong to wait & watch. This little brown one went in but she came out without taking the bait. The aroma proved to be too irresistable and she set foot inside the trap to eat and WHAM!!! THE CAGE DOOR SHUT!  Woohoo!!! We caught another one!!!
She's almost a living skeleton but her eyes show her desire to live as she gobbled up the food & slurped up the water throughout the boat journey back. Danny has named her Desiree (pronounced as Deh-ser-rei).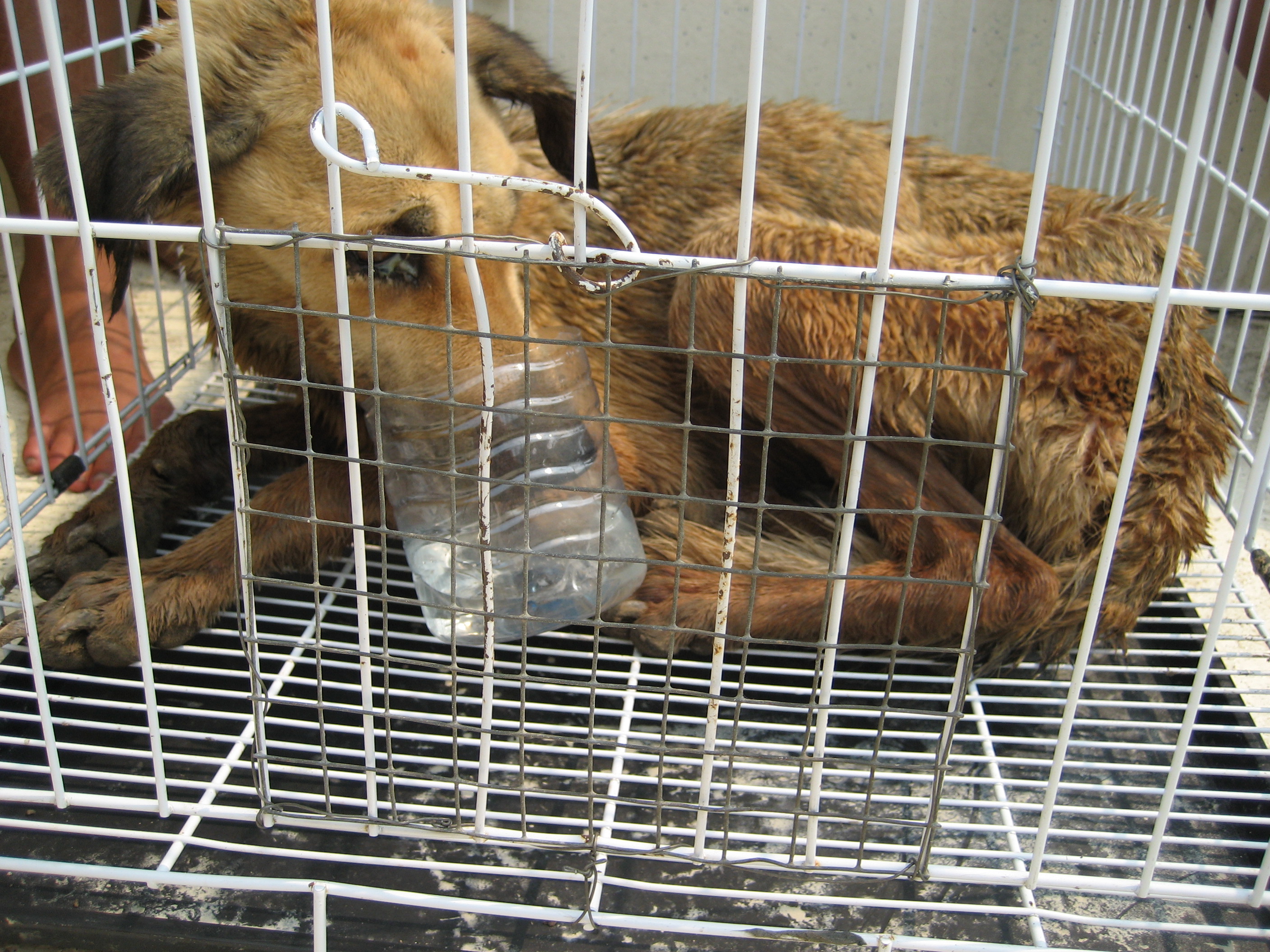 Kuning & Hitam were busy mingling with the remaining strays sifted out from their usual gallivants. Desiree must have not had any food or drinks for weeks. This mission has not only given a new lease of life for the banished but has renewed hopes for the rescuers, the kelong workers, Sabrina and all you contributors for making it possible. Thank you, kind souls!!!
Sabrina needs more support at her farm on weekdays. If you have time to spare, please give her an SMS to make an appointment to help out. The reward is tender, loving attention from the furry friends who will adore yours.
Seen here, Kuning & Hitam doing their work.