Just when the workers had bagged another one in the cage, the fright sent this dog on a biting frenzy as it damaged the frame and dived into the water to swim back to the swampy reserve. I'd sure like to be in the water to outswim this dog but it happened just before we got there. Sigh…
Look at the cage…..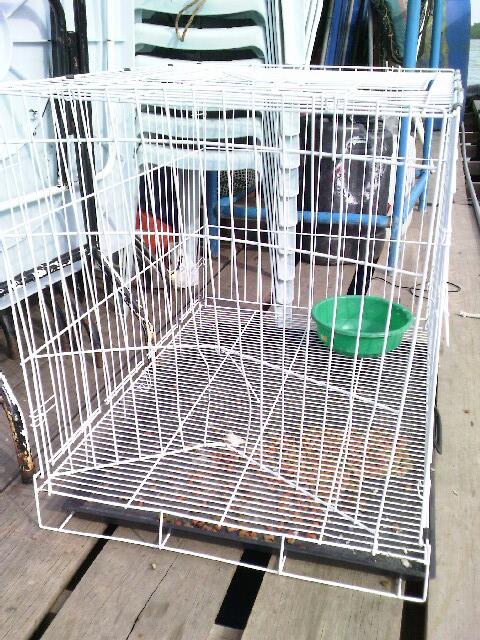 Kuning had gone in to herd them out again as his distinctive barks were heard from a distance with the other dogs. When we proceeded to fill the food stations, we could see Hitam swimming back to the kelong with Kuning behind him shortly after. Will upload a funny video afterwards.
Looks like we gotta work harder. There are still a lot more dogs in there….