As far as my eyes could see out of the little pane on my window seat, we were descending into a mountainous region. Whatever I've seen in paintings of old China plastered on the wall of coffeeshops as I was growing up actually reflected what was before me. Landing in Kunming, Yunnan, China, my 12 day trip began. The superfluous road journey was enough to set my hip off if it weren't for the BackJoy Posture+ seat that I had lugged along. Absolutely necessary for long car rides. Each day, we travelled between 150 – 350km, stopping along the way for scenic spots & photo opportunity. Given the chance, I would have loved to stay put longer in one place to experience the culture & life of the people.
Our first stop was at ErHai Fishing Village, a lake that the Chinese term as the sea for the never-ending sight of the horizon. Not getting much sleep from the night before when we arrived at The Ancient City of Dali (Dali Gusheng), I woke up to a temperatures too low for my liking. A cotton-loving girl donned in Uniqlo HeatTech, fleece & technical jacket is hardly anything to marvel at. I saved my waterproof ski pants for the coldest sector of my journey…….Yading, in Sichuan near the Himalayas.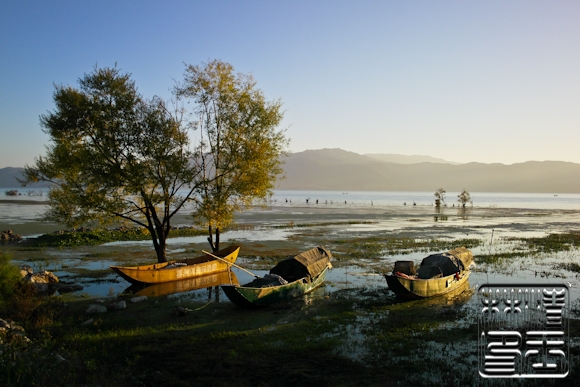 At dawn, these boats are parked by the lakeside.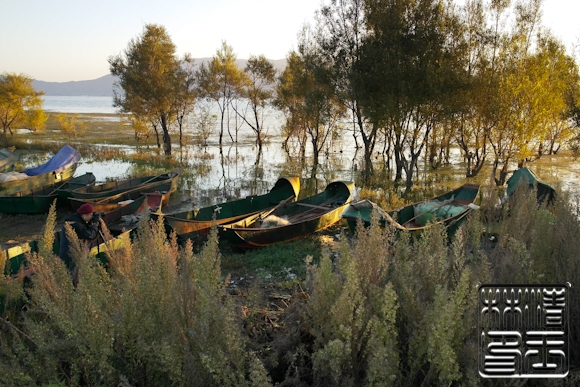 Boats parked.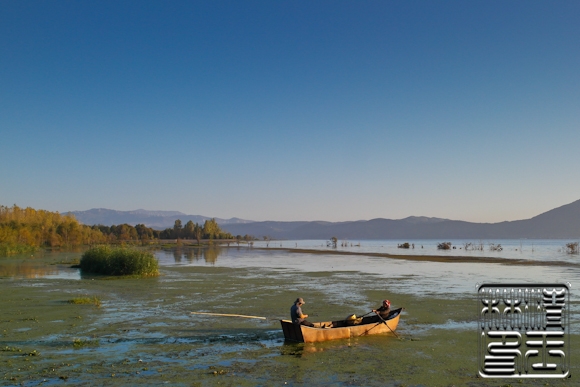 Fisherfolks row out to haul in the catch.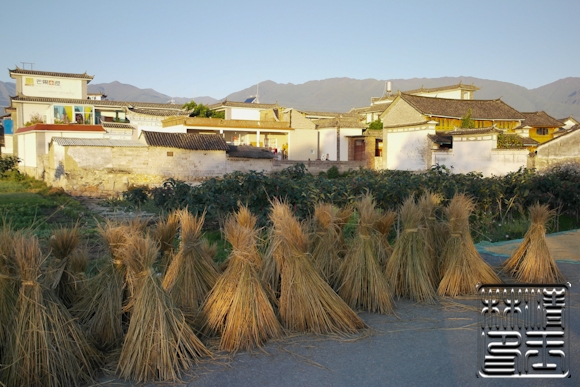 Wheat clusters left by the road.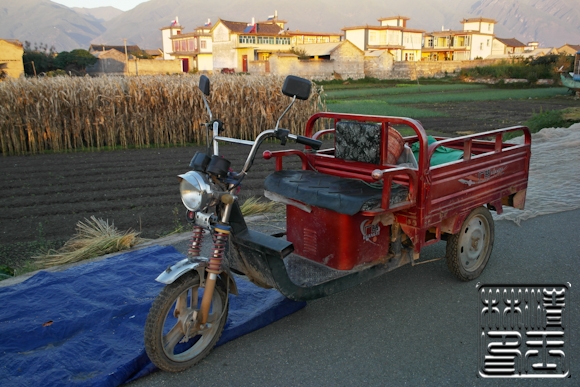 Mode of transport for the village folks.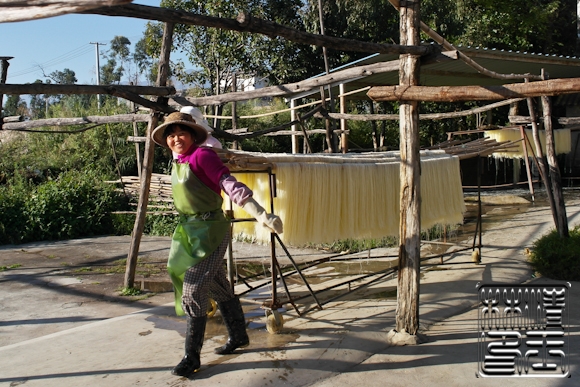 Taking out the vermicelli noodles at the factory.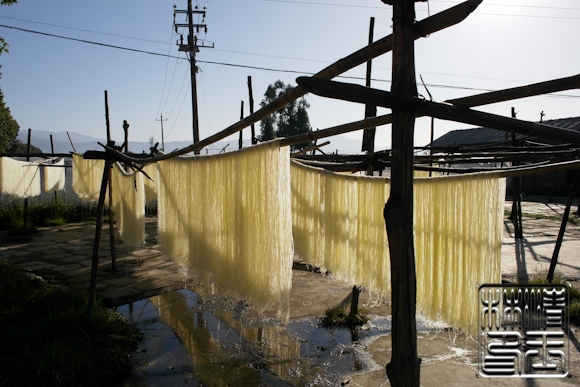 Noodles hanging out to dry.
This was our first stop on our long & arduous journey to Yading Nature Reserve. On the bus, there were 12 other photographers & an MPV with 6 people plus the driver. Travelling 350km upon arrival in the evening was anything but nice. The fun only began on the 3rd day when I was accosted by Leong Taoping (Long Bean Army as I called him) and the demure but bean-bashing, Angela.