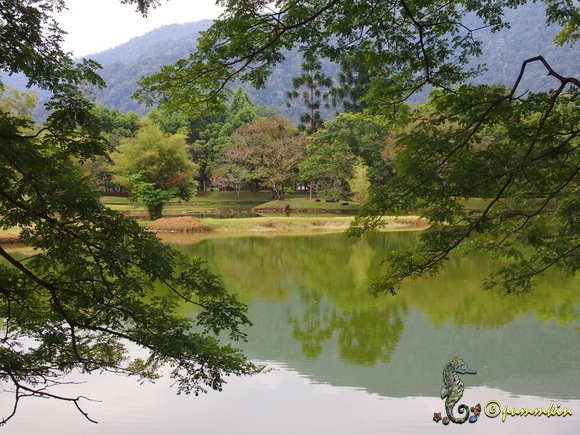 Taiping Lake Gardens.
There are not enough hours in a day for me & every minute is precious when I'm doing the things I love to do most. When Wolfgang visited, we spent a week exploring the jungles of Malaysia equipped with tents, poles, four-legged companions & survival kits. We learnt that even a simple tent can bear quite an effect on your sleep if the roof is not vented & the fly-sheet is not totally waterproof. The tropical rainforest usually lives up to its name when you are least prepared and with Rufus & Spice coming along, there's no option to stay in a resort. I have no problem with that & it's so nice to see Rufus getting all protective of his space & master (or slave aka me).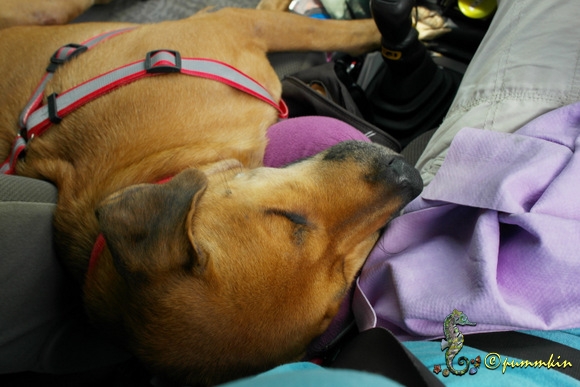 Rufus having a snooze while I drove.
Hearing the nocturnal insects & the quaak-quaak frogs at night made me feel like I was on a different planet. There was no "˜ribbik' nor the "˜oowooongg' noises from the bullfrogs but a very distinct & loud "˜QUAAK!' which is then answered by their fellow species somewhere else. It was an interesting night. Rufus was adapting to all these foreign noises too. Aziz had to alternate between his tent & the 4WD because Spice kept him awake frequently with the need to answer nature's call. He decided to sleep in the car so as not to wake Wolfgang.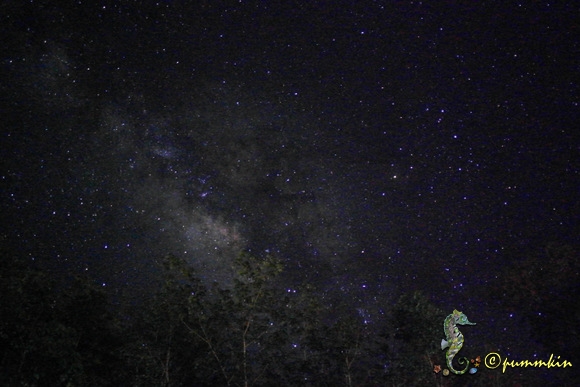 The Milky Way!

We spent nights shooting the Milky Way & visited Lawrence & Ina in Gua Musang in Kelantan. After that, we headed to Grik & spent a night at Belum. There, I was visited by a wild boar while I was in the tent. We drove to Taiping for some sight-seeing before returning to KL for a dive trip to Aur & Tenggol. In between, I caught up with my ex-boss, Dato' Loy & ex-colleagues to celebrate his birthday & facilitate sessions for FInancial Psychology's workshops.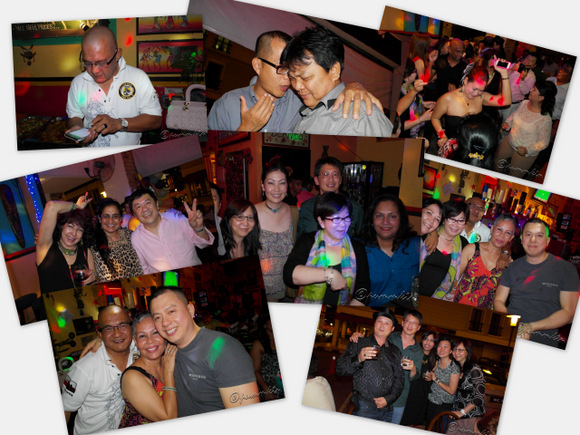 Ex boss & colleagues.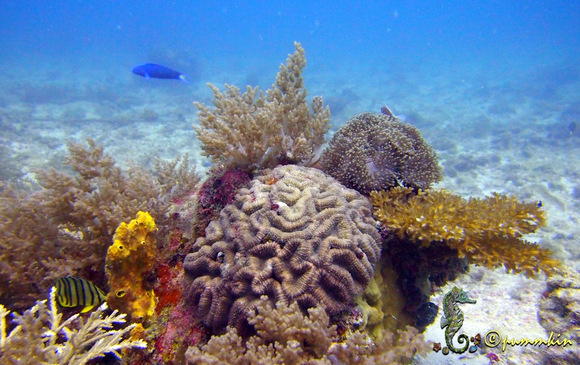 Pulau Dayang, off Pulau Aur.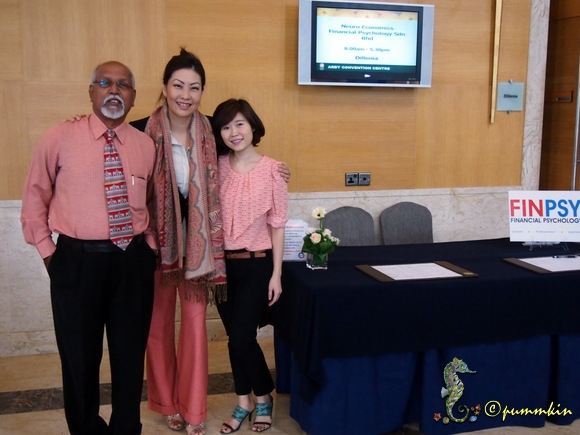 Sandwiched in between a colour-coded (coincidence) dressing for the day, Bose & Soo.
I am constantly reminded that I have to stop & smell the roses each time work gets too hectic or when the assignment gets the better of me. I found one in such splendour that smelling it alone would not justice to it. It put a smile to my face that God flutters the heart of His children when His flora flourishes! Here's to more discoveries in the wild!