LilyPad HD has redefined the experience of chatting on a tablet by keeping chats 'afloat' on a layer above whatever you are doing, be it writing or reading, watching parodies of Oppa Gangnam Style, staying in touch has never been easier. LilyPad HD eliminates the need of switching between tasks or apps to return to your conversation in Google Talk, Facebook or MSN with Romeo/Juliet just by touching the app on the screen. As the name implies, it functions as a layer on top of your working apps just like the leaves of Water Lillies in the pond! LilyPad HD works great on my Asus Transformer TF101G with keyboard dock, rendering the list of 'buddies' on a scrollable column. This column can be repositioned anywhere on the screen, adjustable, minimised or closed, like the chat windows that appear separately in tabbed format. For instance, you can have a conversation with 5 others in tabs but only they nestle in only one window.
Clever use of space here instead of having a messenger app that uses the entire screen!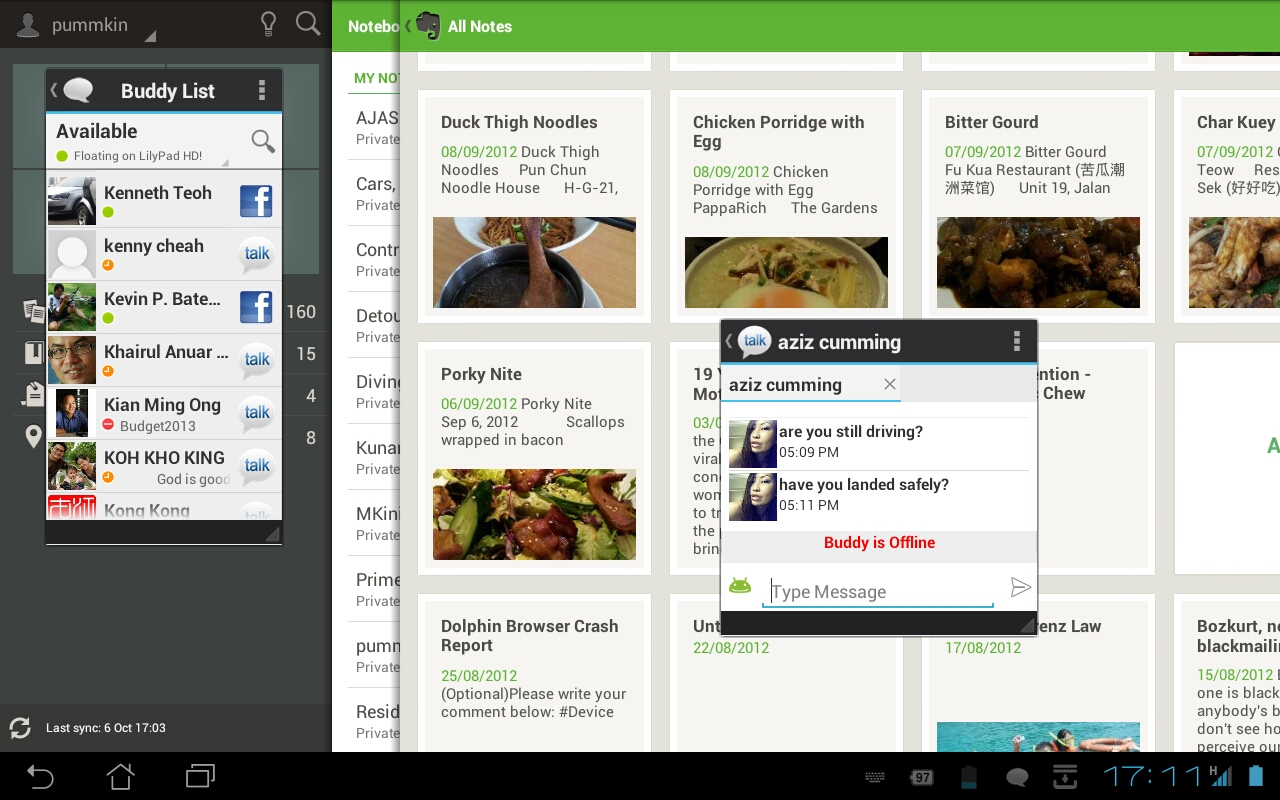 Along with GTalk, Google's chat platform, LilyPad HD can login to Facebook to connect you with your friends effectively. It replaces the need to have FB Messenger and chatting in the browser which is slow & laggy. When you need to get a simple message across, getting your characters garbled in lag is not what you want. Apart from getting notifications for GTalk  & Facebook, there's also an MSN/Live Messenger option to connect with your diehard-would-not-use-Gmail-type of friends. Since Hotmail deleted all my email & contacts after I left it inactive for 3 months, I switched to Gmail permanently. If having an account with them would subject me to lose conversations & correspondence again, I will just let it sit on a LilyPad!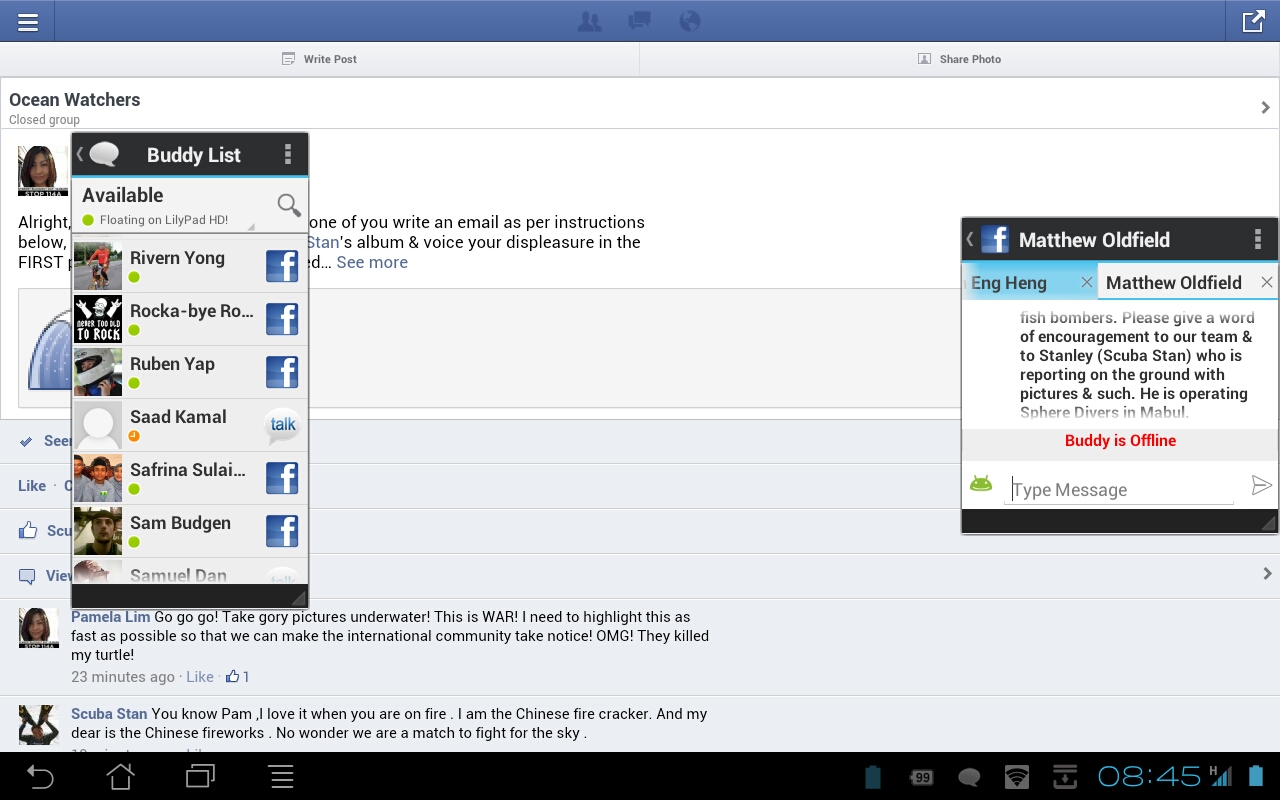 Staying in touch should be a cinch, not a chore when you need not switch task and not risk losing your work because you pressed Home button or exited before saving. A tablet app that is made to simulate a computer experience is all I need to function when on-the-go. LilyPad HD is my connectivity tool for an easy access to friends that I can see on a screen 100% of the time until I minimise or close it. It is free to try & only cost a few dollars to buy this convenience for your Android tablet.