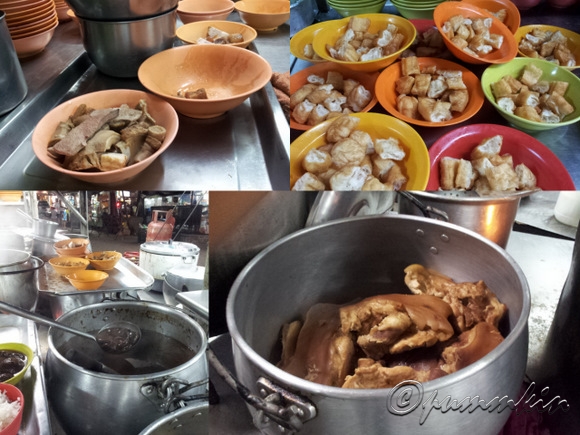 Collage of Bak Kut Teh dishes!
Tender pork ribs that simmer in a bowl of herbal soup make the best meal on a cool, breezy night in Old Town, Petaling Jaya. Popularly known in its Hokkien term called "˜Bak Kut Teh' which translates to "˜meat bone tea' in reference to the pork ribs used, the generous sprinkles of star anise, cinnamon, cloves, tong kwai, fennel seeds and garlic are just some of the spices & herbs used to make this tasty soup that forms the "˜tea' in this dish.


Panorama photo of the place from outside.
Light and dark soy sauce are also added to the soup depending on whether you are patronising a Teochew or a Hokkien-inspired style of preparation. Arriving at Ming Kee Bak Kut Teh with my cousin Damien & his associate, Ruben, we ordered the usual fare of ribs & meat, mushroom & tofu puffs side dishes, choy sum (vegetables) to go with rice. There are tables on the inside of the coffeeshop & outside in the open, enabling us to have dinner under the stars on that cool night. For Klang Vlley residents, this place is easily accessible without the hassle of going to far for a delicious meal of soupy goodness! The soup has been cooked to the right consistency with the infused herbs, complementing the ribs & side dishes. You will come away with a very good feeling in your tummy.
Located at the junction of Jalan Othman & Jalan 1/21, this corner lot Chinese coffeeshop is where Ming Kee Bak Kut Teh sits.
GPS Coordinates is at N03.086544, E101.64614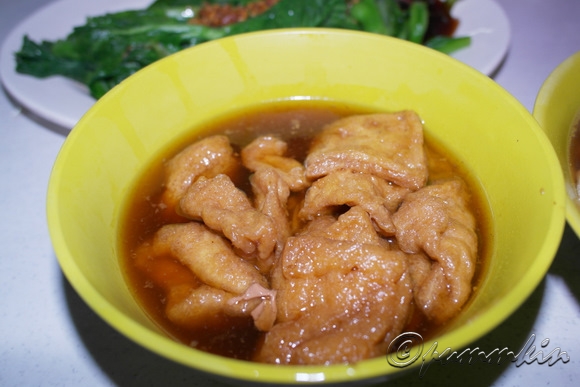 Tofu/beancurd puff!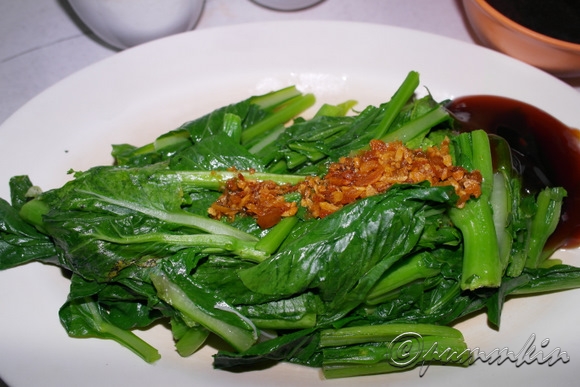 Choy sum!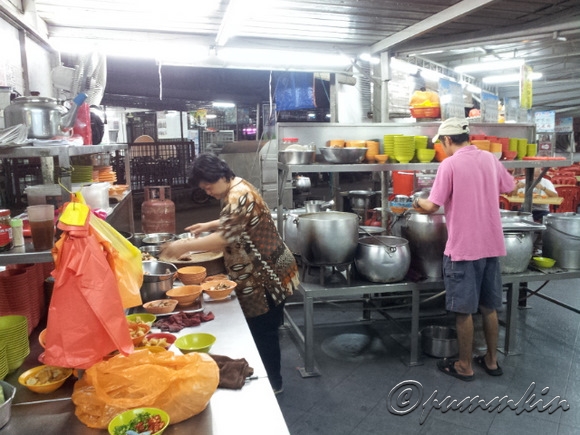 Aunty preparing the dishes.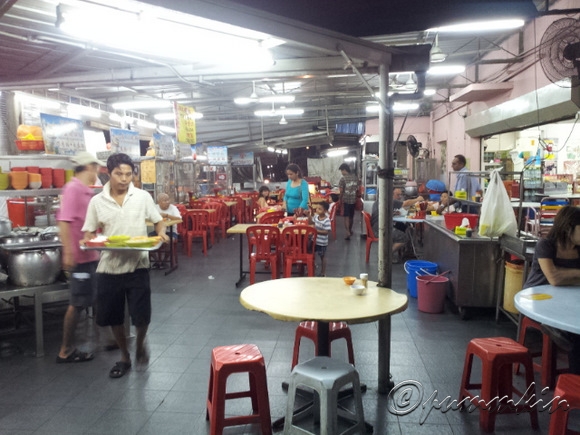 The interior.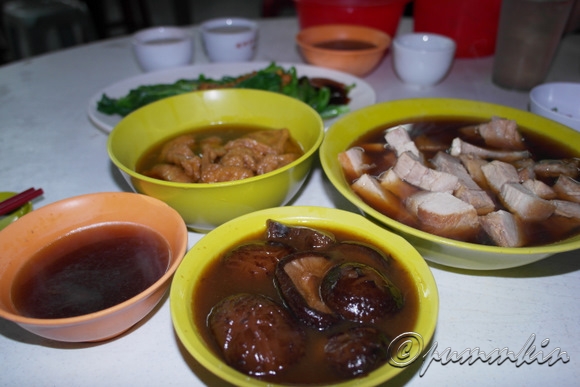 Our dinner!
This is another entry for Selangorlicious contest! Please vote for me & leave a comment here! :- http://bit.ly/OtbcOc
Footnote:- Selangorlicious has a personalised purpose for me.