In anticipation of the Malaysia International Gourmet Festival (MIGF) 2011, I sauntered into the prelude at EPICURE 2011 exhibition held at the Sime Darby Convention Centre over the weekend from 16 Р18 September 2011. Catching the latest in gourmet foods, the fair enabled visitors to a free sampling of a broad range of cheeses paired with wine, exquisite chocolates, decorated souffl̩s, liquor-infused jams & such amidst a selected display of lifestyle products such as cigars, household appliances & even beds. The exhibition stands & stalls showcased the array of foods that included sauces, oils & mixes as well as condiments for the chef in you to parlay an ordinary dish to a gourmet meal.
One of the first stands that grabbed my attention was the Harrod's which displayed a range of teas & trays of afternoon delights to go with them. The barista picked out my favourite, which was Harrod's English Breakfast Tea & served me a cuppa!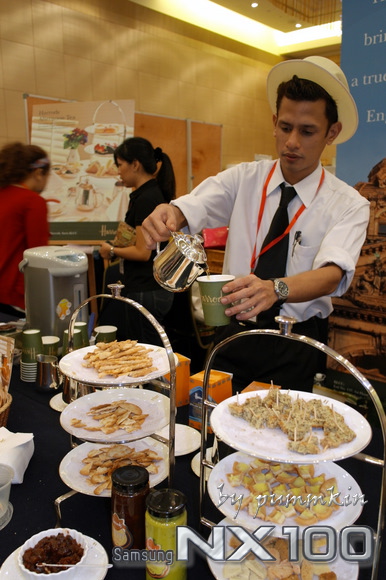 Barista at Harrod's!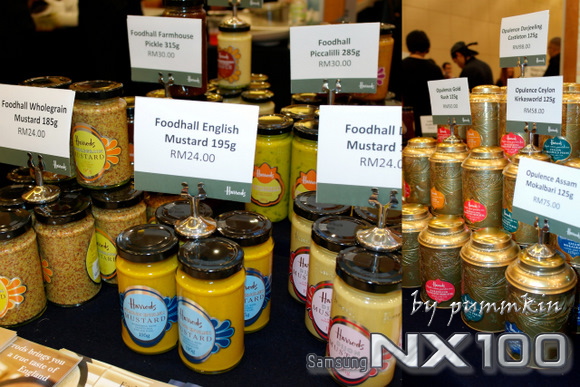 Teas & Mustard jars at Harrods's
There was a lot of fanfare at the wine & cheese stand selling Spanish wines. The Caucasian exhibitor wasn't the least bit interested in showing me her products but the local sales executive, Sharon, was very helpful in getting me interested in their offerings. Such disparity. I wonder if any of these exhibitors know that we locals are armed with cash to spend & more importantly, the people we bring to these fairs are decision makers & buyers. No, I didn't give any business to this stand because they didn't deserve it, but if Sharon was to be seen working elsewhere, she would have my business.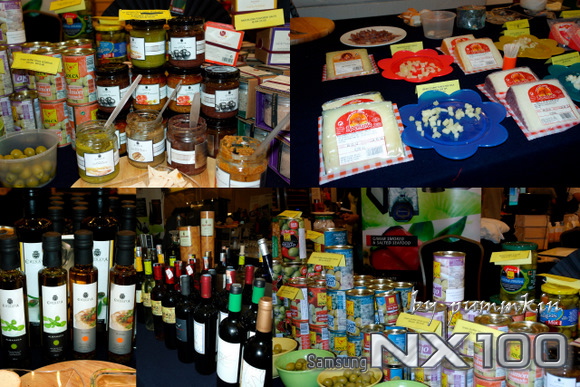 The ultra snotty Spanish wines, olives & cheese to go.
Ambling along, there were more counters & this one had three racks of cheeses! What got my attention was the hard-to-find Boysenberry jams at one of the stands. I ended up buying 3 jars (RM55) of assorted flavours here after tasting their all-natural made jams.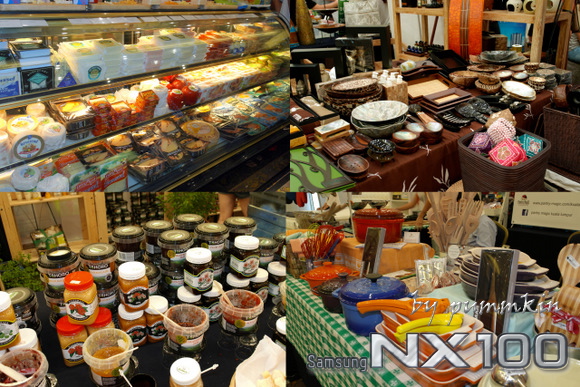 Assortment of cheeses, jams & household crockery.
Not leaving out the fine chocolates, Patchi was showcasing their tastefully wrapped & decked chocolates in little hampers & mugs. Prices are just as dear, ranging from RM150 to RM1000+. I fell in love with Patchi chocolates after a friend gave me a box for my birthday some years back. Absolutely tantalising…..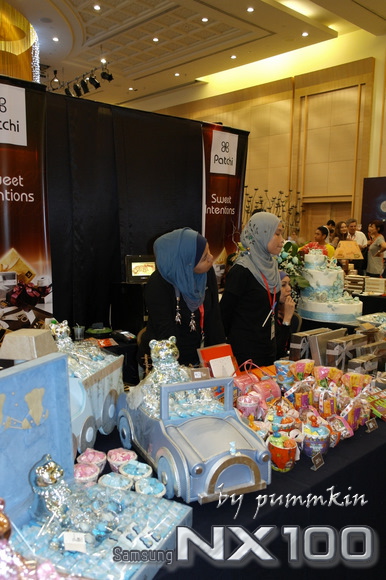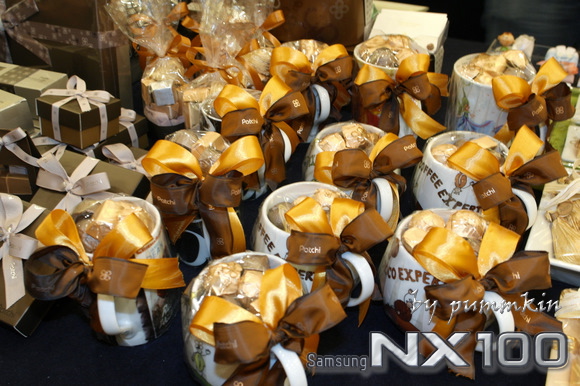 Patchi in mugs.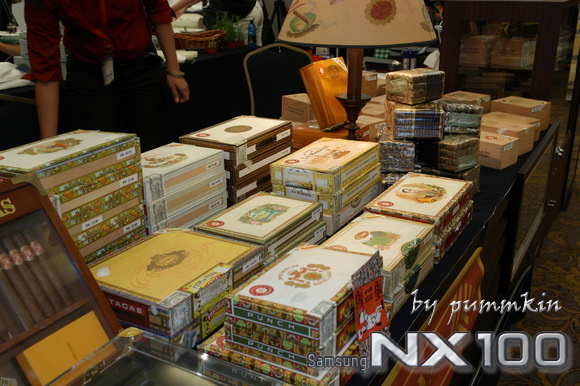 Not forgetting the cigar connoisseurs for an after-meal puff, these stands had premium cigars for sale.
Then I came to a stand with a row of chefs grilling premium sausages to let people sample. I was captivated by the unique taste of the Lamb & Cranberry by Victoria Crest & immediately bought a pack. Other flavours for the taking are Smoked Chicken & Cheese, Chicken Dynamite, Basic Beef Banger & others which I didn't get to try. Right opposite was the Ambrosia & Nectar stand filled with English goodies. Here, I found my almost impossible find of Lemon Curd & got enticed with other jams like the Orange Marmalade with Malt Whisky, Strawberry with Champagne that made me a fixture at the stand while talking to Renie who ran me by their premium goods. Watch for my next feature of Ambrosia & Nectar in upcoming posts!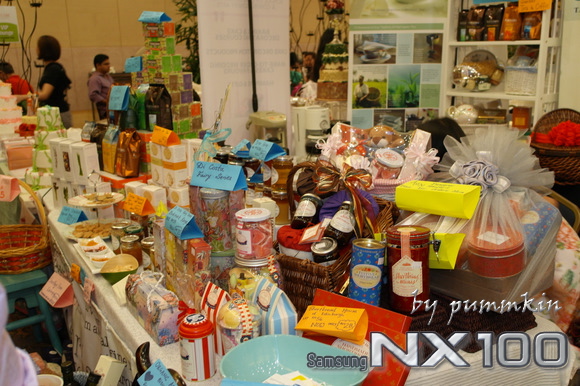 Custom-made hampers to order, biscuit tins, tea caddies & all imaginable delights can be found here.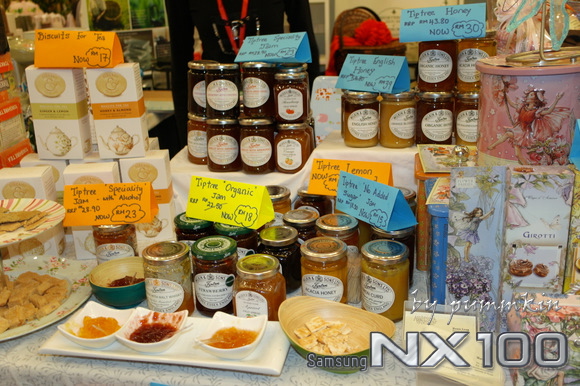 The jams that made me a fan of Tiptree which subsequently made me take home a jar of Lemon Curd & three little jars of Orange Marmalade!
The organisers (AsiaReach Events) would have fared better if they had promoted the event much earlier via social media sites. I only got to know of the event via Rebecca's tweets & missing last years event, I made it a point not to miss this year's. With such interesting connotations for gastronomy, a fair like this would benefit so many people as going to the workshops held concurrently with the exhibition would bring out the hidden chefs in them.