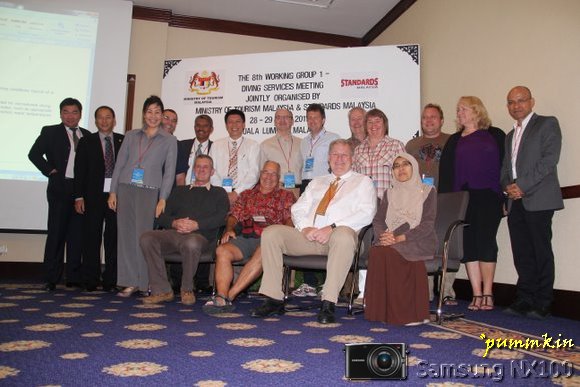 Here we are again, the ISO Standards Meeting. This time, with my other Malaysian delegates, Syed Abdul Rahman, Lawrence Lee, Michael & William Tong & Khatijah Hashim!
Returning from shooting in the jungle, I had to set my gear in motion for the bi-annual ISO Standards meeting on 28 & 29 June 2011, the one that the Ministry of Tourism sent me to Orlando for in October 2009. That trip gave me a chance to visit my all-time fantasy land of Magic Kingdom where all dreams do come true & to meet my family in Charlotte, North Carolina. It was decided then, that Egypt being the first to bid, would get to host first, thus, the Ministry sent me to Sharm El-Sheikh in Egypt last December of 2010 & finally got to be the first Asian country to host a Working Group meeting!
I met up with Wolfgang, Martin, Mark, Steffen, Julie & Trond the night before the meeting to let them savour the best of Malaysian's hawker fare at Lot 10. They tried our authentic Hokkien Mee, Cantonese Fried Kuey Teow, Pork Satay, Herbal Drinks, Yong Tow Foo & some other stuff but I was too busy trying to take panorama pictures to note what other stuff they had ordered.


The panorama feature is in the Scene mode of the Samsung NX100!
In their invitation card for the welcoming dinner, the dress code specified was either Formal or Batik so I brought them batik-shopping in Kuala Lumpur's Golden Triangle! They were ever so enthusiastic to own a piece of our cultural heritage & the shopkeeper was so happy that he gave me silk handkerchief for bringing them there!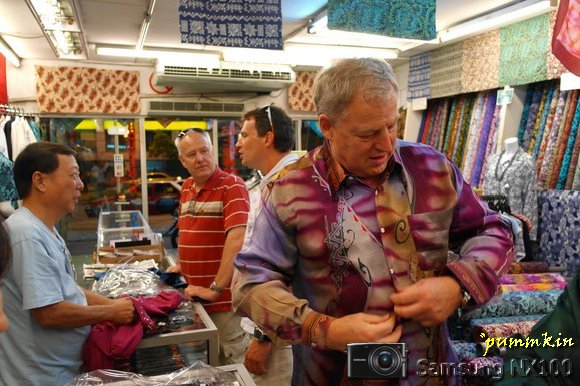 Martin Denison tries on a silk batik while Trond & Steffen deliberate in the background.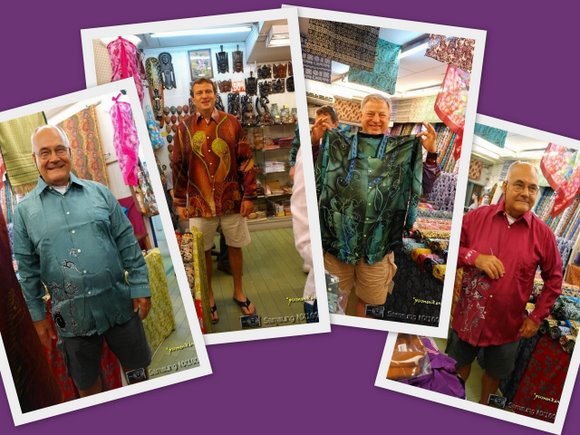 The gentlemen with their various try-outs!
In the day, for two consecutive days, the meeting proceeded as usual. Though not all the delegates were present, notably Deric Ellerby, my BSAC National Instructor who certified me as one in 1998.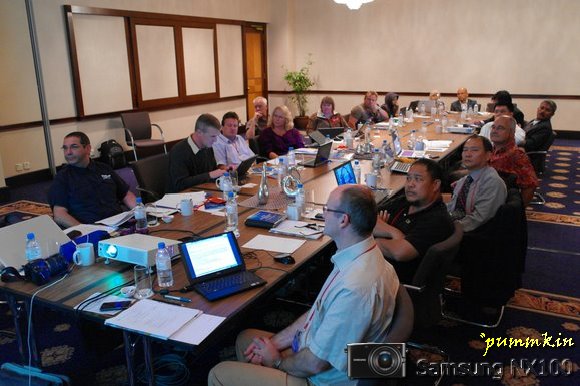 We convened at Renaissance Hotel.
Everyone got very excited as dinner time approached. Here we are, garbed in our batik!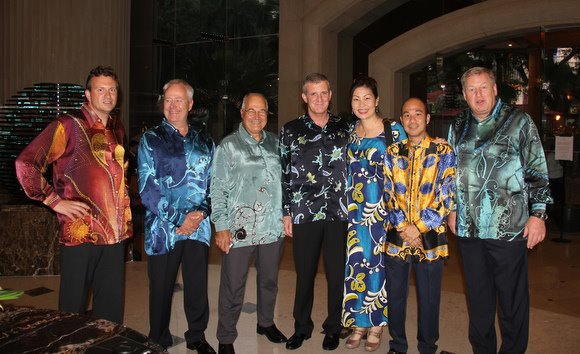 From left:- Steffen of Wales, Trond of Norway, Wolfgang of Italy, Mark of UK, yours truly, Peter of MSDA, Martin of Austria.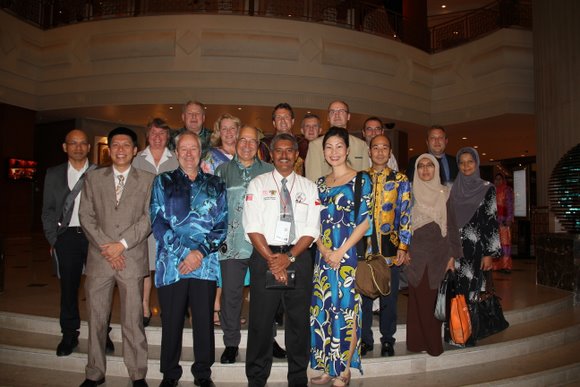 Group photo before dinner.
All ready, we walked across from the hotel to Saloma Bistro right opposite, to the beating drumbeat of the kompang!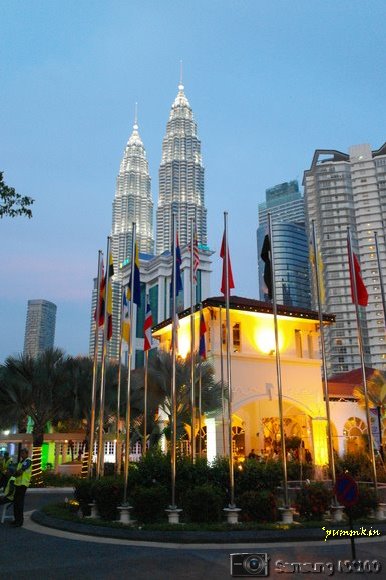 The Ministry of Tourism put together an ensemble of cultural dances & the delegates had a great time participating on stage!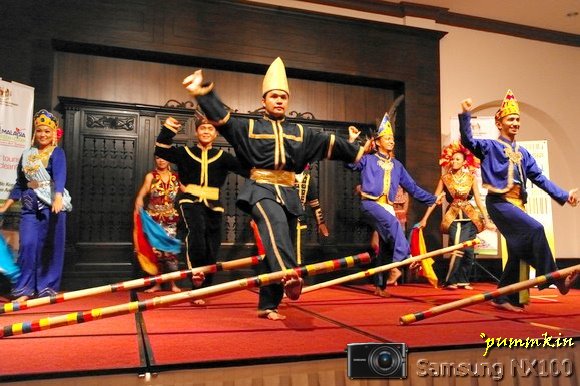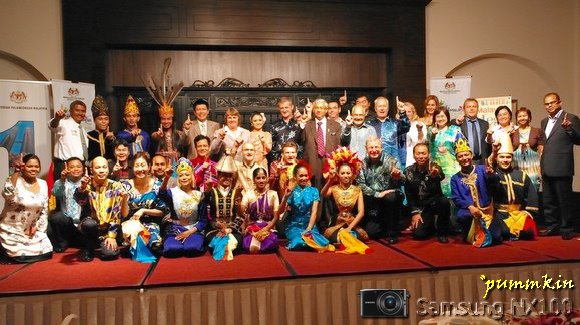 Taken together with the Deputy Secretary General, Acting Director General, Director of the Industry Development Division of the Tourism Ministry.
The night ended with all smiles as the delegates prepared to return to their countries the following day. A few stayed on for the seminar at the dive expo & also for diving in our warm waters! Until the next meeting in December, I will continue to work with both Ministries for the development of the ISO Standards in Malaysia! 🙂