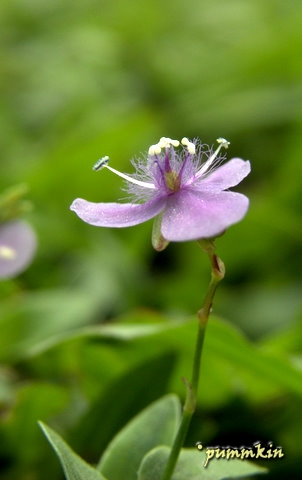 I have patronised this hawker stalls food for more than 12 years. Run by two brothers, I have seen Ben single, attached, hitched & hatched not one but four beautiful offsprings. My routine of going for breakfast at his stall on the same road as the shop I sent my films for developing, accounted for the interesting & light-hearted conversations we engaged in. They were extremely excited in seeing the photographs of the places Ive dived, people Ive made friends with & the environment that I work in. They were particularly interested in the guy I was seeing, to hear about how the relationship began & the sadness in their eyes to see that it ended. Even ordinary male friends whom were present with me, were not spared from the question of whether they were going to be THE one. They have often regarded me as the girl who never grew up let alone grow older.
I was ever so faithful in following them wherever they moved till I lost touch with them for three years when they moved the third time. Right up until two years ago, I found them in a hawker centre near my place & having a long lost friend found, I was elated. They were just as excited because it meant that we could catch up, swap stories & show pictures again. Ben asked me a month ago if I could help him choose his first digital camera so off we went a shopping together with his two eldest children. They are simple people making a simple living with simple pleasures in life. And I was the complicated girl, with a complicated life, having had complicated relationships, making fun of complicated stories about the complicated issues in my life that I cant solve & in between making the noodles, Ben would dash over to my table to hear them. Both Ben & his elder brother had never made any judgments about my life, my adventures & my testimonies of how I came to know God. In fact, they encouraged me even more although they were of a different faith.
Tonight I had to runaway from the office before I got called to another long & draggy meeting. I needed to pack & prepare for my trips ahead of me. Being occupied till mid August, I know I would have to sacrifice my noodle-therapy for some time so I headed down to Bens place to order my faithful bowl of noodle soup. Garnished with lots of spring onions & lean chicken shreds, I was about to tuck in when Bens brother made an astounding remark out of the blue, Pam, no matter what has happened, never close your doors on men who come your way. Dont turn away any possibilities even if you know they stand no chance with you, dont shut your doors on anyone because you would never know who will be the Mr. Right. Those who came & went did not deserve you as they didnt know how to appreciate you nor loved you the way you ought to be loved so dont discount the fact that you might have a partner soon. And dont think you are going to be single all your life. Ive been wanting to tell you this for the longest time but I just needed to tell you at the opportune time. They were never right for you but dont penalise yourself because of that. You deserve a lot more. I want to see you happy because thats when you look your best. I really hope that someone would find you soon. Just then, I sat there stunned because he had always been a man of few words & what he said struck more than a cord with me. It was the first time he had spoken with such a conviction & passion. I smiled, of course. I never thought that my life meant so much to him & Ben & after such a long time, I thought long & hard about being single. (OMG, I love being single!!!)
I love the quiet time I spend with God, I love it when I hear Him, I love it when I could express it in worship & I love the serenity singlehood brings. Who on earth am I to consider as the stud, stag or stallion that He wants me to ride & stay on & if its going to be the one who would sweep me off my feet forever? In a nutshell, that someone would have to tug hard at my heartstrings because love does not cause despair & depression when you work towards staying & being together. Love does not tear you down when you are building yourselves up. Love does not seek self gratification. Love does not keep record of wrongdoings.
Perhaps love has eluded me till today because I havent really understood the depths & the breadth of it all. Lord, let there be thunderbolts in my heart & flashes of light in my soul when you finally send THE one. Ive never been in a hurry & Im not going rush just because Im being pursued but let the stag, stud or stallion be someone who has a sense of humour & a heart of gold so that when we are old & gray, the thing that keeps us together would be the stuff that makes us laugh & the beat we have for the faith we have in You.