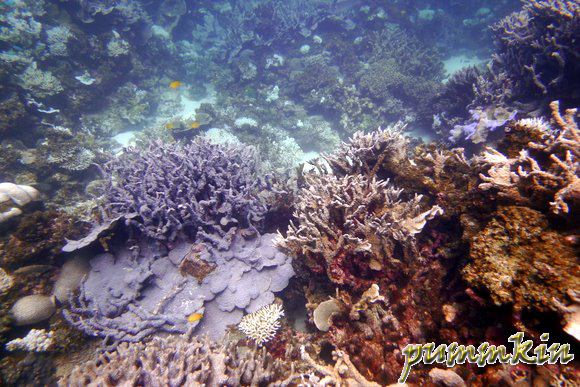 Coral Bay is 155km south of Exmouth & one glance at the azure sea would tell you that this pristine marine park has more to offer than what meets the eye. Famed for its caravan parks & a handful of resorts in this little suburb by the sea, Coral Bay holds the world's best kept secret in hosting the most diverse structures of coral colonies in the region! Who would have known that this sleepy suburb is the base to reach pristine dive sites? Colonies of corals that built mazes & fish condominiums, tiered mounts that mould into exotic framework piling into the foundations of the sea, this must be one of the best dives I've done (and I have done in excess of 2,500 dives in my life all over South East Asia) & truly, I am torn as to whether I should disclose the location or let it remain a secret & maintaining its pristine conditions by reducing human impact on the area.
Every diver in our presence was floored by the awesome structures that formed the maze leading out to a gigantic creek with sandy bottom. The only thing that possibly frustrated me was that the light wasn't where it was supposed to shine & casted shadows in places where I needed corals to be lit. It was a challenging time for photography (though nothing could beat my Rottnest experience!) & to find the right angle just so that I can show you the majestic formation but alas, these pictures were all I managed as the sun was setting.
Presenting you a dot in the ocean, a speckle in the map but a world of beauty beyond what you & I can ever envision!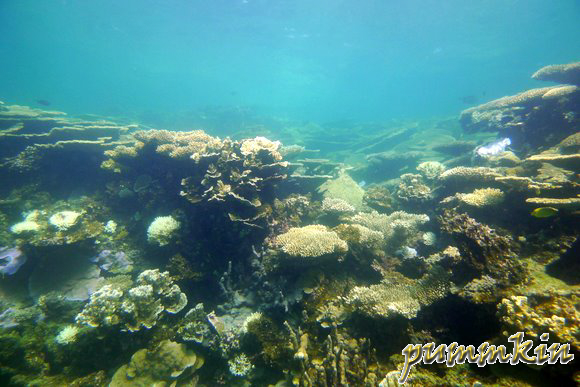 Bearing in mind that corals are actually animals with male & female reproductive organs, the reef is made up of millions of colonies that build structures as they grow. To have a magnificent ecosystem that looks equally astounding is something that only God can create.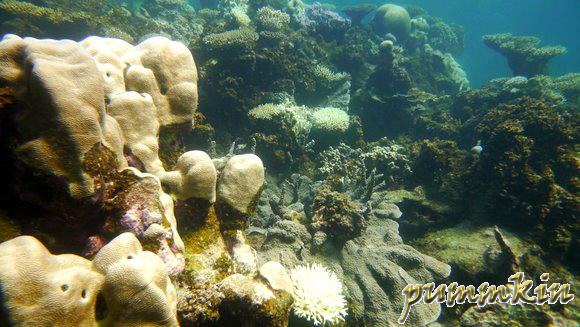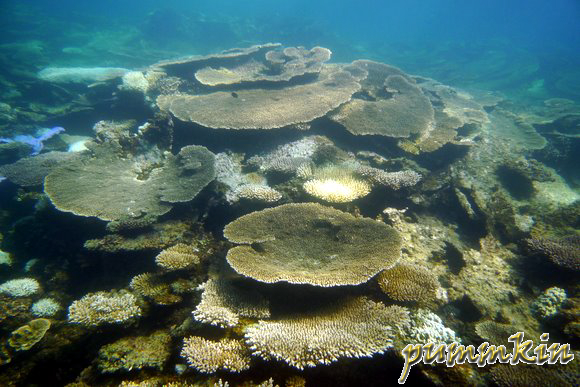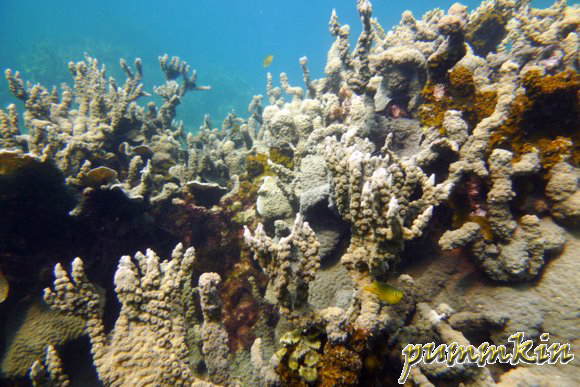 We were taken to a sparsely populated reef before getting into the thick of things. It's an absolute wonder that the marine life thrives in every reef due to the protected status! There are absolute fearless fish to contend with!
Harlequin Sweetlips at the cleaning station!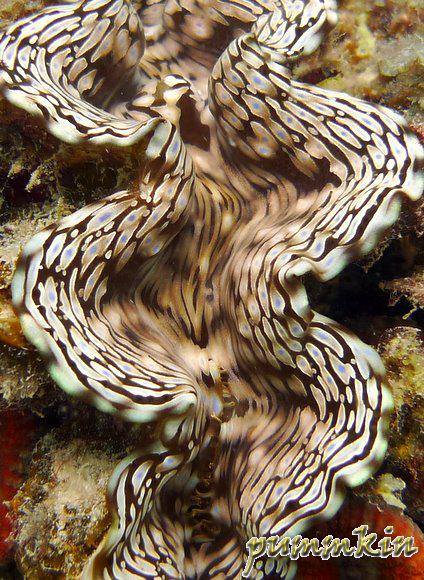 Mantle of a Giant Clam

Looks can be deceiving. This reef even has a Picasso Triggerfish!
Completing two dives on a day out was exhilarating to say the least. The awesome wonder took my breath away, both underwater & above. Visit Australia if you are planning your journey!
P.S. This blogpost will appear on Amazing Journey with a flash gallery of more photos than what's posted here. Pummkin's Pitch has a mixture of my personal journey & adventures but Amazing Journey categorises my travels by destination & product reviews with an occasional sponsored post or two.