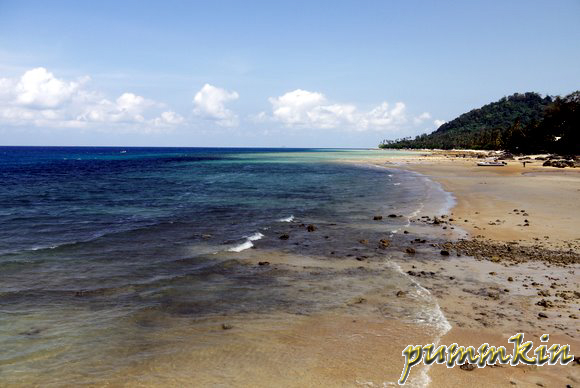 The start of the dive season saw a new & uncharted discovery of two submerged reefs in Tioman. Virtually unknown by dive operators due to the hit & miss factor of such locations, Gary, my dive buddy & I, went to locate the reefs with the help of a local. Almost hitting decompression as it was a constant 27 – 28m dive, one of the accompanying instructors beckoned me to go over to where he was & showed me the very marvel that people pay tens of thousands of dollars to visit the remotes of Indonesia to see…..the elusive SEA APPLE! (Pseudocolochirus sp.)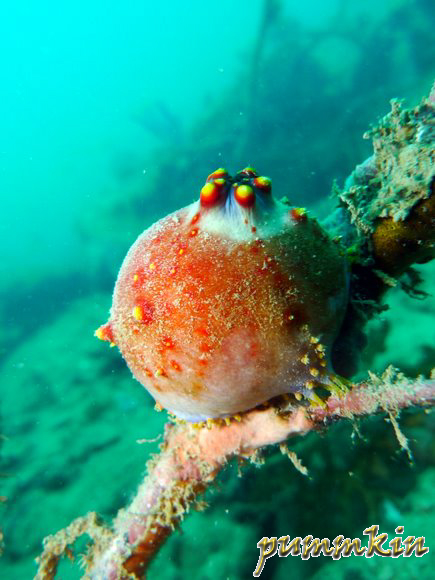 Having bartered with fishing boats for their by-catch, I've traded Coca Cola with fishermen for these beautiful sea cucumbers to place them in Tenggol waters in hope that they will breed but they all seem to disappear from the bay in preference of cooler waters. Now that we have them at our doorstep, it will certainly be a joy & wonder to show divers this jewel of a sea cucumber! The one pictured above is sleeping. When they are awake & feeding, colourful fern-like branches would stem from the top to trap food! The Malays call it Gamat Bulat, a name befitting its roundish/spherical posture when tensed.
At this reef, we saw many critters & fish, a refreshing change from the usual dive sites of Tioman.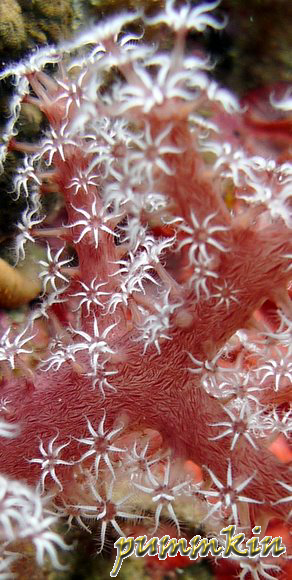 The sea fans are exceptionally big, covering the whole of Gary as he posed as my model underwater! Here's what it looks like, minus the Gary…..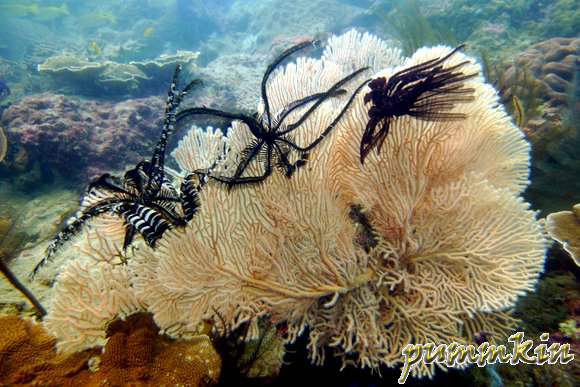 I will be conducting an exploratory dive trip to make more discoveries & hopefully document other critters. Send me an email if you are interested to join the trip!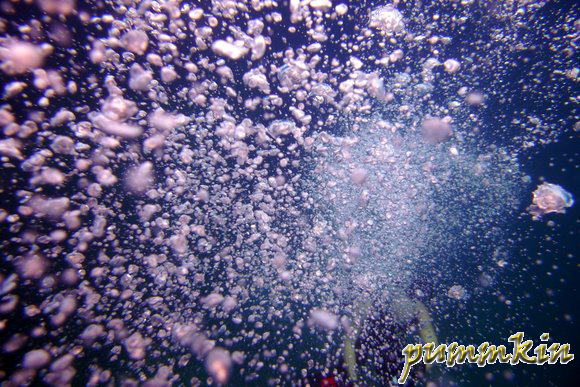 Making our way to the village of Genting towards the southern part of the island, I must say, eating at the pak cik's cafe was awesome. The spice was just right & we had dollops of chilli paste that came with our grilled fish. The guys at Samudra Divers were excellent cooks too! They brought the whole kitchen & whipped up a storm on the last night of our stay! I'm definitely returning with my students!