Citrawarna Malaysia 2012's opening ceremony on the 19 May 2012 was graced by the Tourism Minister, Ng Yen Yen, who was accompanied by hundreds of children clad in traditional costume, each holding a flag waving to the beat of the rhythm. The grand fanfare displayed a diverse offering of Malaysia's tourist destinations & products, paraded by performers in costumes. The night heralded approximately 20,000 people, 7,000 of those were performers.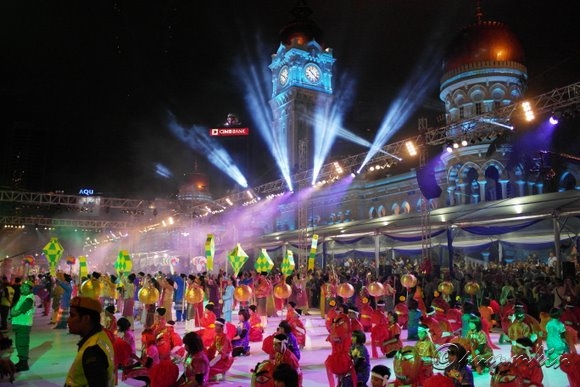 In conjunction with Mega FAM Tour 2012, a media & travel agents' familiarisation tour for representatives all over the world, Citrawarna Malaysia showcased one of the grandest parade of the year at Merdeka Square, the site where Malaysia's flag was raised on Independence Day in 1957.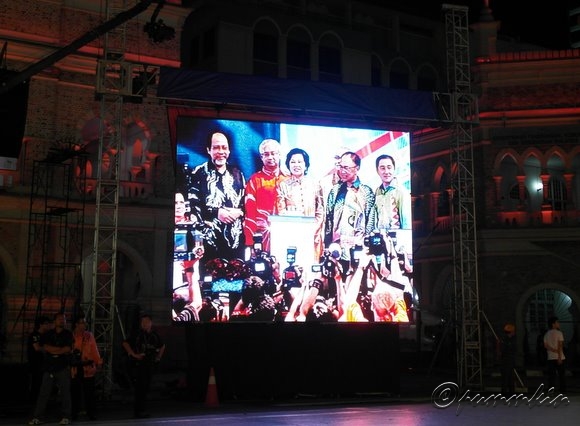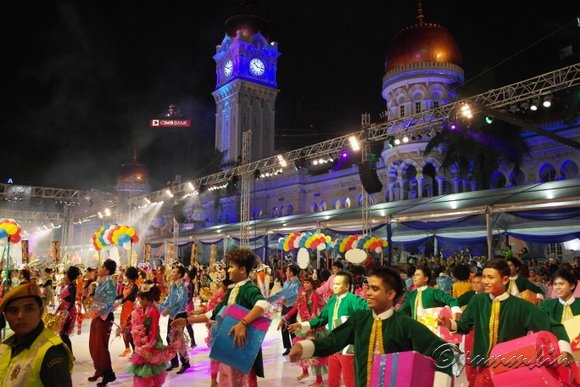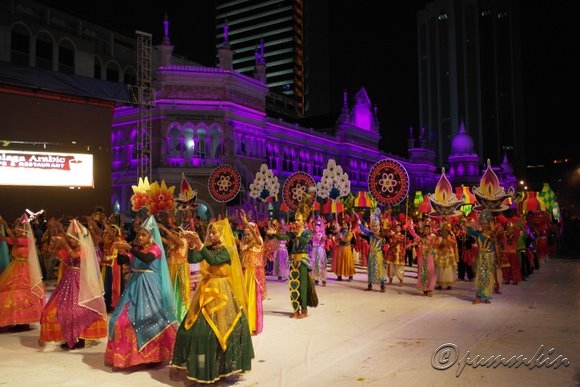 Against the backdrop of the former courthouse turned Ministry of Information, the Sultan Abdul Samad Building was lit up by many colours beaming into the sky. The ground was laminated with white vinyl flooring to illuminate the dancers & their equally elaborate costumes. Despite the rain earlier, many turned up to catch the multi-coloured parade of performers ranging from uniquely decorated floats to sportsmen & chefs accompanied by fireworks in the sky. Scores of trishaws ferrying passenger from the World Heritage City of Melaka were brought to the parade.
The sound system provided surround sound throughout the stretch of the parade giving a very carnival-like atmosphere that got people to their feet with the rest of the performers.